Jeep is boosting the launch of its all-new JL Wrangler with design concepts based on the rugged off-roader and they will be revealed at the Easter Safari meet in Moab at Easter.
Four of the Wrangler concepts take the 4x4 in a new direction, having been designed by Jeep under design chief Mark Allen at its Auburn Hills 'Design Dome', while a Renegade, Wagoneer and further Wrangler concepts focus on Mopar tuning and aftermarket kits.
"For us, the Jeep Wrangler is the nucleus of everything that Jeep does. Everything comes from the Wrangler," says Allen.
Jeep has made the Easter meet at Moab a focus for its design concepts because thousands of owners descend on the famous trails every year.
Showing them at Moab is seen as a better way of targetting Jeep owners and potential buyers than glitzy motorshows, a policy understood to be pushed by FCA boss Sergio Marchionne.
Jeep Sandstorm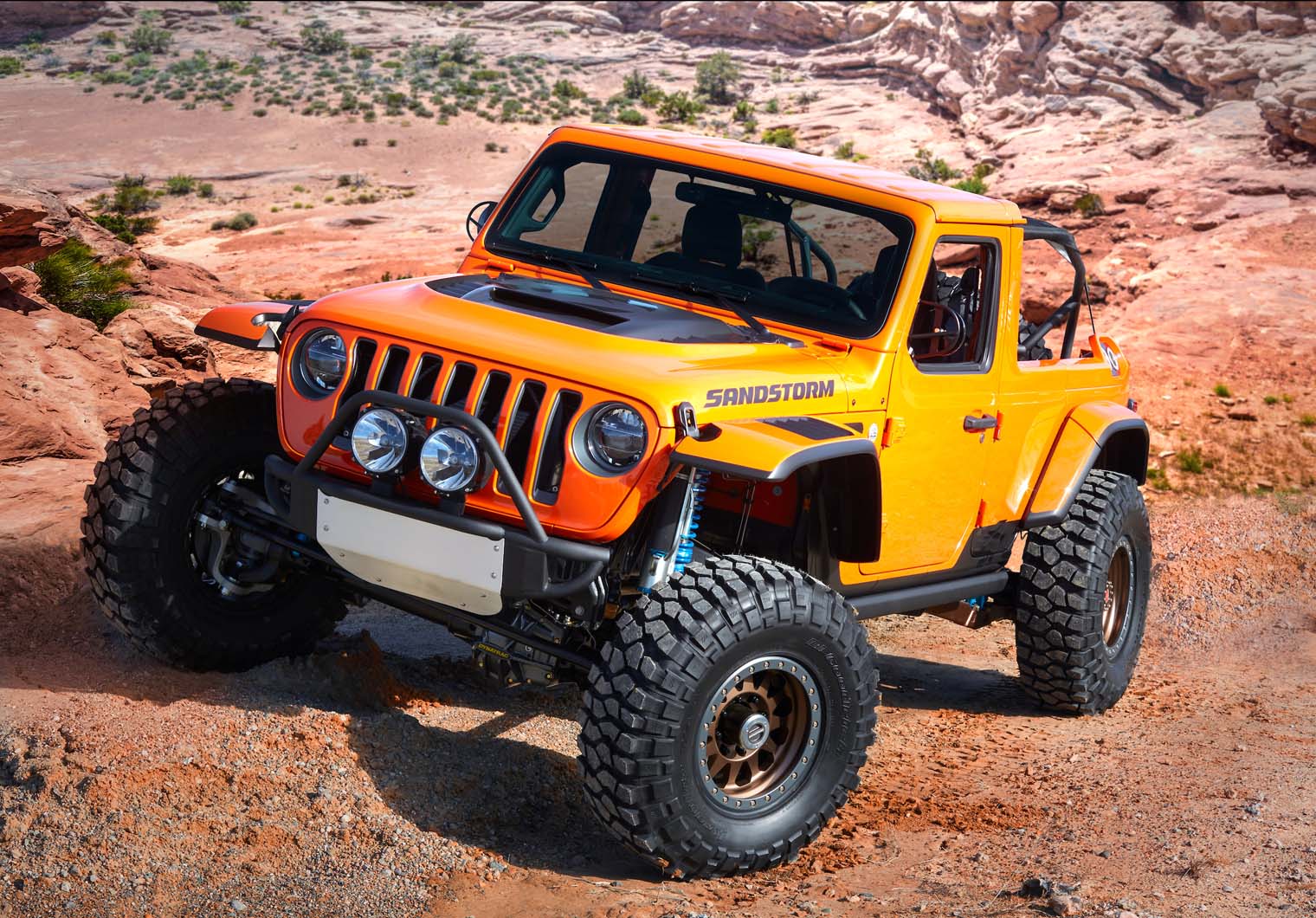 The most radical of Jeep's Moab Wrangler concepts, the Sandstorm, is a Baja desert-racer with a cut-down body, smaller rear doors and high-articulation off-road axles, claimed to give 14 inches of front travel and 18 inches at the rear. Power comes from a 392 cu in (6.4-litre) hemi V8 and sand-grip 39-inch OD tyres help transmit the power to the ground. "We have really gone to town with the Sandstorm and created a real high-performance off-road Wrangler," says Jeep boss Michael Manley.
Jeep 4Speed