For such a small car, the Celerio has already had a disproportionately large amount of coverage in this magazine. The car might well have justified it all by virtue of being new, interesting, practical and well priced – and we've come to expect nothing less from Suzuki.
And yet the car also had a UK launch marked by controversy because six weeks ago during our own initial road test performance benchmarking session, it failed a routine emergency braking test after the pedal collapsed. In fact, two cars did so in fairly quick succession.
Suzuki has now recommissioned the part at fault and retro-fitted it to affected cars. It's a clear example of a safety-critical defect being flushed out by what we believe to be the most thorough assessment of a new car carried out anywhere in the world. Now we run the ruler over the final, rectified, car.
The Celerio will sell on its above-average size and practicality. It's longer and taller than almost every competitor and offers five seatbelts in a class where that's a rarity. The body and suspension (class-typical struts up front and a beam axle at the rear) have both been designed to maximise interior space. There are only two trim grades and the sole engine option is a 1.0-litre three-cylinder petrol with a fairly meagre-sounding but competitive 67bhp and 66lb ft.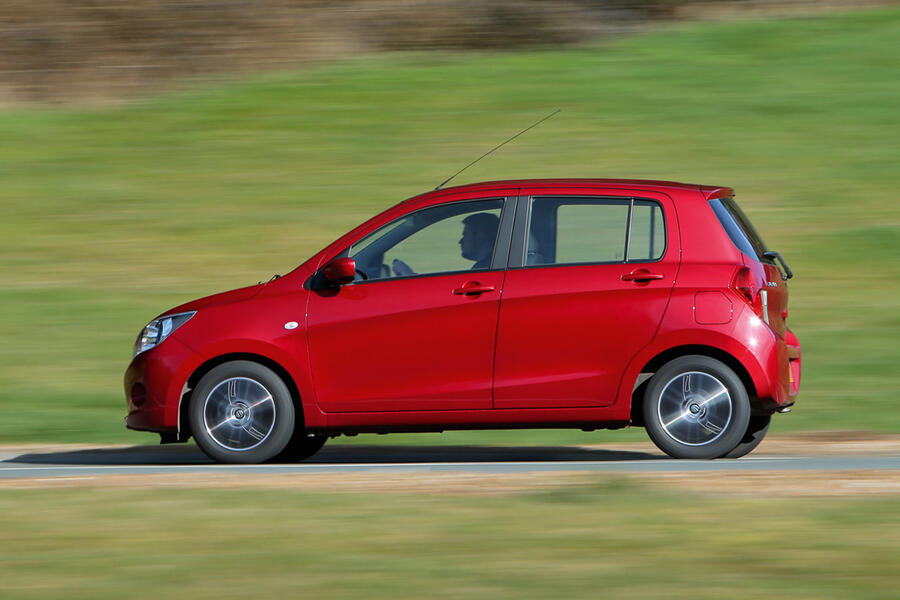 The interior is made of well-ordered but cut-rate plastics, for a hard-boiled durability you'd expect from a toddler's play set. Handsomeness of the sort striven for by European designers appears a peripheral concern. Head room is pretty plentiful in either row, but that middle-seat rear belt must be more for show than use, because getting three of any sort of passengers in the back would be very unlikely.
That the car stops just fine is – now – the most important thing to know about its on-road performance. Its powers of acceleration are probably marginally less striking although, given the market it's in, this isn't a big criticism. The engine does indeed feel meek but it's fairly willing and responsive, as well as quiet and smooth enough at cruising loads, being sensibly geared for longer trips.