Volkswagen's R performance division has reignited a development programme on a "close to 400bhp" Golf R Plus model as a range-topping rival to the Mercedes-AMG A45 and Audi RS3.
The four-wheel-drive machine would sit above the planned Volkswagen Golf R version in the line-up of the eighth-generation model. Under its skin, it would rely on hardware and technology from the seventh-generation Golf R400 concept shown in 2014 and the Golf TCR race car developed by Volkswagen Motorsport.
The secret model is being developed alongside the standard version of the new Golf R at VW's R&D headquarters in Braunschweig, Germany.
VW insiders have claimed it will be the "most extreme and powerful Golf yet". As an indicator of its potential performance, they pointed to the supercar-like acceleration and top speed of the R400, which was claimed to have a 0-62mph time of just 3.9sec and a 174mph top speed.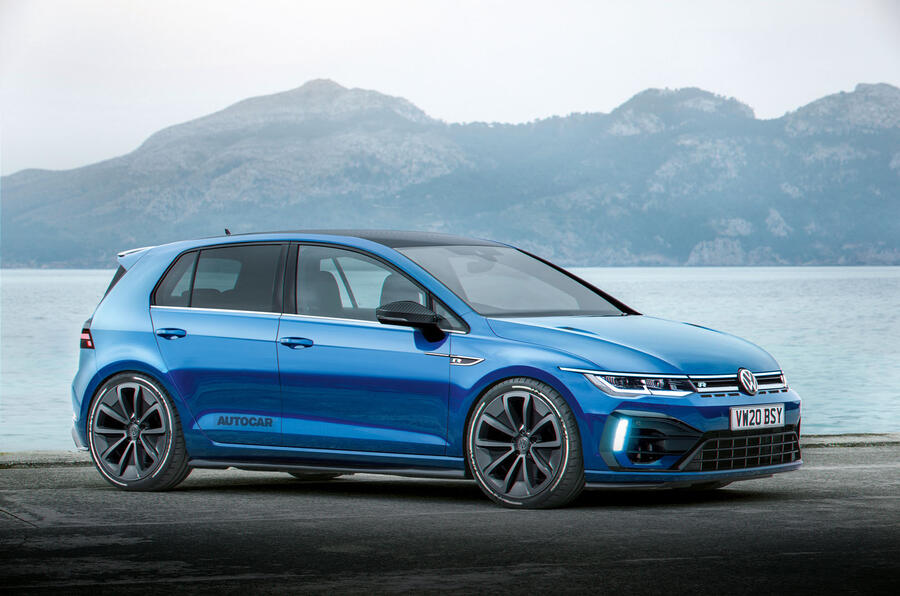 A source added: "We're looking at introducing a new 'halo' performance model that would offer a level of performance beyond that of the next Golf R."
The new Golf R Plus has not yet been approved for production, but Autocar has been told that it has the support of VW boss Herbert Diess. If it gets the go-ahead, it is likely to join the VW line-up after the new Golf R goes on sale in 2020, at a price similar to that of the £45,250 RS3.
Highlighting the advanced state of the Golf R Plus development programme, VW officials confirmed that a styling proposal for the variant has already been completed. It features a considerably more aggressive appearance than the standard version of the next Golf R, with broader front wings that, insiders say, have been adopted in combination with a widened front track.
The next-generation Golf will be produced as a five-door only, so both the Golf R and R Plus will be offered in that bodystyle alone.