Nissan has previewed the styling of its long-awaited new Juke crossover in a second teaser image.
The darkened shot shows a darkened silhouette of the front of the car with the front headlights illuminated. While Nissan released the image – which features the slogan 'Keep your eyes open' and the date 3 September – without naming the model, it's clear that it's the second-generation Juke.
When lightened, the image also reveals some of the new Juke's grille, along with other front styling deals.
The image is the second teaser that the Japanese company has revealed so far. An earlier darkened image was a zoomed-in view of the sleek LED headlight design, which echoes the dual-light layout of the original car.
The Mk2 Juke, designed at Nissan's London studio, will go on sale in early 2020, a few months after its unveiling. It will replace a model that has been on sale with relatively few changes since 2010.
Disguised test cars have shown that the Renault Captur rival's design will evolve the distinctive shape of today's car but remain recognisable. Details such as Nissan's V-Motion grille, adapted from the Micra, will be brought in, while the rear end will have a more angular look.
In an exclusive interview last year, Nissan's global design boss, Alfonso Albaisa, claims the second-generation Juke "doesn't look too much like the last one", adding: "It doesn't look like IMx [an electric crossover concept unveiled in 2017] or the new Nissan Leaf, either. It's an urban meteor with a nasty attitude."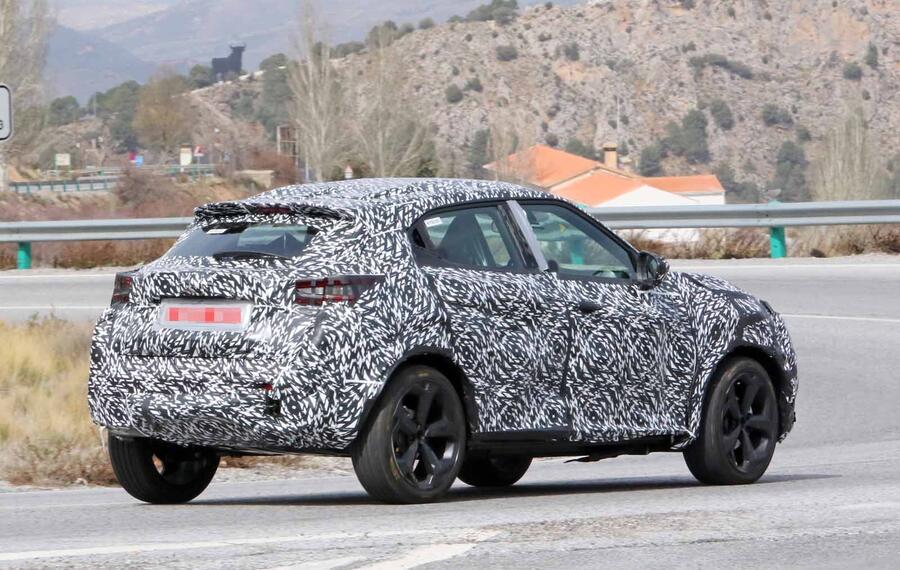 Albaisa quashed a rumour that the Juke replacement had been reviewed and rejected, saying: "[The Juke] is certainly coming soon. But it didn't get 'sent back'. I'm not sure where that story came from. It's a very cool car, and it still has all of its attitude."