Nissan has revealed the IMx concept – a Leaf-like SUV with autonomous capabilities and a full-electric powertrain - at the Tokyo motor show, ahead of a future EV crossover the firm is planning to launch in the near-future.
It's powered by two electric motors that give it four-wheel drive and a combined power output of 423bhp and 516lb ft of torque. The battery pack has been fettled for increased energy density – a range of around 373 miles is claimed - and to enable more efficient packaging. The iMx is based on Nissan's evolved EV architecture, which also underpins the new Leaf.
While the firm has refused to confirm future EV plans beyond the Leaf, Nissan's product planning chief, Philipe Klein, said in Tokyo: "We will enter into the crossover EV category and in a few years."
This architecture, Nissan claims, will revolutionise the SUV segment. SUVs are often criticised for poor driving dynamics due to their relatively high centre of gravity. With the new architecture, though, the batteries are sited under the floor, which dramatically lowers the centre of gravity.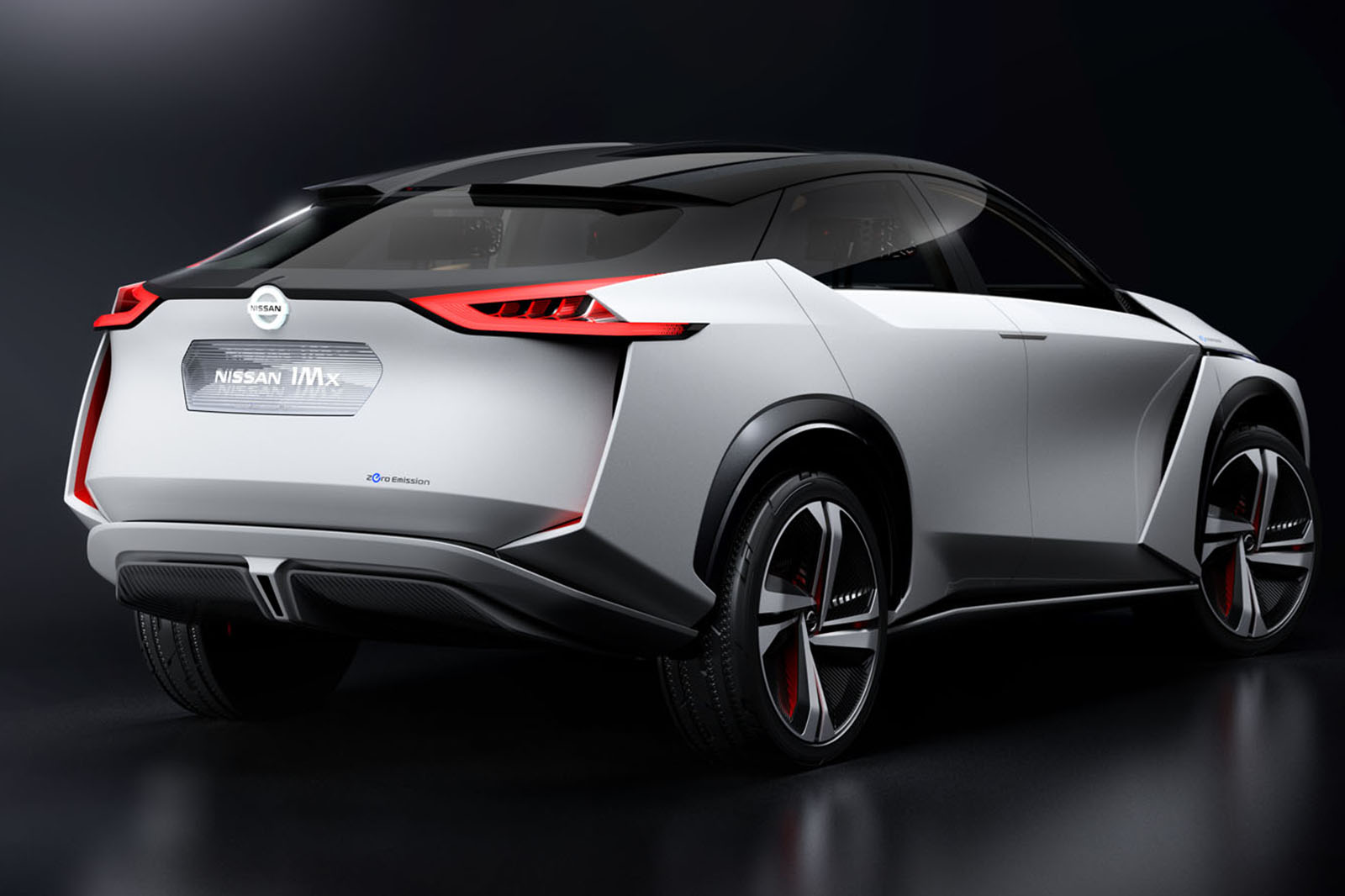 The IMx also showcases a next-generation version of Nissan's semi-autonomous Propilot system, adapted to offer full autonomy. When Propilot is driving, the steering wheel retracts into the dashboard, as on Volkswagen's range of full-electric, autonomous ID concepts. The seats also recline for passenger relaxation when the car is driving itself.
Nissan's intention for EVs to act as temporary energy storage solutions, as first seen with the Leaf, continues to the IMx, which can return power to the grid when not in use.
The interior's minimalism is true to concept car form and large amounts of light wood wrap around the interior. A wide infotainment display and instrument panel show the car's surroundings in the background. This is continued into the wood trim, which show the shapes of the surrounding world as shadows, as a reference to interior screens in Japanese homes.