McLaren has revealed its track-only Senna GTR hypercar in production form, a year after showing a concept version at the 2018 Geneva motor show.
The Senna GTR is described as the fastest machine to roll out of Woking this side of a Formula 1 car. It's priced at £1.1 million plus local taxes and production is capped at 75 examples, all in left-hand-drive form. All have already been sold, with customer deliveries due to commence in September.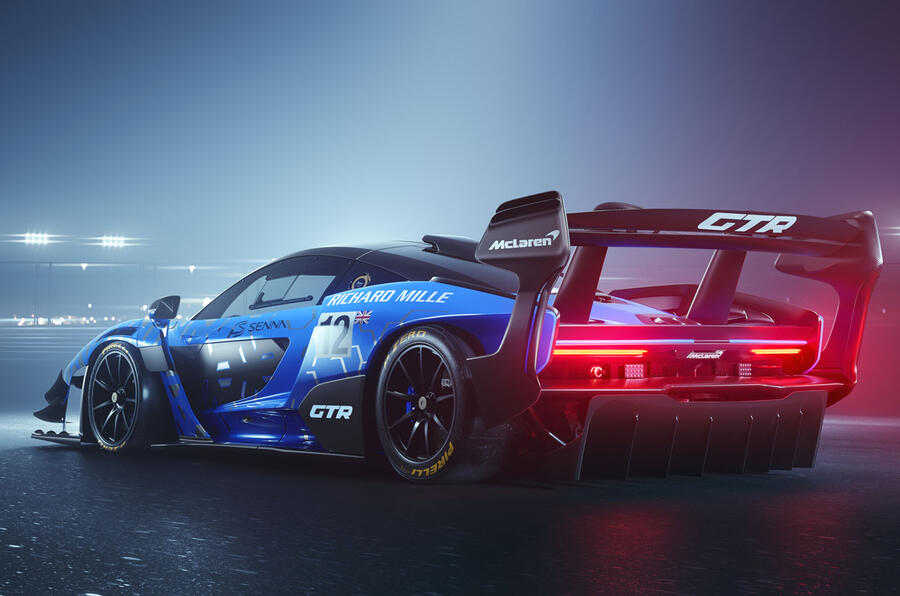 The standard Senna's 4.0-litre twin-turbocharged V8 petrol engine is uprated in the GTR to produce 814bhp, up from 789bhp, while torque is unchanged at 590lb ft.
The final bodywork is based around a chassis with a wider front track. Made almost exclusively from carbonfibre, it features wider front wings, a larger front splitter, a bespoke rear diffuser and repositioned active rear wing. The result is a full 1000kg of downforce, up 200kg over the existing Senna. Under braking, the car is also capable of 3g of decelerative force – 20% more than the Senna.
McLaren says the Senna GTR concept will out-accelerate the standard Senna, but it has yet to confirm straight-line performance figures. The regular Senna can charge from 0-62mph in 2.8sec and 0-124mph in 6.8sec.