Mini has revealed its new Clubman All4 five weeks before the model debuts at the New York motor show.
The Clubman All4 is the all-wheel-drive variant of the current Clubman. It uses Mini's latest driveline to enable both two- and four-wheel-drive as well as torque vectoring.
Four-wheel-drive
The use of a hang-on clutch in the system enables the All4 to decouple the rear and operate in front-wheel-drive under normal circumstances, helping to save fuel and reduce torque losses by up to 30%. However, when the system detects slip, it can engage the variable clutch and immediately direct torque rearwards via a two-part prop-shaft.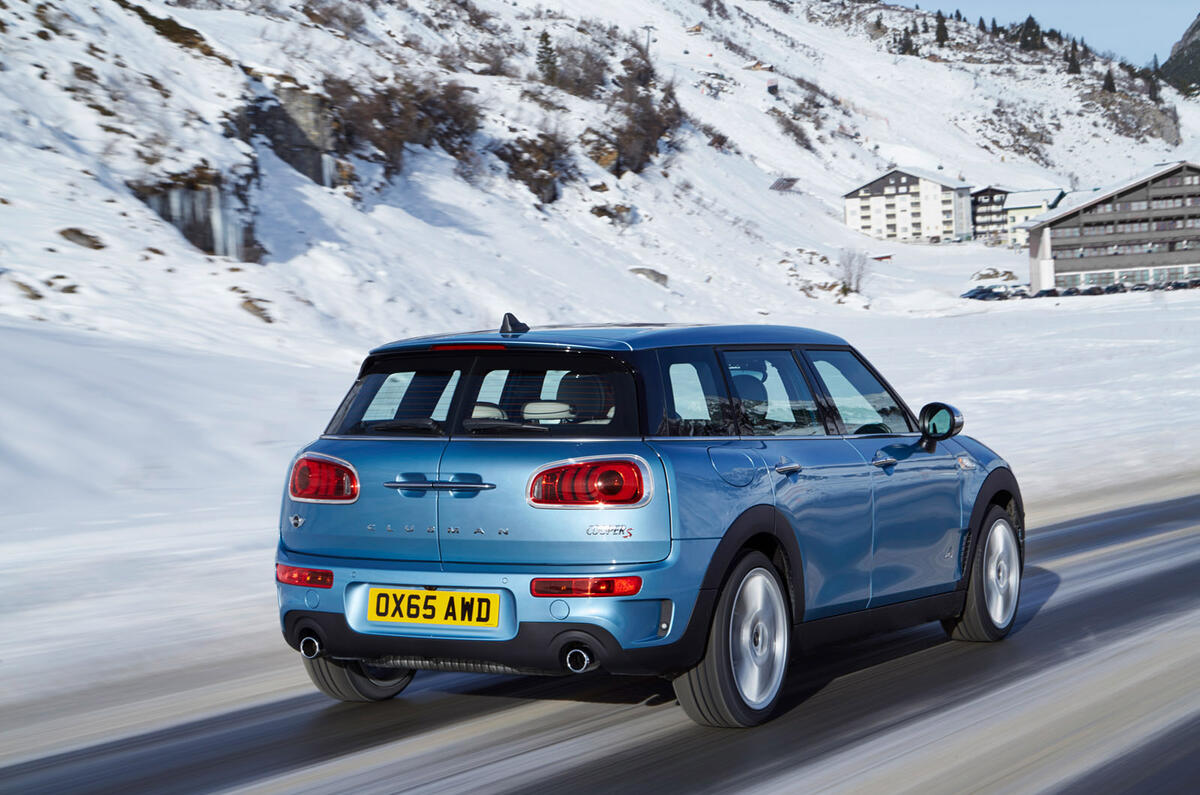 The whole system works with the car's driving dynamics system, which can independently brake or send torque to each wheel for full torque vectoring. It can improve agility by doing things like braking the car's inside wheels and sending torque to the outside wheels during hard cornering, helping to tighten the car's line.