The design for the new MG 3 supermini has been revealed ahead of an expected unveiling in the coming months.
Trademark filings for the exterior of the second-generation supermini, due on sale in 2024, confirm that it will take heavy design influence from both the larger MG 4 and the new MG Cyberster flagship sports car.
Unlike those cars, though, the new 3 is set to stay true to its affordable billing by sticking with petrol power rather than switching to a pricier all-electric drivetrain - a decision seemingly corroborated by the new car's lengthy front overhang, sizeable grille and a filler cap at the rear that is clearly too small to accommodate a CCS charger.
MG has not said when it will unwrap the new 3, but recent spy shots of a camouflaged prototype suggested that advanced testing was under way and that the car was approaching production-ready status.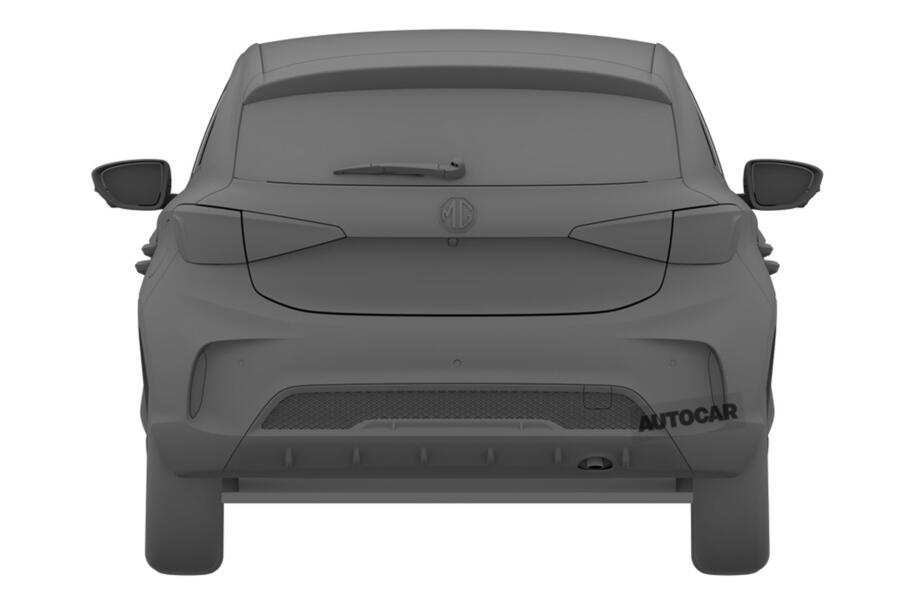 The petrol-powered supermini is an increasingly rare breed in the UK, following the exits of likes of the Ford Fiesta and Kia Rio, and the current MG 3 is one of just three such cars still on sale for less than £15,000.
Its successor is tipped to adopt emissions-reducing mild-hybrid technology, which – together with wider inflationary pressures and the introduction of heavily updated interior and driver-assist technology – will make it a more expensive proposition, but bosses are keen that it remains one of the market's most affordable new cars.
The current 3 is a minor player compared with the MG ZS and MG HS compact SUV, having taken just 2920 sales across Europe in the first half of 2023.
The figures don't stack up to convert the MG 3 to electric power, hence its continuation as an ICE model, MG UK commercial director Guy Pigounakis told Autocar recently.
"Developing a small electric car is only marginally cheaper than developing a bigger car," he said. "Then half the price is battery, so it becomes a £25,000 car, which is unaffordable."