Mercedes-Benz is still set to launch a new entry level EQ model, the EQA, next year, and new protoype spyshots appear to show it's based on the new GLA.
A disguised version of the second-generation GLA, itself expected to be revealed relatively soon, was caught in an underground car park in Stuttgart, Germany, plugged into to an EV public charging unit. 
While there is some ambiguity as to whether this is simply a plug-in hybrid variant, it has been previously suggested that Mercedes would look to leverage the popularity and practicality of the GLA rather than offer a compromised EV version of the A-Class.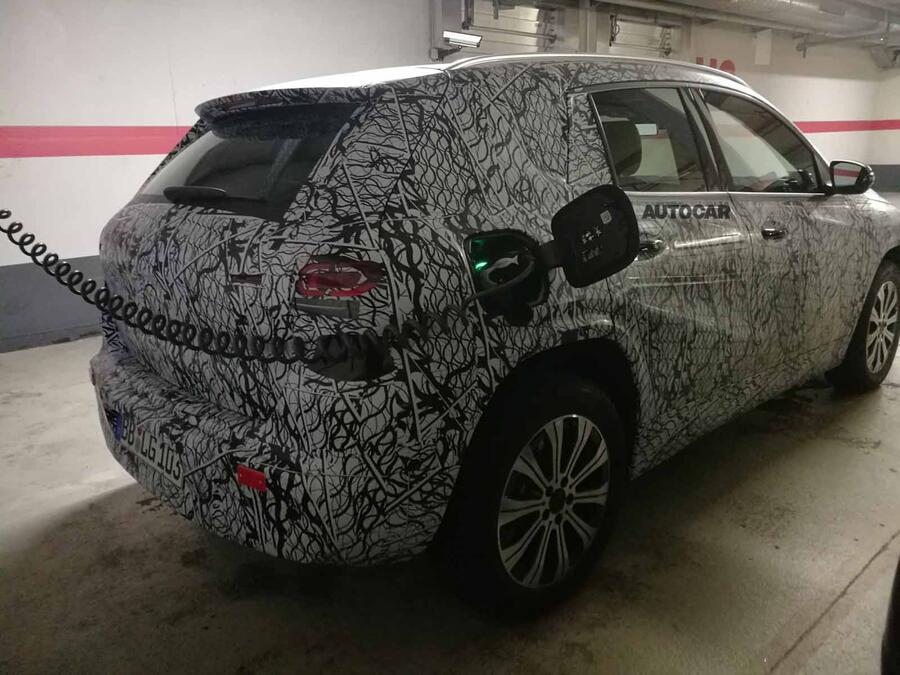 The GLA would, in theory, make a more suitable base for an all-electric model like the EQA, with a higher roofline potentially allowing more space under the seats for battery cells to be organised without harming interior room. Mercedes' EQ EV division has also launched its first electric model, the EQC, as an SUV, with a GLB-based EQB soon to follow.