Mercedes-Benz has followed in Audi's footsteps by using development cars for its upcoming EQ C as rolling billboards for its electric programme.
Mercedes' first stand-alone electric car will arrive after its archrivals, including Tesla's Model X, Jaguar's I-Pace and Audi's soon-to-arrive E-tron — the latter of which has employed a similar strategy of test car-based promotion. The progress of the EQ C's development is being highlighted with striking new camouflage and a social media hashtag: #switchtoEQ.
The new SUV, which is due for reveal next year before arriving on roads in 2020, is slightly larger than the current GLC and was previewed by the EQ concept at the 2016 Paris motor show.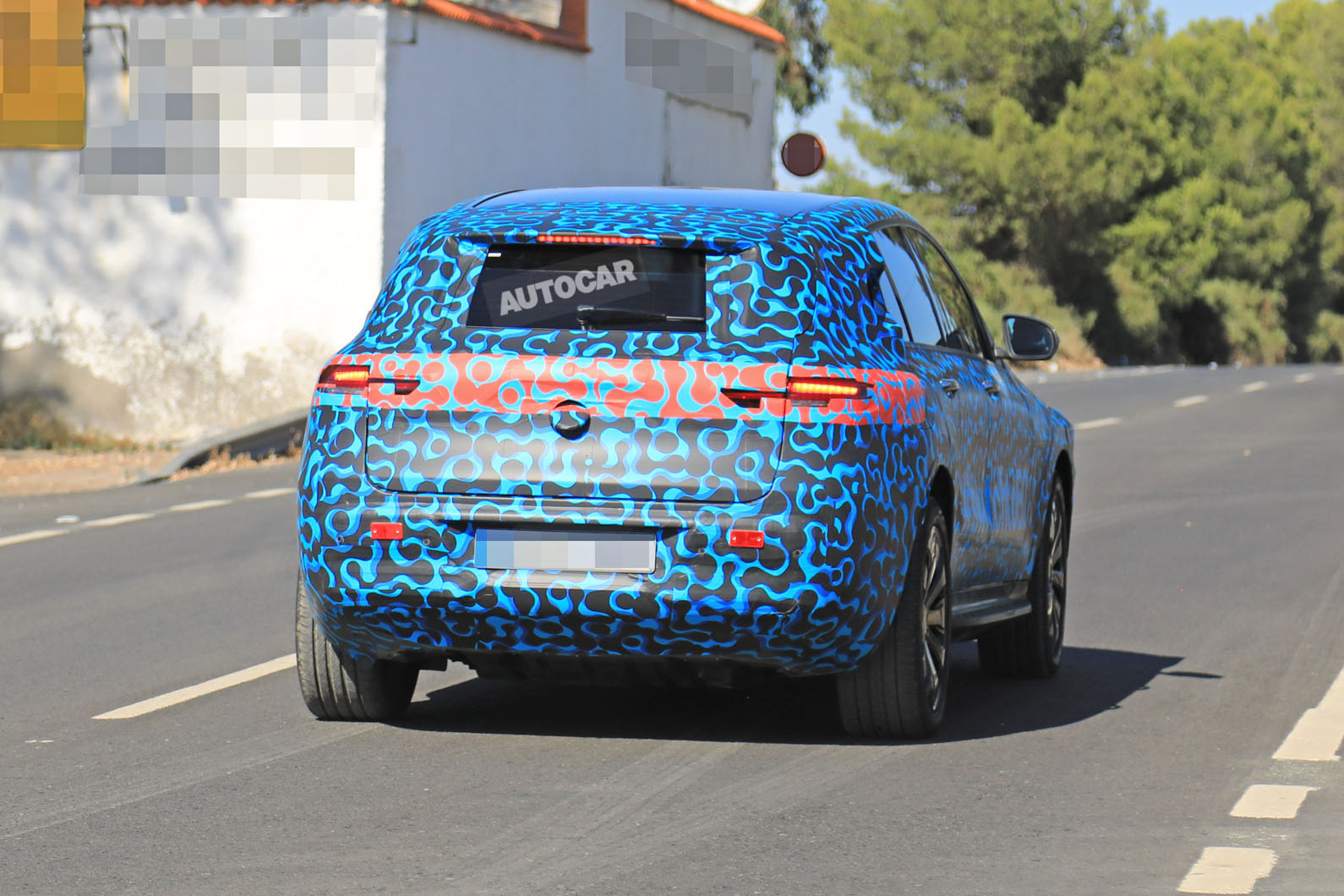 That car used a twin-motor powertrain that delivered more than 400bhp, suggesting the EQ C could be more potent than even the Mercedes-AMG GLC 43, which has 362bhp.
Built on a newly developed Electric Vehicle Architecture platform constructed from a combination of hot-formed high-strength steel and aluminium, the EQ C uses a new wiring loom that enables its driveline to send up to 100% of torque to the front or rear wheels.