Mercedes-Benz's AMG performance car division is preparing to take aim at the Porsche 718 Cayman and a raft of other enthusiasts' favourites with its own uniquely engineered sports car.
The new AMG model has been presented to Mercedes-Benz's board of management as an indirect successor to the slow-selling SLC, with a possible mid-rear engine layout and styling to provide it with clear links to the upcoming 1000bhp-plus Mercedes-AMG Project One hypercar.
The new 718 Cayman rival is currently at a conceptual stage and has been conceived to sit below the existing three-year-old GT in the AMG line-up at a price comparable with that of its highly regarded Porsche rival.
In pictures: the best of Mercedes-AMG
The new AMG two-seater is planned to support two bodystyles: a fixed-roof coupé that would go up against the £51,853 718 Cayman and an open-top roadster to compete with the £53,714 718 Boxster.
Although it is still early days, the new car is being proposed for sale with the choice of two standard power outputs. These are expected to be similar to those of the upcoming A35 and second-generation A45 hot hatches, with more powerful track-focused-engine variants likely to round off the line-up over a seven-year model cycle.
If it receives the go-ahead, the new sports car will be the fifth dedicated AMG model, following on from the SLS, GT, GT 4-Door Coupé (below) and yet to be officially named Project One.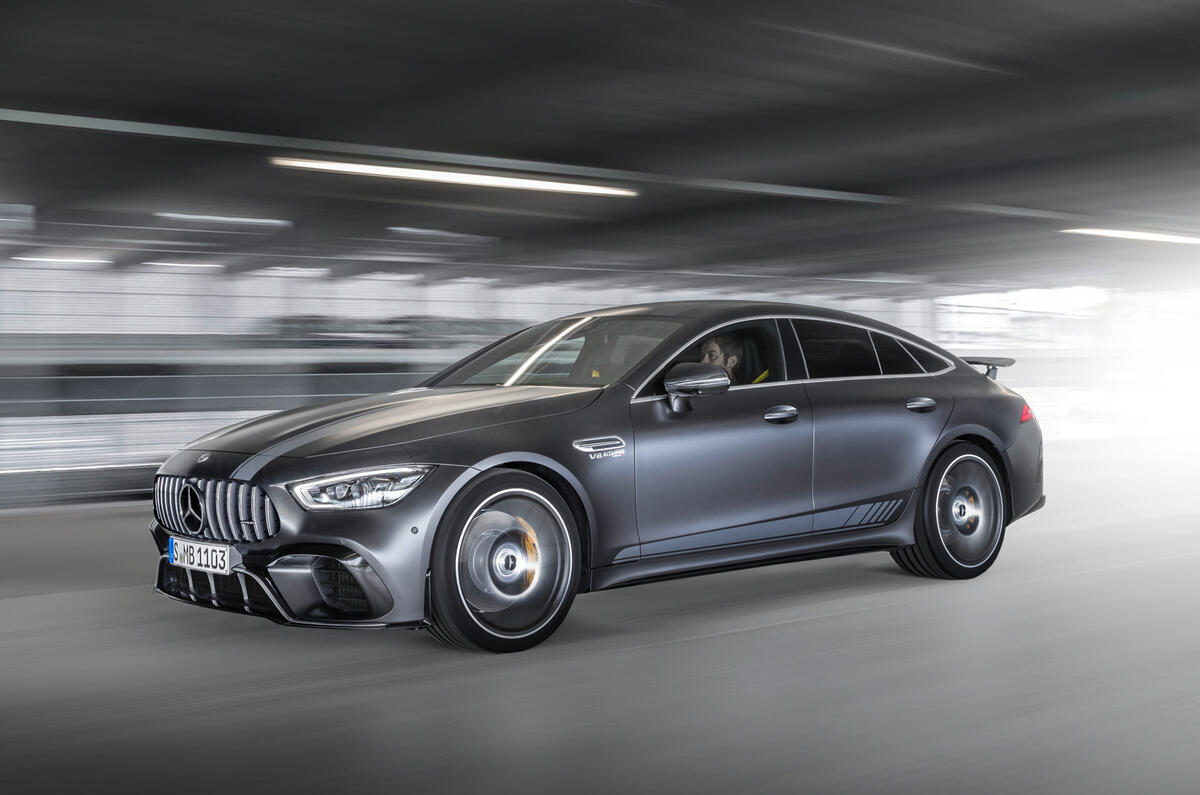 A new sports car was first hinted at by AMG chairman Tobias Moers in an interview with Autocar earlier this year. It is said to be favoured over a dedicated AMG SUV because of its potential to build on the firm's motorsport heritage, which extends back to 1967, and the formative days of the company that came under the controlling interest of Mercedes-Benz in 1999.
A senior Mercedes-Benz manager, when asked about AMG's proposed plans, said: "A lot of thought has gone into how Mercedes-AMG can better leverage its success in motorsport, particularly Formula 1 and endurance racing. One idea is a sports car that is relatively attainable financially and ideally suited to track day running. But it is just an idea and not a committed project right now."
Potential sales volume is set to be an important consideration in the impending decision by Mercedes-Benz board members whether to place the newly proposed sports car into production. However, much of the momentum behind the push for this new model is said to come from the growing interest in GT4 racing and the potential beneficial effect for the rest of the AMG line-up in terms of image through motorsport heritage.