The Porsche Cayman GT4 Clubsport echoes the sentiments of Ferris Bueller to movie-goers in 1986: "Life moves pretty fast." 
The brand's 15-year-old 996-series 911 GT3 Cup racer was simply a lighter, circuit-only version of the road car. Each subsequent generation quickly introduced more technology, bringing additional costs and headaches for the more casual track day and racing enthusiast.
But the new Cayman GT4 Clubsport (CS) is different. It's a return to more production-based racing cars for the German company. "The plan was to build a track day car positioned under the 911 GT3 Cup as a basis for the sportsman driver," Porsche told Autocar.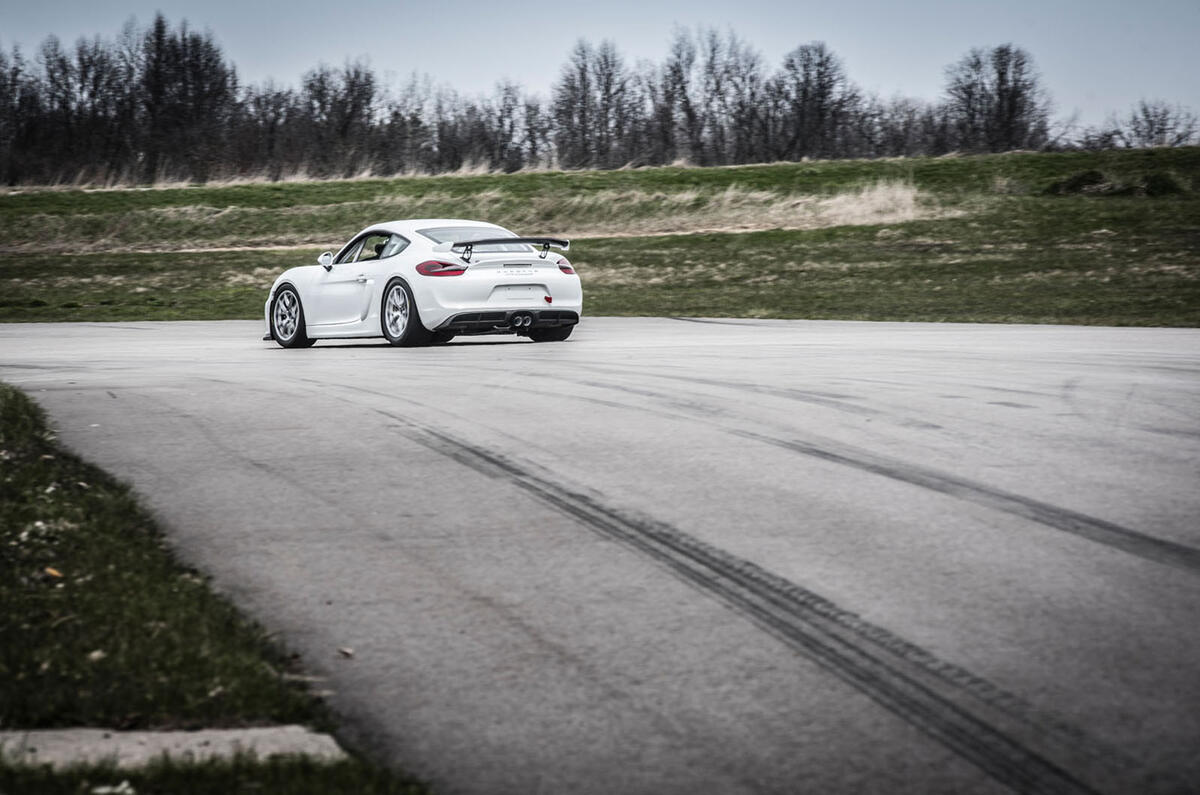 You fire up the near-stock 3.8-litre flat six with the same key as you'll find in the Cayman GT4 road car. The unlock button on the key still functions and those are indeed electric window and mirror switches situated on the lovely carbonfibre door cards. The instrument cluster is also taken from the road car. You can even add air conditioning. Just don't start thinking that the GT4 CS is watered down.