The Porsche Cayman GT4 Clubsport echoes the sentiments of Ferris Bueller to movie-goers in 1986: "Life moves pretty fast."
The brand's 15-year-old 996-series 911 GT3 Cup racer was simply a lighter, circuit-only version of the road car. Each subsequent generation quickly introduced more technology, bringing additional costs and headaches for the more casual track day and racing enthusiast.
But the new Cayman GT4 Clubsport (CS) is different. It's a return to more production-based racing cars for the German company. "The plan was to build a track day car positioned under the 911 GT3 Cup as a basis for the sportsman driver," Porsche told Autocar.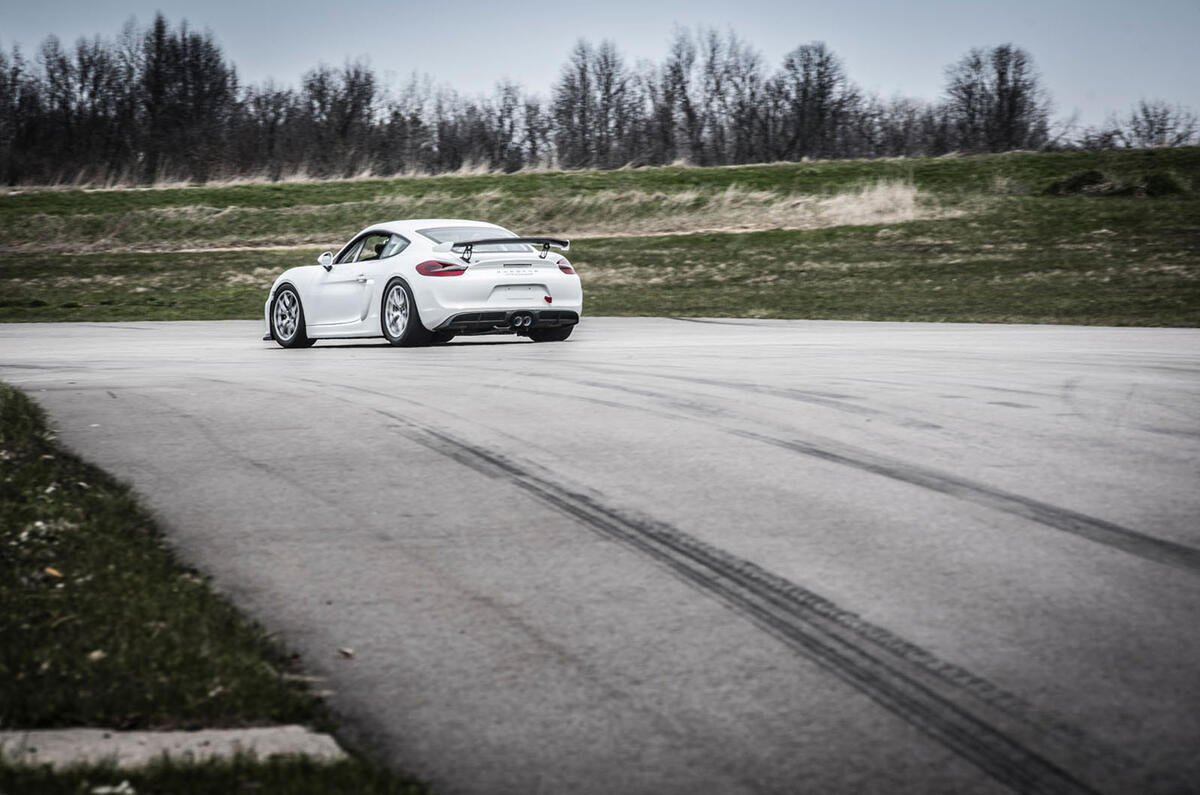 You fire up the near-stock 3.8-litre flat six with the same key as you'll find in the Cayman GT4 road car. The unlock button on the key still functions and those are indeed electric window and mirror switches situated on the lovely carbonfibre door cards. The instrument cluster is also taken from the road car. You can even add air conditioning. Just don't start thinking that the GT4 CS is watered down.
Sure, the race car starts off on the same production line as more humble Caymans, but it heads towards the world of Porsche Motorsport rather early on. A roll cage is welded in. Sound deadening and carpet are ditched. The GT4 road car's manual gearbox also fails to make the cut. Instead, Porsche fits a PDK dual clutch automatic gearbox similar to that of the base Cayman, but it loses seventh gear and gains a bespoke mechanical limited-slip differential. Finished cars are then shipped to Nürburgring-based Manthey Racing for final race prep, optional extras like air jacks and a shakedown run on the grand prix circuit.
Our shakedown run was at the safe but challenging Gingerman Raceway in south-west Michigan, the maiden test on US soil for this privately owned GT4 CS. The lack of a removable steering wheel and the beefy FIA-spec roll cage make climbing aboard the mid-engined Porsche a touch tricky. Once inside, a Recaro racing seat secures your anxious body, while the Alcantara steering wheel adjusts for both height and reach, a rare treat in a race car.