The Mercedes-AMG GT R is now officially the fastest rear-wheel-drive production car to have lapped the Nürburgring, setting a 7min 10.92sec time that beats the previous record by more than six tenths of a second.
The track-focused version of AMG's sports coupé wore a set of Michelin Pilot Sport Cup 2 tyres – standard fitment on the model – and was driven by Christian Gebhardt of Germany's Sport Auto magazine. A video of his lap is shown below.
Gebhardt's time around the 'Ring knocks the Gumpert Apollo Speed and its 7min 11.57sec lap time off of the rear-drive top spot. It is also a significant 10.71sec faster than the fastest time recorded by a Ferrari 488 GTB at the Nürburgring.
The AMG GT R uses a heavily reworked version of the AMG GT's twin-turbocharged 4.0-litre V8 engine. It produces 577bhp and 516lb ft and can complete the 0-62mph sprint in 3.6sec.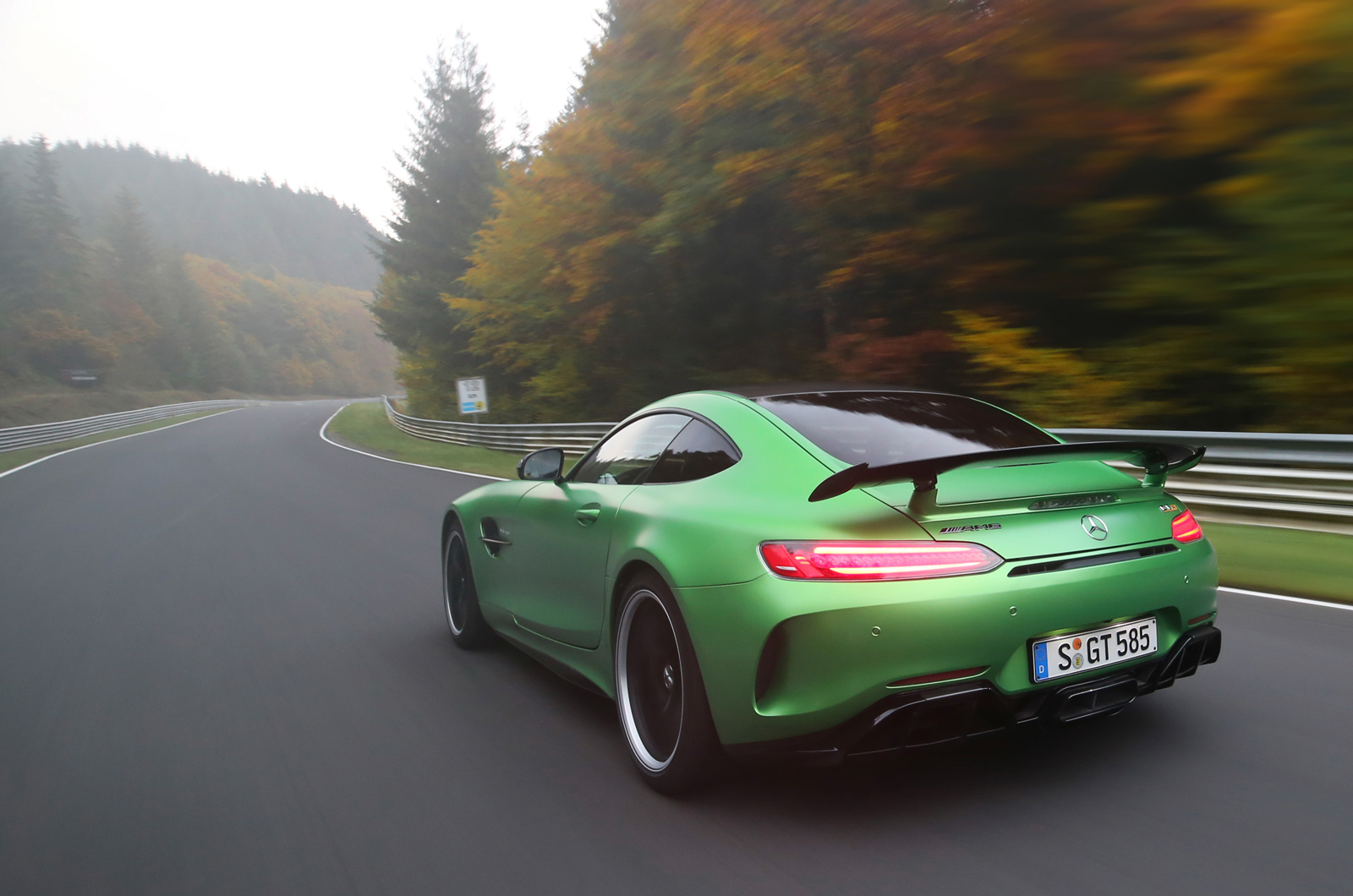 The model also wears aerodynamic addenda, including a larger front splitter and carbonfibre rear wing, that works with a wider body to give an added 155kg of downforce at 198mph. The 911 GT3 RS rival also features an active diffuser element mounted within the underbody that motors forward by 40mm above 50mph in Race mode and is claimed to reduce front axle lift by 40kg at 155mph.
Sales for the AMG GT R kicked off last month with prices in Britain starting at £143,245. The range-topping model is aligned directly with the McLaren 570S coupé; its price tag undercuts that of the McLaren by just £5. Deliveries are not expected to begin until April 2017.
Autocar sampled the GT R at the 'Ring from the passenger seat earlier this year. Click here to read about the experience.