Lotus has revealed the Lotus Evora GT430 as its most powerful road car yet, with 430bhp on tap and a top speed of 190mph.
Only 60 examples will be built, and each carries a price tag of £112,500, making it one of the most expensive cars that Lotus has yet made.
The GT430 is powered by an updated version of Lotus's 3.5-litre supercharged V6, which produces 325b ft of torque from 4500rpm. Wider tyres help to put down all of its power, and Lotus claims that at full chat, 250kg of downforce is produced.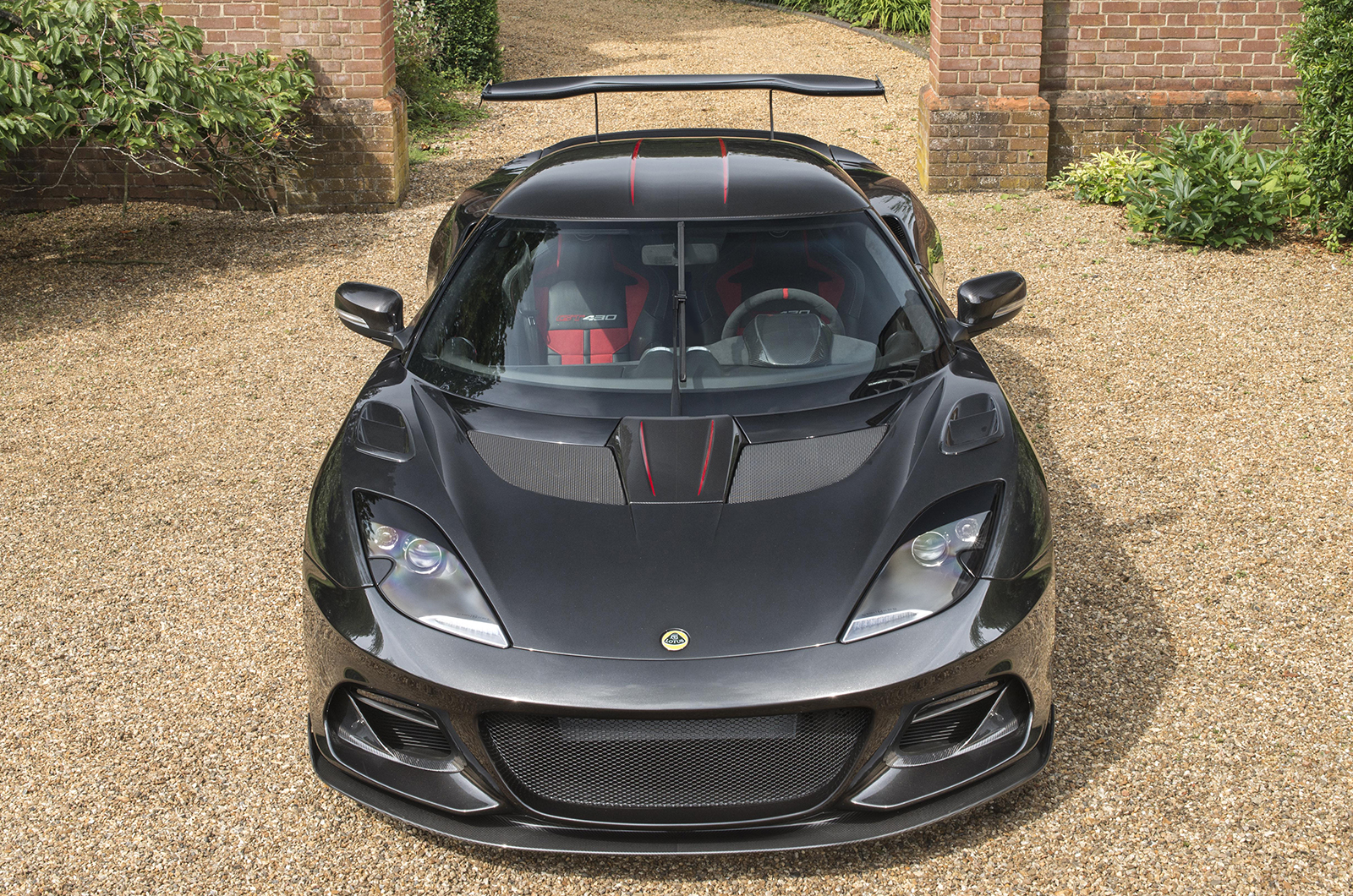 The Evora GT430 benefits from stringent weight-saving of 26kg over the standard Evora in addition to the bolstered power, with extensive use of carbonfibre inside and out. This includes the additional performance parts adding 9kg to the weight of the car. As a result, it weighs 1258kg dry; 82kg less than the Porsche Cayman GT4. Some body panels have been specifically designed for the limited-run GT430.
The GT430 can accelerate from 0-62mph in 3.8sec, which is 0.6sec quicker than the Cayman GT4. Lotus claims that the GT430 is the quickest car around its Hethel test track since the 454bhp track version of the 3-Eleven, matching its lap time.
Upgrades to the Evora's performance come from an air-to-liquid gearbox cooling system and a titanium exhaust, as well as other gearbox upgrades including a low-inertia single-mass flywheel, while elsewhere an upgraded limited slip differential aids traction.
Inside, the seats are finished in leather and Alcantara, but can be specced fully in one or the other at no extra cost. Red highlights are the only colour about the carbonfibre-clad interior.