It's been a long time coming, and it's very expensive, but Land Rover has now produced a version of the traditional Land Rover that has been around since 1948 with proper performance and truly long legs.
Jaguar Land Rover Classic is obtaining about 150 recent Defenders, in both short and long-wheelbase forms, and equipping them with a 399bhp, normally aspirated 5.0 V8 so that they can accelerate from 0-60mph in 5.6sec and hit 106mph flat out.
399bhp Land Rover Defender V8 sold out
I had a brief drive in one of these just before the Geneva motor show. A Defender will always be a Defender - what with the cramped driving position and flappy doors - but with Recaro seats, an eight-speed ZF auto 'box and lots of smooth power, it felt transformed.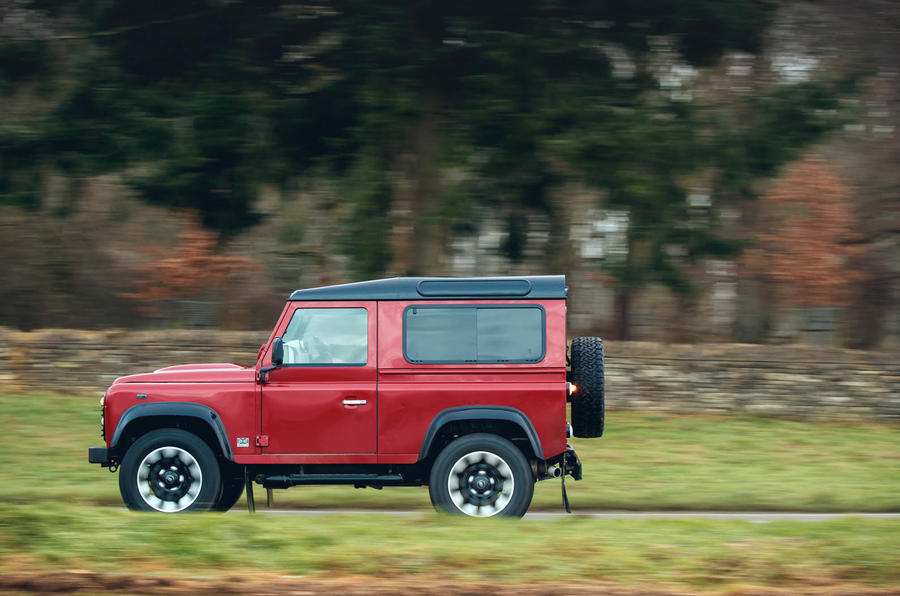 Even more impressive are the re-engineered springs, dampers and anti-roll bars, the mighty new brakes and an eye-grabbing set of 18in saw-tooth alloys running aggressive-looking 265/65 tyres. Suddenly, the Landie swallows bumps rather than amplifying them.
You can have a proper conversation as you drive along a rutted street, instead of concentrating on driving around craters. This Defender's never going to be a luxury saloon, but its comfort is now pretty good. Better still, the steering is re-engineered with zero slop at the straight ahead (usually a Defender given) and no drive-line backlash.