Lamborghini has demonstrated its 641bhp Urus – described by the brand as a 'super-SUV' – on track at the Goodwood Festival of Speed.
At the car's unveil in Bologna, Italy, in December, company boss Stefano Domenicali insisted that the Italian company's "visionary" new Urus SUV fits perfectly alongside its line-up of supercars.
Powered by a 4.0-litre twin-turbo V8, the four-wheel-drive Urus can achieve 0-62mph in 3.6sec, with a top speed of 190mph. It costs from £159,925 on the road.
Domenicali says that level of performance reflects a machine that "elevates the SUV to a level not previously possible". He said that the Urus is "a true Lamborghini in terms of design, performance, driving dynamics and emotion, as well as drivable every day in a range of environments".
He added: "The Urus fits perfectly within the Lamborghini family as a high-performance car. It is the culmination of intensive development and passionate skill to create a new brand of bull: a super-SUV that transcends the boundaries of expectations and opens the door to new possibilities, for both our brand and our customers."
Lamborghini's Stefano Domenicali on why the V12 has a future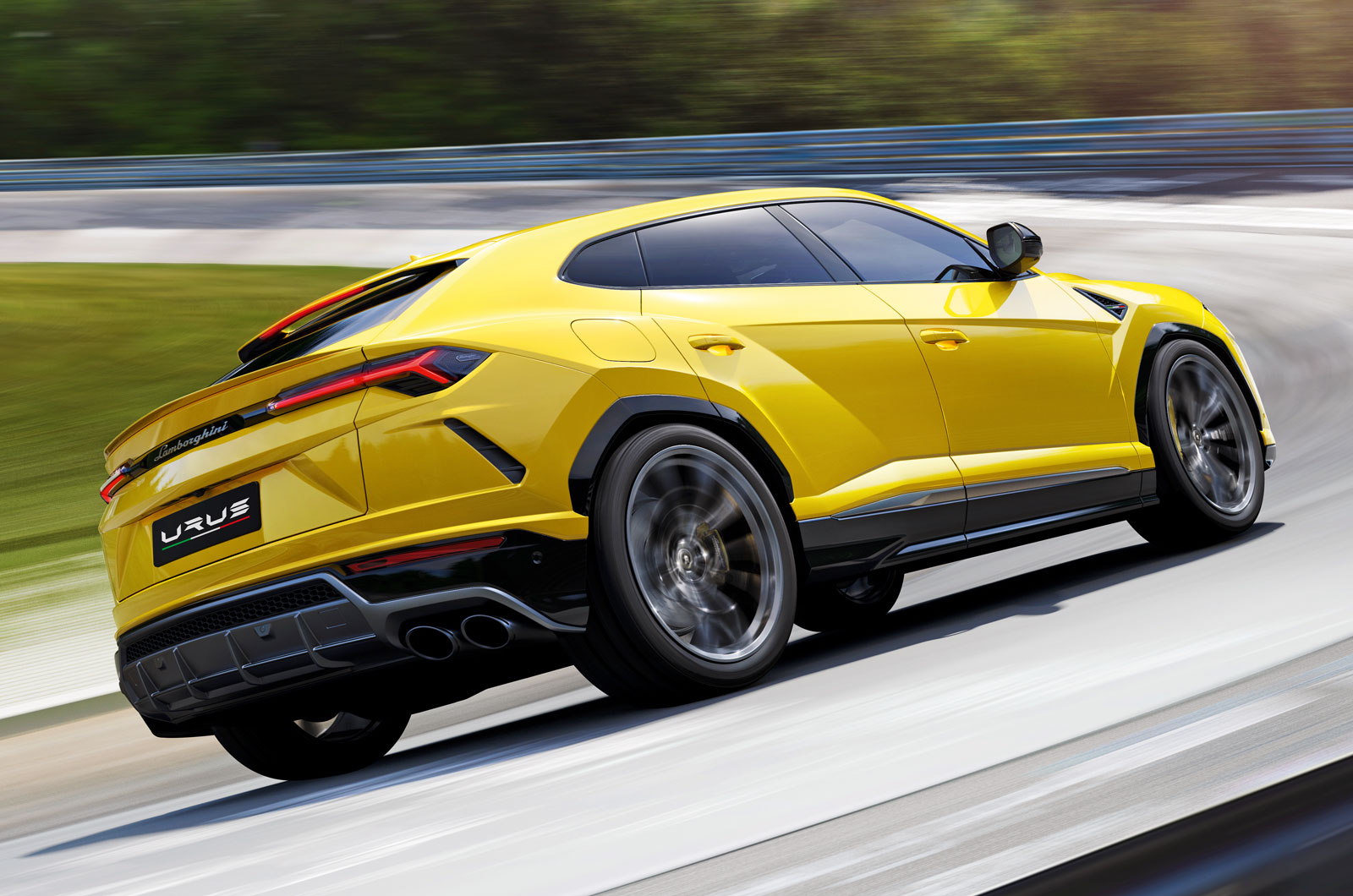 Reflecting those "new possibilities", the Urus will be built in a new factory at the firm's Sant'Agata Bolognese base. As a result, Lamborghini's production output will double to around 7000 cars per year.
The Urus's dramatic exterior has been designed to embody Lamborghini's range of supercars – following the same two-thirds body, one-third window ratio – and the firm says it also contains visual links to the LM002, the off-road SUV Lamborghini produced from 1986 until 1993.
The peaked bonnet is styled on those seen on the Miura and Aventador, while diagonal hood lines, first used on the Countach, also feature. The styling, according to the company, has been honed to maximise the car's aerodynamic potential, with a front splitter and air intakes to channel air to the underbody.