Lamborghini's fourth model line, a 2+2 grand tourer inspired by the 2008 Estoque concept, is due to be given the green light to arrive by 2025 – and, in a shock development, could become the brand's first fully electric car.
The four-seater, which has been chosen after being evaluated against a possible third mid-engined supercar, will sit alongside the entry-level Huracán supercar, the Lamborghini range-topping Aventador and the Lamborghini Urus SUV.
Early debates questioned whether the 2+2 would be front or mid-engined, but a far more radical approach is now under serious consideration, according to Lamborghini R&D boss Maurizio Reggiani.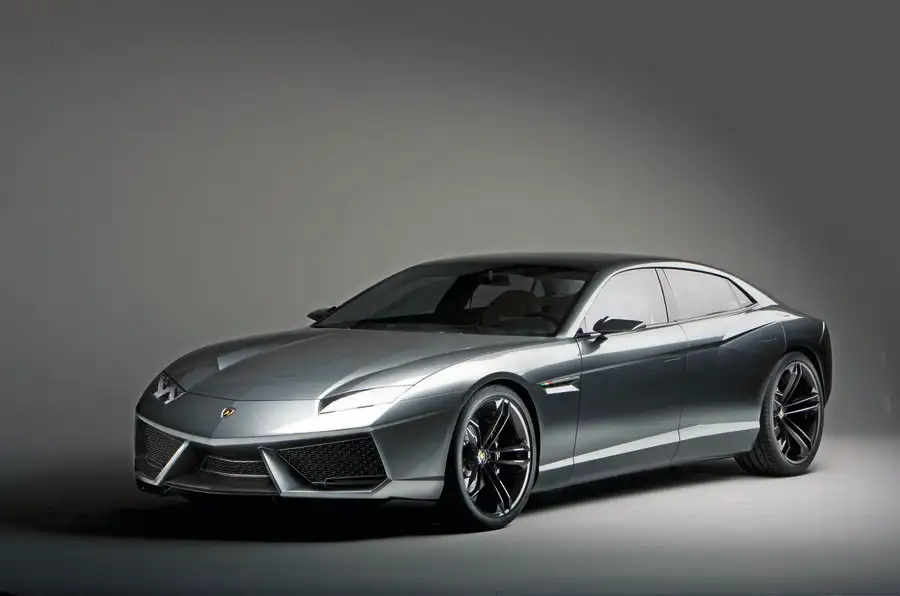 "If you look at the timing for a fourth model line, there is the potential that this will be the right time for a full-electric vehicle," he said. Reggiani added that such a car could use a platform from the broader Volkswagen Group, of which Lamborghini is a member. The most likely candidate would be a development of the current PPE architecture, the high-end electric platform used by the new Porsche Taycan and upcoming Audi E-tron GT.
Such a move would help Lamborghini achieve the necessary economies of scale to reduce the significant cost of developing a pure-electric model with the capabilities expected of a Lamborghini.
Reggiani touched on the perennial issue of how to combine performance and range but said: "Performance will be important [in a 2+2]. We must be fast but not quite in the same way as we need to be in our super-sports cars. A fourth model line will be something a little bit different."
A range of at least 350 miles would be expected of a grand tourer, and possibly much more given the maturity of the EV market by 2025. It's also hard to imagine Lamborghini buyers accepting 0-62mph acceleration beyond 3.0sec.
Previously, Lamborghini had eschewed anything but its naturally aspirated V10 and V12 powertrains, but given the demands of legislation, it recently unveiled the limited-production Sián – its most powerful and fastest-accelerating car yet and also its first hybrid.