Kia is developing a "more agile and playful" Kia Ceed GT that will have some characteristics of the Hyundai i30 N. It's to be launched in 2019, likely with the shooting brake bodystyle that has just been seen testing.
Kia's European marketing boss, Artur Martins, told Autocar earlier this year that the GT model will be tested by a team led by Albert Biermann, the chassis guru who headed development of the i30N. The car will be part-developed at the Nürburgring, where Kia parent company the Hyundai Motor Group has a permanent test centre.
The production Kia Proceed has been revealed
"With Albert's involvement, you will see similar handling and balance, although not at that level [of performance]," Martins said. "It will be more fun than the old car, but it won't be as focused as the i30N."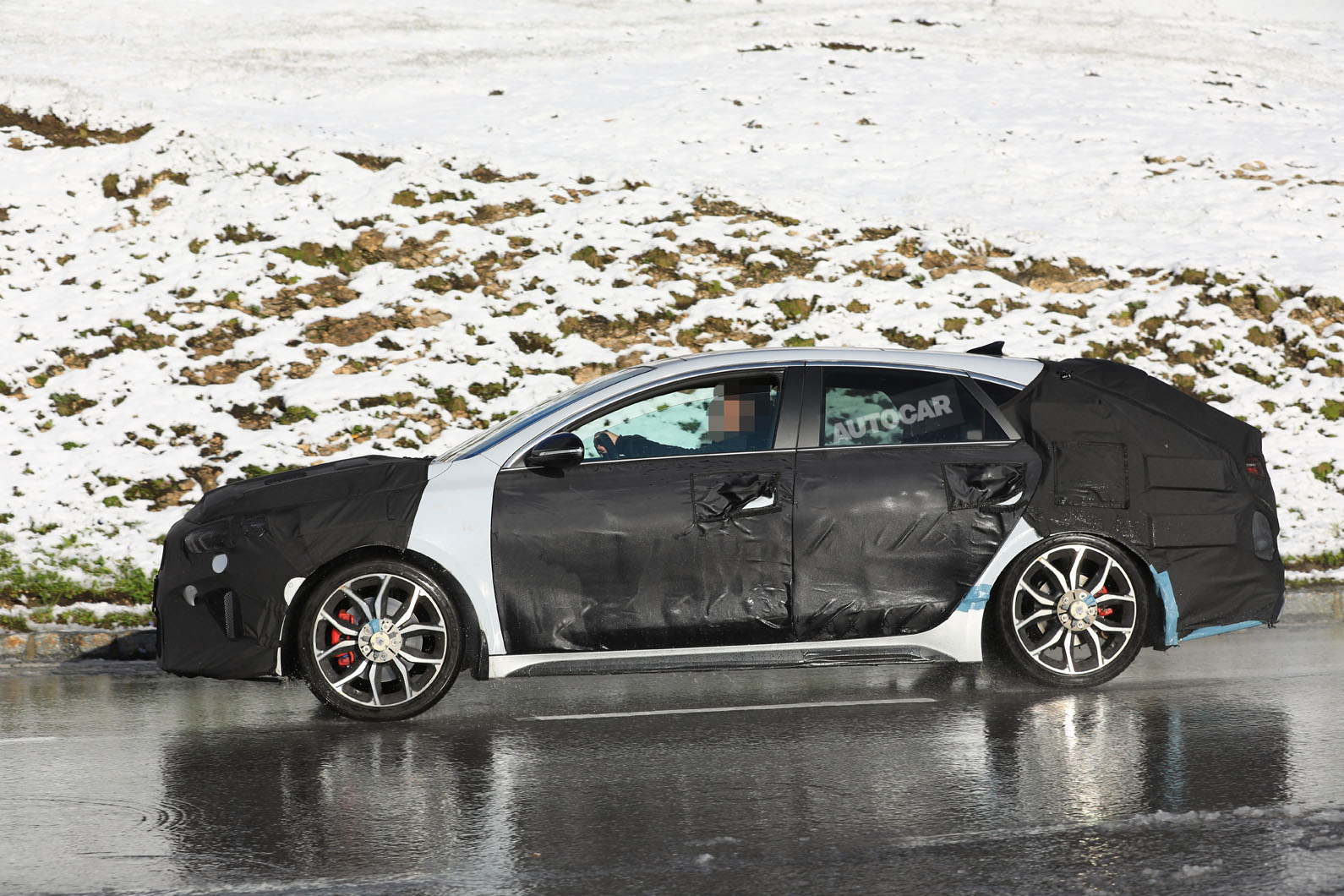 Although the rest of the Ceed range shares its engines with the Hyundai i30 line-up, those being petrol engines of between 1.0 and 1.4 litres and a 1.6-litre diesel, the hottest Ceed isn't guaranteed to use the N-division-tuned 2.0-litre petrol engine, which produces up to 271bhp in the i30N.
Group powertrain boss Michael Winkler told Autocar that while he can't confirm what capacity the GT's engine will be at this stage, the GT will not be "as extreme" as the i30N. This suggests it could use a detuned version of the 2.0-litre four-pot or even feature a performance-oriented version of the Ceed's upcoming 48V mild-hybrid powertrain. As such, power is likely to remain close to 200bhp.
While that would leave it trailing in the wake of hardcore hot hatches such as the 276bhp Renault Mégane RS and upcoming Ford Focus ST, which will have about the same output, it suggests the top Ceed will be engineered with a more forgiving personality than the hard-edged i30N. As such, it will have its sights set on the highly talented Volkswagen Golf GTI.