Coventry engineering company JE Motorworks is offering a Ford 2.3 Ecoboost engine conversion for the original Land Rover Defender, promising enhanced performance with lowered emissions.
The West Midlands company, which has produced reimagined versions of the Defender such as the V8-powered Zulu2, first revealed to Autocar that it was working on an Ecoboost conversion in June last year. The firm has now completed a shakedown with a development car and is taking orders from customers.
Meeting the man behind JE Motorworks
Ford's 2.3-litre turbocharged four-cylinder unit, which is used in various performance cars such as the Focus RS and Mustang, produces up to 305bhp and 319lb ft of torque in the Defender. JE has altered the motor so it runs in a way more suited to the iconic SUV.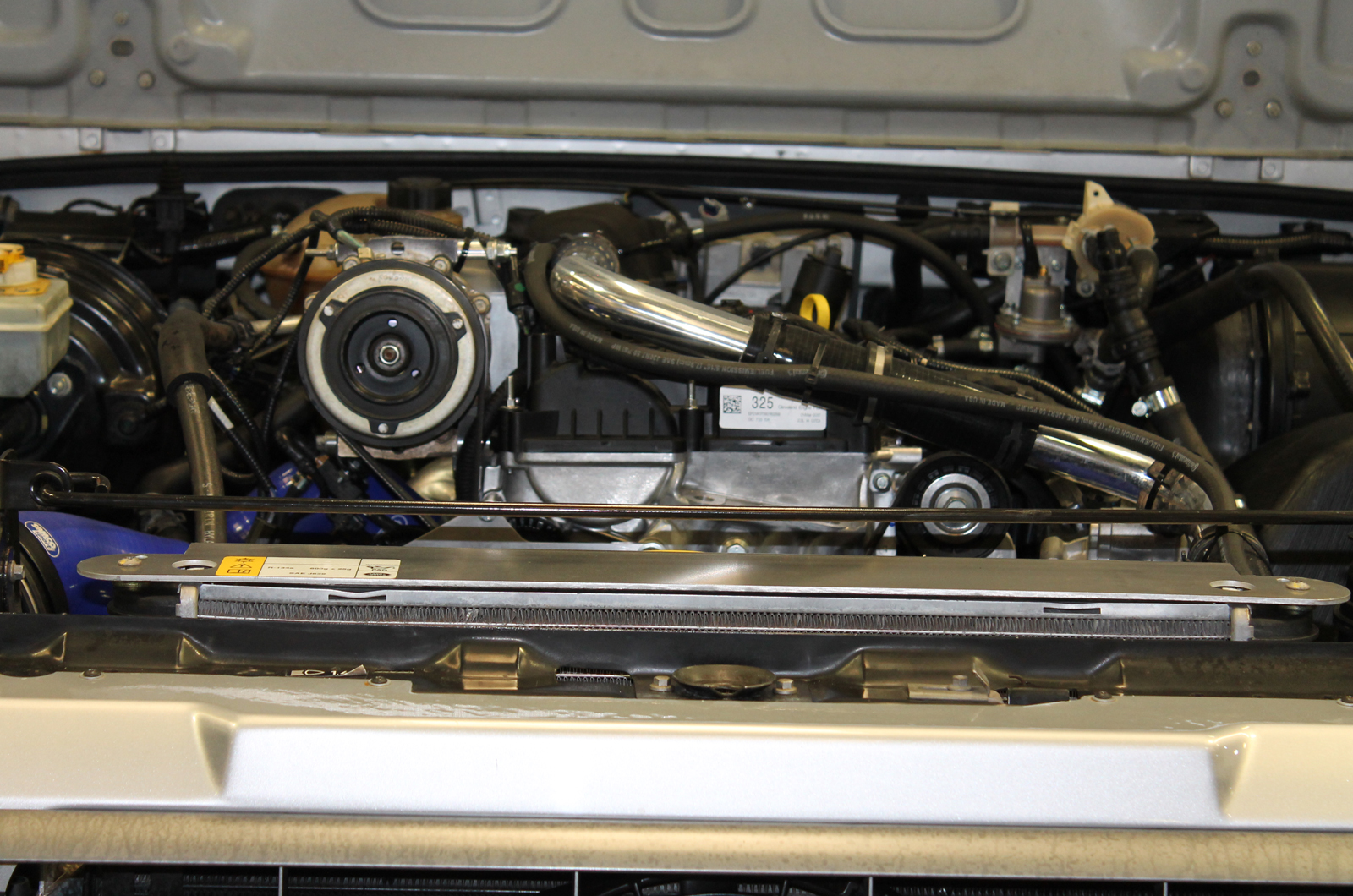 The Ecoboost engine is significantly more potent than the Ford Transit-sourced 2.2 diesel used in the discontinued Defender (it came with 122bhp and 266lb ft). It is also claimed to be much cleaner — although no emissions figures have yet been released. The engine produces as little as 175g/km of CO2 in other cars, significantly undercutting the 266g/km output in the final Defender.