Deliveries of bespoke Land Rover Defenders created by a Modena-based Ares Design have commenced, leading the company's CEO Dany Bahar to declare that the "ultimate Defender" is now here.
"The Defender is a motoring icon," said Bahar, a former Formula 1 senior manager and Lotus boss. "Icons can be reimagined, though, and our Defender is the ultimate incarnation of the bespoke 4x4, delivering incredible performance, captivating looks and opulent touches more akin to a luxury SUV."
Bahar claims Ares "hasn't forgotten that owning a Defender is about the drive: off or on-road", so his company's new model, of which just 53 examples are due to be made, enhances the traits that made Land Rover's model famous in the first place.
Developed in collaboration with famed Land Rover tuner JE Motorworks, the reimagined Defender uses a 282bhp, 325lb ft Rover V8 with a six-speed semi-automatic gearbox, upgraded driveshafts, differentials and a bespoke exhaust system.
Buyers can upgrade to a supercharged version that offers 478bhp and 479lb ft.
It also gets a suspension lift (75mm for the naturally aspirated version and 50mm for the supercharged car), bespoke 18in wheels and an off-roading kit, as well as sidesteps, roofbars and winches to boost its ruggedness.
Land Rover Defender: meeting the man behind JE Motorworks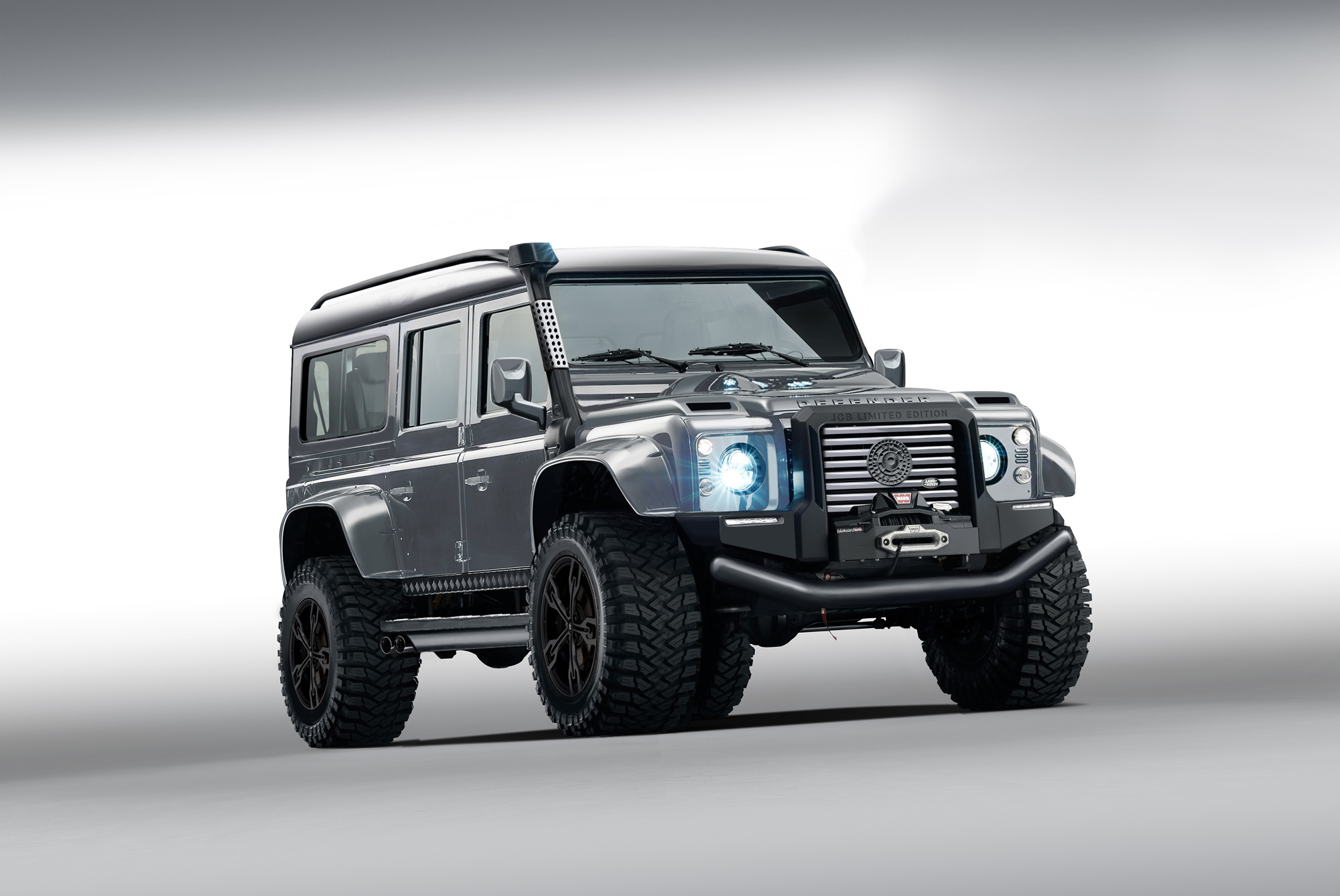 Ineos's Defender-inspired off-roader could be electric
The interior and exterior work, which renders the car almost unrecognisable on the inside from the Defender's standard look, is carried out at Ares' facility in Modena.
The inside is far more luxurious than the utilitarian original of the Defender, with the use of aluminium, carbonfibre, hand-crafted wood and the finest Italian leather throughout.