The King's Road in west London is overrun with fearsomely expensive boutiques and exclusive restaurants.
It has long been the epicentre of London's fashion elite, a sort of elongated headquarters for the city's trendsetters. It is a haven for supercar spotters too. Lamborghini Huracáns are part of the furniture along here.
But for all of that ostentatious wealth, there is a curious shortage of car showrooms on the King's Road. In fact, there is just one, occupied for the past few years by the Chelsea Truck Company. "I don't make any money from this place," says company founder Afzal Kahn, abruptly and honestly, like always.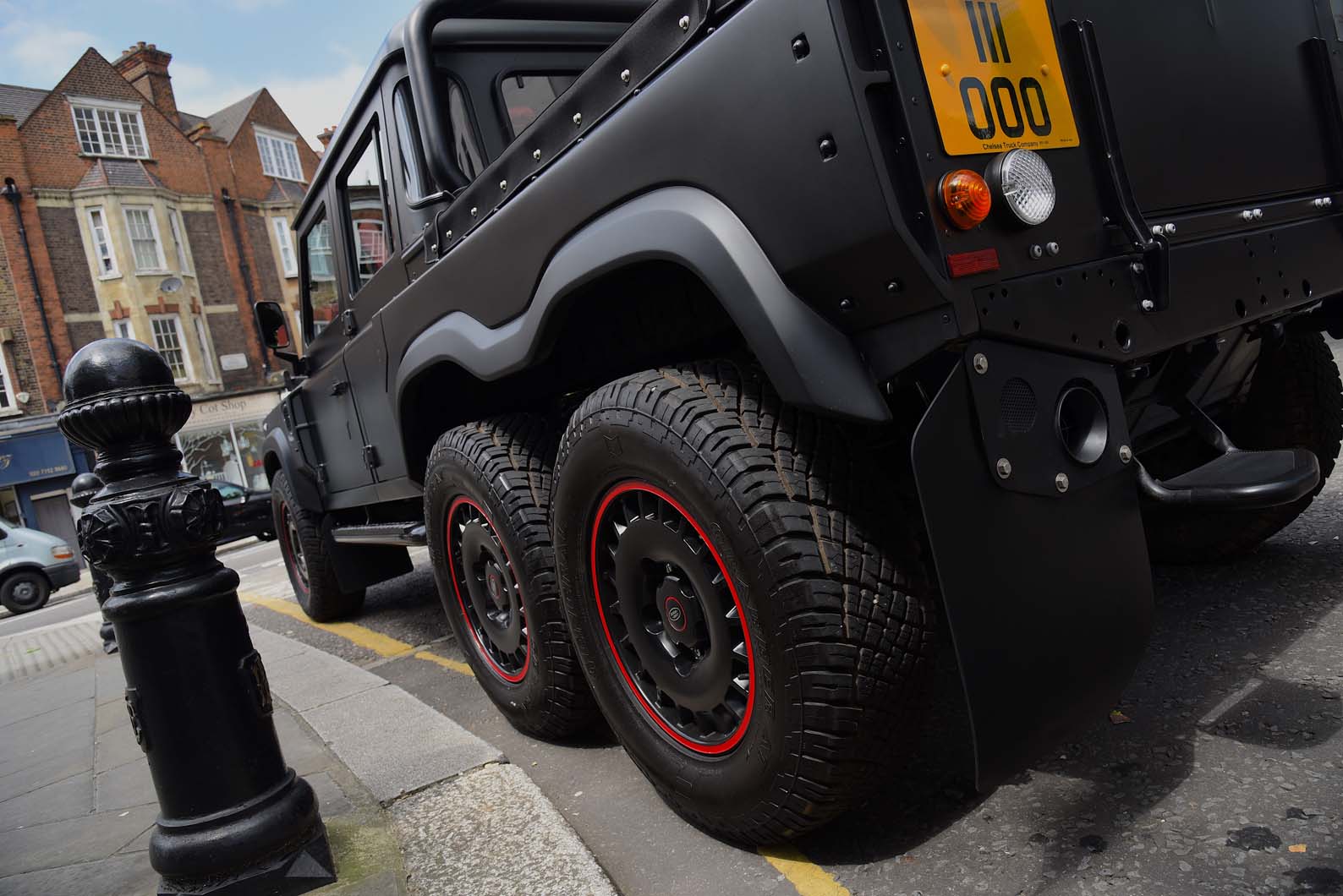 "Not a penny. This showroom costs me £500,000 in rent and rates every year. Most of the businesses along here won't make any money from their stores. It's a branding exercise. The Chelsea Truck Company had to have a presence here. It wouldn't have worked anywhere else. It wouldn't be the Chelsea Truck Company if it was based in Bradford." He has a point.
Kahn – designer, businessman and founder of car customisation juggernaut Kahn Design – set up the Chelsea Truck Company in 2013. The name, he explains, is a knowing play on the phrase 'Chelsea tractor'. The idea first visited him a decade ago. "I had a house in the Lake District," he says, "and I spent a lot of time driving Jeeps and Defenders. I wanted to use all the experience I had built up over 15 years with Kahn Design to customise off-roaders."
Today, the company focuses on the Jeep Wrangler, Land Rover Defender and Mercedes G-Class: three iconic off-roaders that can trace their roots back to World War II. Kahn can sell up to 200 customised off-roaders each year, most of them staying here in the UK, with a small number going into mainland Europe and the Middle East. There was good business sense in establishing a spin-off company. Whereas Kahn Design mostly concerns itself with expensive luxury vehicles and high-end supercars – its Aston Martin DB9-based Vengeance, for instance, carries a £360,000 price – the Chelsea Truck Company operates at a more real-world level. "The idea was to build cars at £30,000 to £50,000, opening us up to a customer base we didn't have before," Kahn says.