This week's twin test has its roots several months ago, on a frozen lake at Jaguar Land Rover's Revi proving ground in northern Sweden.
On that packed and polished ice, Dave Shaw, vehicle engineering manager for the Jaguar F-Pace, made an unusually frank admission, in a conversational context in which men in his position rarely go further than a grunt of acknowledgement.
"The F-Pace wouldn't be the car it is now if not for the Porsche Macan," he said. "The Porsche put our project back months when it came onto the market in 2014. It made us take some big decisions and retune the car's suspension and steering. It set a handling benchmark we simply couldn't afford to ignore."
Rarely do you hear such high praise for a benchmarked competitor car as that – and when you do, from someone like Shaw, you can at least take encouragement that the instincts you trust as a road tester, in declaring cars such as the Macan true greats, are sound.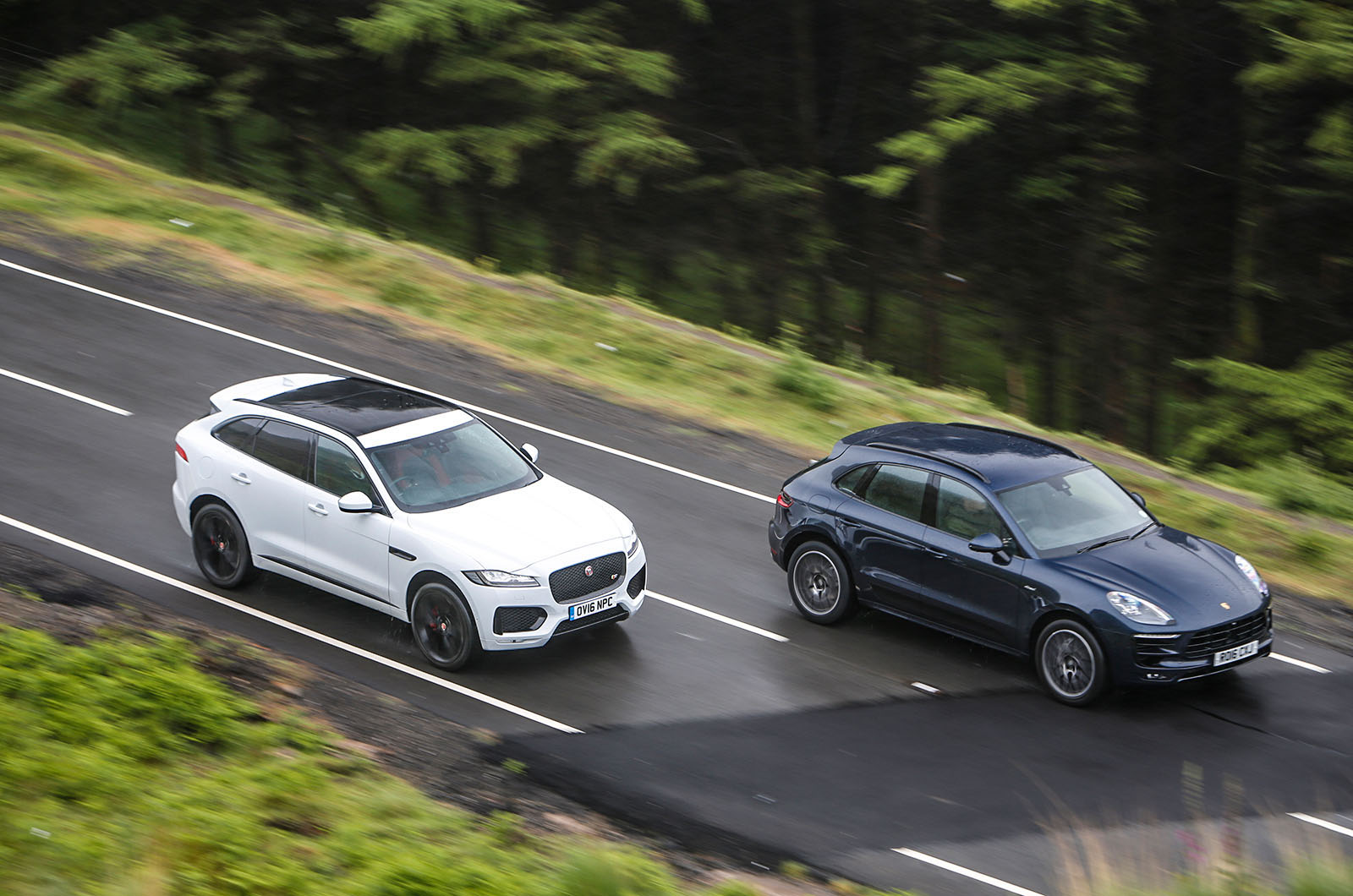 What else, then, but to find out if the assertion that Shaw made next is to be believed? Has Jaguar really made a better-handling SUV here than the one made by Porsche just two years earlier, a car that so conclusively proved itself dynamically superior to every sports utility vehicle on the market? Was the F-Pace's big rethink worth the trouble? And is it now the best driver's car of its breed?
Well, no, it hasn't, not quite. And also yes, it was – without question. That's the confusing response you end up struggling to reconcile after spending a couple of days in the company of the six-cylinder diesel versions of these cars, on a mix of testing roads around south Wales. Direct questions deserve equally direct replies, and yet even now I know that it's going to take the balance of these couple of thousand words to explain how and why the F-Pace can be class leader and second fiddle at the same time. Only by doing that can we ultimately be fair to both of these cars.