Ineos Automotive has confirmed its Projekt Grenadier will use BMW-sourced petrol and diesel engines in the first of a series of upcoming announcements around its upcoming hardcore 4x4.
The new model, created by the Ineos chemical company owned by Britain's richest man Jim Ratcliffe, will be revealed in 2020 before going on sale in mid-2021, the company has confirmed to Autocar.
A whole host of different variants, bodystyles and wheelbase lengths of the new model are planned, as part of its brief to fill the void of the original Land Rover Defender as a back to basics 4x4 that's a spiritual successor to that car.
Around 25,000 units a year for the company is the ultimate production goal across its various derivatives, and Ineos believes it can be profitable at that level despite Land Rover not having a business case for the previous Defender which was just below those levels. Mark Tennant, Projekt Grenadier commercial director, said this was no vanity project for Ratcliffe, and that the project would be judged internally against the same profitability criteria as Ineos's other businesses.
After the BMW powertrains, the exact specification of which are yet to be revealed, the next announcement is set to be around where the model will be manufactured, with a desire for the model to be built in Britain. Ineos isn't ruling out using an existing site to build Projekt Grenadier, although Honda's Swindon plant is considered too large and Ford's Bridgend plant is not geared up for car production. It is ensuring it plant has greater capacity should its 25,000 sales target be exceeded, said Tennant.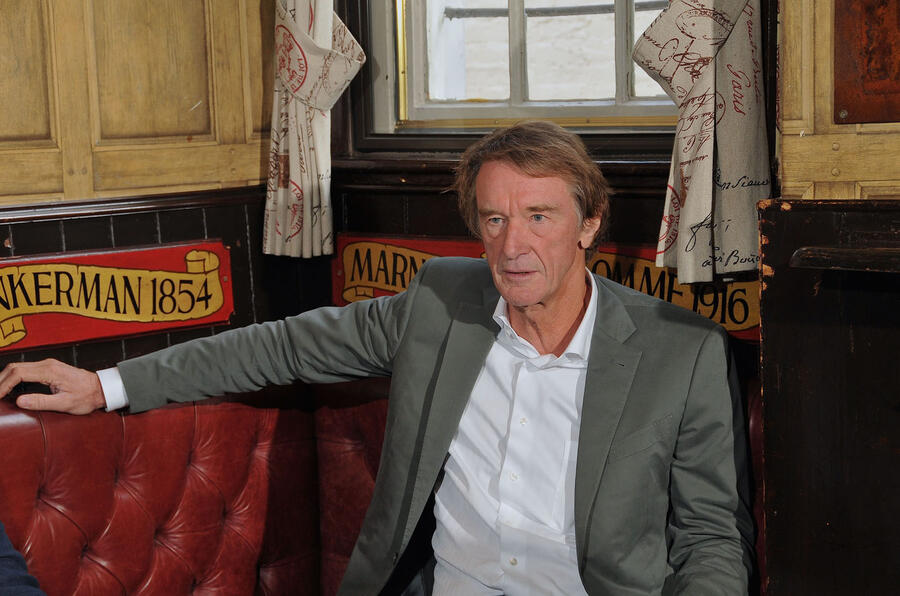 Projekt Grenadier, the production name for which is due to be revealed this summer after a public competition to name it ends, will be built on an Ineos-designed and built steel ladder frame chassis, with aluminium body panels. Solid live front and rear axles will feature along with permanent all-wheel drive to help give the car its target of best in class off-road performance, while remaining as light as it can be and retaining credible on-road performance.