The Ford Focus RS could soon spawn a hotter, limited-run model, after a test mule wearing bonnet vents, enlarged bumper intakes and an adjustable rear wing was spotted testing at the Nürburgring.
The mule's physical changes suggest a more potent version of the regular RS's 345bhp 2.3-litre engine could be under its bonnet.
This supports information given to Autocar late last year which said that Ford has considered upgrading the RS's drivetrain, as well as bringing extra grip, performance and excitement to its chassis through weight saving. Some reports have gone so far as to claim that Ford will launch a limited-run Focus RS500 in coming months, and that today's mule is a development car for that model.
The Ford Focus RS500 could be canned
However, Autocar's insiders are so far unconvinced.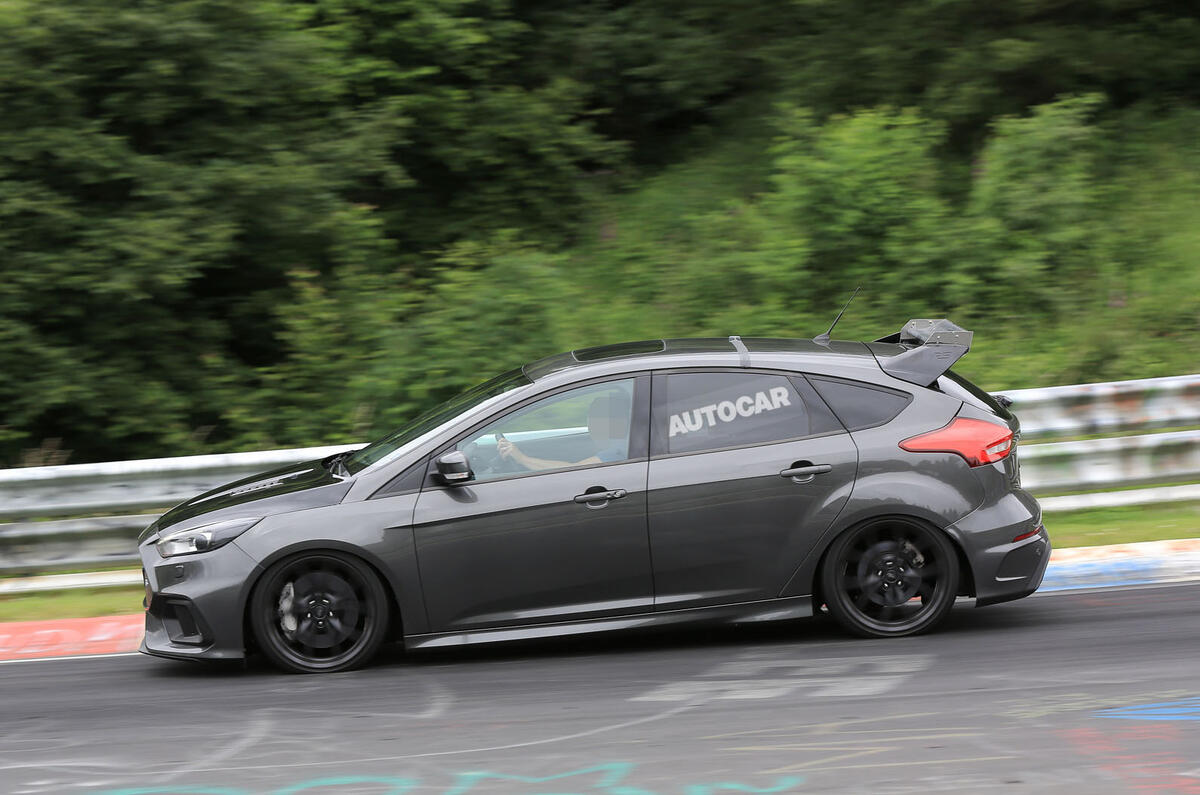 Nevertheless, other sources have told Autocar that polycarbonate glazing, carbonfibre-reinforced plastic bodywork, forged aluminium suspension componentry, carbonfibre brakes, less noise insulation and a stripped-out interior could take upwards of 100kg out of the RS  - even after the drivetrain additions under consideration have 
been grafted on.