The super-hatch Ford Focus RS500 is on the verge of being canned because the business case for the model is looking weak.
Although the project hasn't yet been officially called off, sources only give the RS500 a 30% chance of making production.
Ford had been planning the RS500 with a power hike to near-390bhp, plus track-focused handling and more aggressive styling to sit above the hugely-successful 345bhp RS. Sightings of a test car (shown below) suggest the model's development was already underway.
However, the RS500 has run into a couple of obstacles, one of which is where the RS500 will fit in with Ford's other performance models - most notably the 410bhp Ford Mustang 5.0 V8 GT and 526bhp Mustang Shelby GT350.
"It could be treading on other cars' toes," according to well-placed sources.
Overlap with the Mustangs is not such a problem for Ford Europe, which believes there is a market for both the RS500 and Mustang.
However, in the US it is understood to have put a question mark over the RS500 and whether Ford's American dealer network wants the car.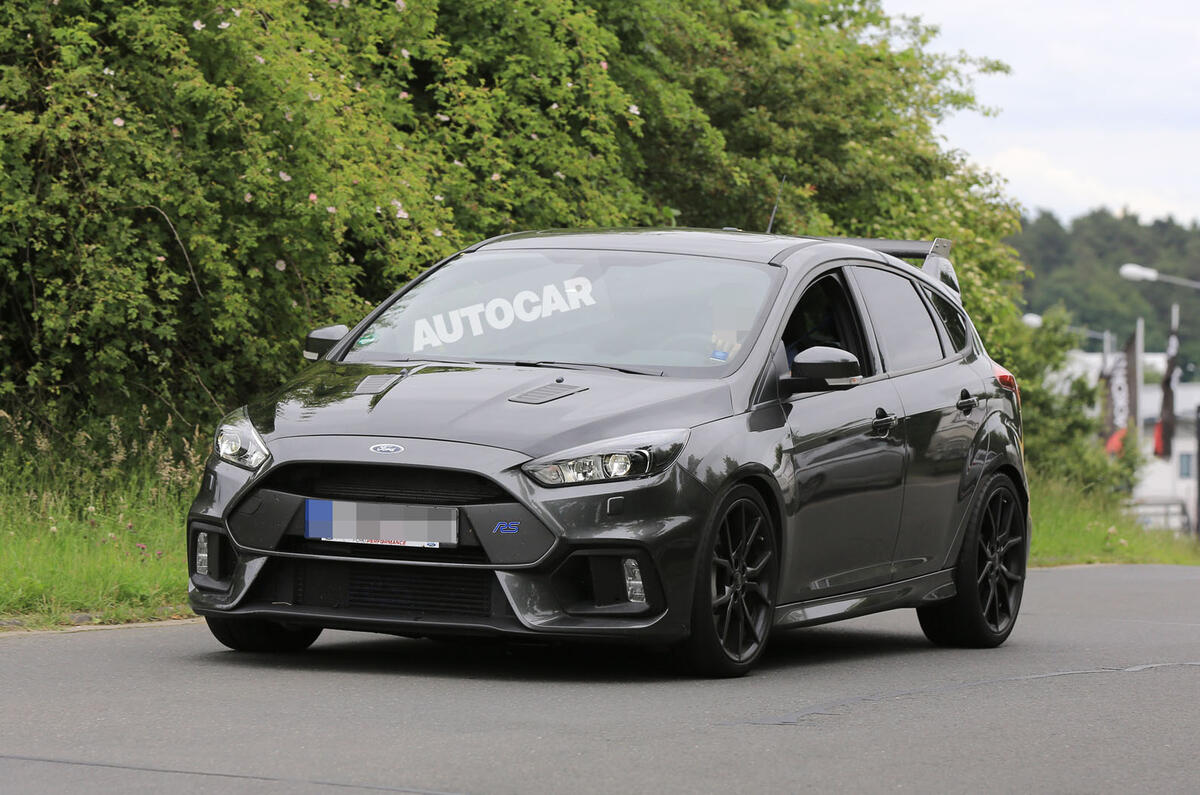 Without US sales, Autocar understands the super-hatch RS500 project is struggling to hit its internal project forecasts.
Ford is understood to have looked at an 'RS500-lite', built around solely European sales, but the smaller budget would have cut back on the project's technical content. "Then it might dilute the RS brand," another source told Autocar.
Time is also pressing on a decision, with the window to get the RS500 into production narrowing as the current Ford Focus heads towards run-out in late 2017.
Even the brilliant current RS, one of Autocar's few five-star cars, took a huge effort to push through the strict Ford new-model project gateways.