Honda has added a new entry-level 1.4-litre petrol engine to its Honda Civic Sport line-up, bringing the model's starting price down to £18,360.
Previously only 1.8-litre petrol and 1.6-litre diesel engines were available, priced from £19,995 and £21,190 respectively.
The new atmospheric 1.4-litre unit produces 99bhp and 94bhp, making it a natural rival to the Ford Ford Focus 1.0-litre Ecoboost Zetec and Vauxhall Vauxhall Astra 1.4-litre SRi Nav, both of which produce 99bhp and start at £18,595.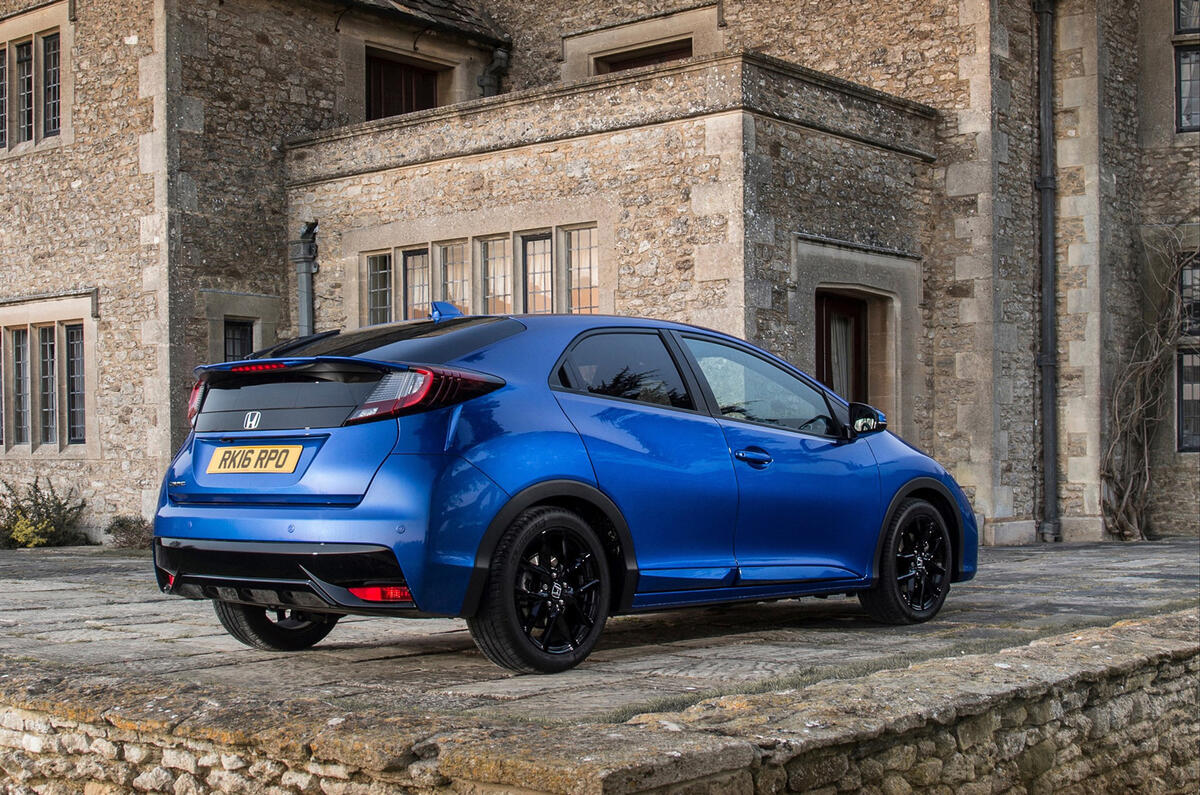 Like the Focus Zetec and Astra SRi, the Civic Sport wears bodywork influenced by the hottest model in its range – in this case the Civic Type R – but its engine focuses on efficiency and low running costs. Honda says the 1.4-litre unit can return 51.4mpg combined while emitting 131g/km of CO2. The car can accelerate from 0-62mph in 13.5sec before reaching a top speed of 116mph.
The Civic Sport has been designed to mix the looks of a warm hatch with the running costs of a regular one. The Sport gets 17in wheels as standard, a rear spoiler, a lower grille mesh that mimics that fitted to the Type R and black roof lining in the cabin.