The 10th-generation Honda Civic hatchback was previewed at the Geneva motor show with a close-to-production concept car.
Honda has now revealed the 2017 Civic in production guise. Click here to view it.
The new Civic hatchback previewed by the Geneva concept will be closely related to the 10th-generation coupé and saloon, which have already been launched in other markets. It will have a range of turbocharged engines and be one of the biggest cars in its segment.
Honda says it is 30mm wider, 20mm lower and 130mm longer than the current car, making it 140mm longer than a Ford Focus and 245mm longer than a Volkswagen Golf. Those dimensions should result in a far more spacious cabin.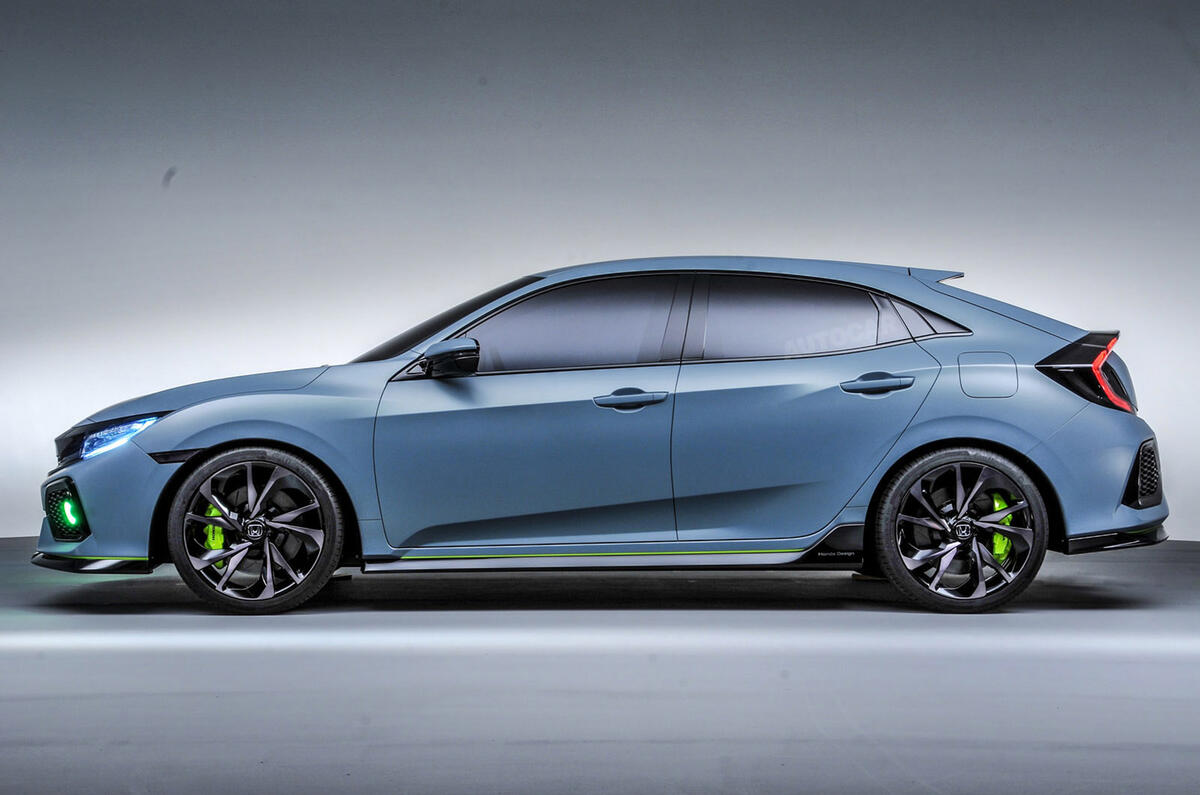 The concept was shown without an interior, but it is understood that the hatchback's cabin design is similar to that of the saloon and coupé, which have a touch-sensitive central display and an instrument display incorporating a TFT screen. Don't expect the basic production version to share the concept's 19in alloy wheels or vast brake calipers, but aerodynamic details such as the twin rear wing elements (one high and one low) are likely to make it to production.
The Civic will be launched with three engines, of which the two petrol units are new, comprising 1.0-litre three-cylinder and a 1.5-litre four-cylinder motors. Both are turbocharged VTECs. Power and fuel economy figures haven't been released, but the 1.5-litre produces a quoted 174bhp in the US-spec Civic saloon and it's understood the 1.0-litre will be at least as potent as the 100bhp 1.6-litre engine in the current base Civic.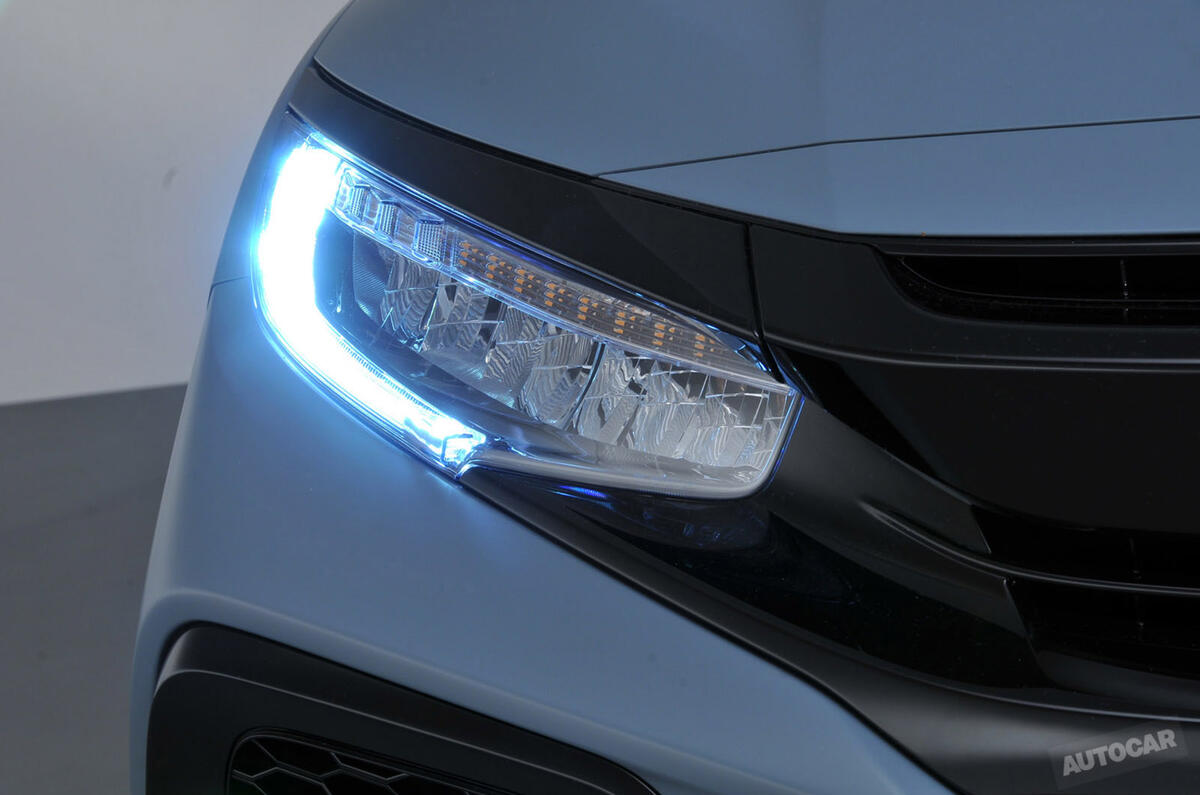 The smaller petrol engine should emit less than 100g/km of CO2. The 1.6-litre i-DTEC engine will continue in the new car, albeit with more power and a lower CO2 output than the current car's 120bhp and 94g/km. A six-speed manual gearbox will be standard, with a CVT automatic as an option.