BMW's M performance car division is finalising development of a lightweight version of itsBMW highly acclaimed M2.
Carrying the German company's CS name into production in early 2020, the new coupé builds on developments brought to the 2018 M2 Competition in a move that is expected to make it challenge the new Porsche 718 Cayman GT4 for dynamic ability.
The new M model, which is set to be priced at over £60,000 in the UK, will act as a swansong for the existing first-generation M2 ahead of the launch of a new rear-wheel-drive successor model in 2021.
Among the changes brought to the M2 CS is a revised aerodynamic package consisting of a deeper front bumper that features a more pronounced lower lip, revised side sills, larger rear deck spoiler and reprofiled rear bumper.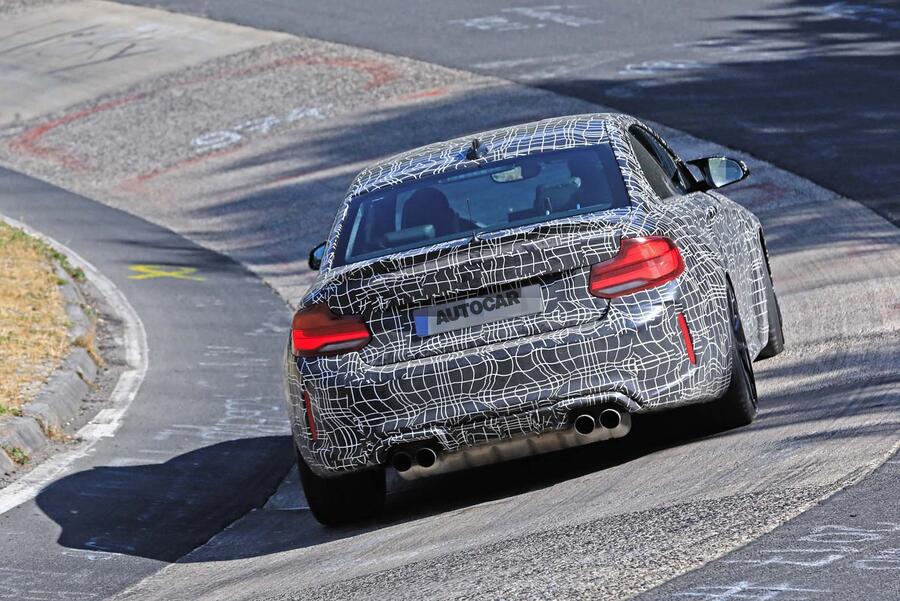 More significant, however, is the replacement of the M2 Competition's steel roof with a carbonfibre one, already optionally available through BMW's M Performance catalogue. It reduces the weight of the new car by only 5kg, but the reduction is made at the highest point of the M2 CS, giving it a lower centre of gravity than its standard sibling.
Together with the new roof, there's also a series of weight-saving initiatives concentrated within the interior, which is described by BMW M insiders as being 'pared back to essentials only". All up, the new junior M car is claimed to weigh no more than 1540kg.
Although rumours have suggested the M2 CS will run BMW M's new S58 engine, as used by the X3 M and X4 M, Autocar sources contend it will retain the older S55 powerplant from the M2 Competition, complete with a particulate filter and other recent upgrades.