The baby G: that's how Mercedes-Benz describes its latest model, the GLB.
The reference to the G-Class suggests the new SUV model has, in some way, a direct link with the military-grade off-roader, but don't be fooled by the marketing pitch. Although its distinctive exterior design may display some vague similarities, the GLB is a vastly different proposition from the G-Class – and not just on price, which expected to start at around £30,000.
For one thing, the GLB is based on a stretched version of Mercedes' second-generation MFA platform, which it shares with the A-Class. But at 4.63m long and with a 100mm-longer wheelbase than the A-Class, it sits firmly above the upcoming second-generation GLA and slightly below the GLC. Mercedes knows that, despite its relative popularity, the GLA lacks the outright space of established SUVs such as the Audi Q3, BMW X1 and Volvo XC40.
Jochen Eck, the Mercedes engineer responsible for vehicle testing in the compact segment, said: "We wanted a roomier car – more multifunctional from an everyday point of view with the ability to accommodate seven occupants when required." The idea for the new model came after the company's management decided against a long-wheelbase version of the B-Class MPV.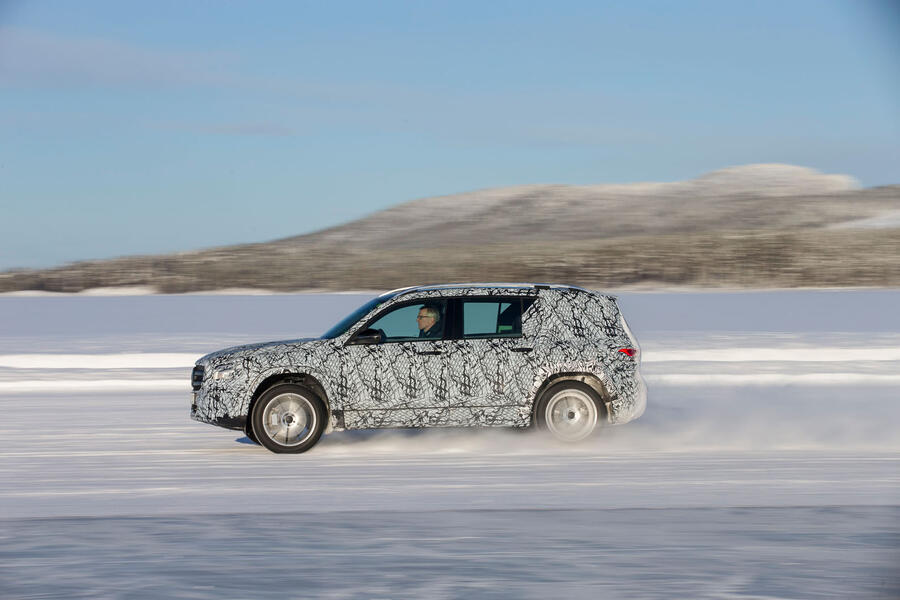 The GLB will go on sale in the last quarter of 2019, so the camouflaged test car we've been given the chance to ride in is a pre-production example.
The definitive production version shares broadly the same bodywork as last month's GLB concept but its detailing is far less off-road oriented. Our prototype is a GLB250 4Matic – the most powerful model at the initial UK launch. The 2.0-litre M264-designated four-cylinder unit makes 221bhp and 248lb ft. Those outputs are set to be boosted significantly for the AMG-tuned GLB35 due later this year.