What are you paying for when you buy an Apple iPhone? A combination of stylish design, cutting-edge features and versatility that sets the iPhone apart from rival smartphones? Or are you paying a premium for form over function, spending extra for that Apple logo despite other, technically superior phones being available for substantially less money?
I pose that question because Honda bosses rather fancy the E, their succinctly titled forthcoming electric city car, as the car equivalent of an Apple product. By that, they mean that it mixes stunning design with superb functionality, to the point that people will be prepared to pay a premium – likely somewhere just over £30,000 – for it.
And there's no doubt the diminutive Honda E Prototype has won an army of admirers on the basis of its ultra-stylish looks, as the web numbers show every time Autocar publishes a story on it. That has been true since the original (and arguably better named) Urban EV Concept was launched in 2017, and when the latest, roughly 95% production ready E Prototype you see here was revealed at the Geneva motor show in March this year.
But beyond the E's wonderful, cutesy design, when you glimpse at the spec sheets, it's hard to shake the concept that Honda might be asking buyers to pay more for less.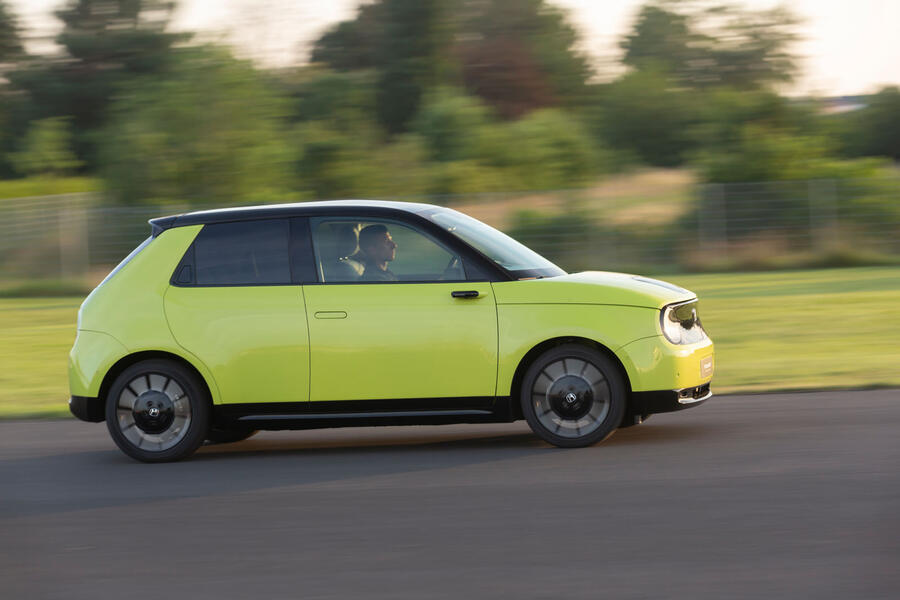 Those specs (at least, the ones we know so far), then: the car's electric motor, mounted at the back of the car and driving the rear wheels, produces 148bhp and more than 221lb ft of torque.
Here's the kicker: the E will use a 33.3kWh liquid-cooled battery, which, Honda says, will deliver just over 125 miles of range. That compares with 193 miles for the BMW i3, 242 miles for the new Renault Zoe and 282 miles for the Kia e-Niro, all of which are likely to cost the same as or substantially less than the E. It's also true that most of those models are bigger and more practical, particularly in the rear seats and boot.