Design elements of the DS X E-Tense concept will be seen in upcoming DS models, including the DS 3 Crossback that's due to be unveiled later this year.
DS design boss Thierry Metroz said the X—shape signature, seen on the steering wheel and side profile near the front wheels (see pic below) will be seen in the next DS models.
The front and rear light signature, which sees the lights go all the way across the front and rear, could also be possible, said Metroz. However, if these were to come to fruition, it would be 4 to 5 years away. "We are working with engineering to see if it's feasible," he said.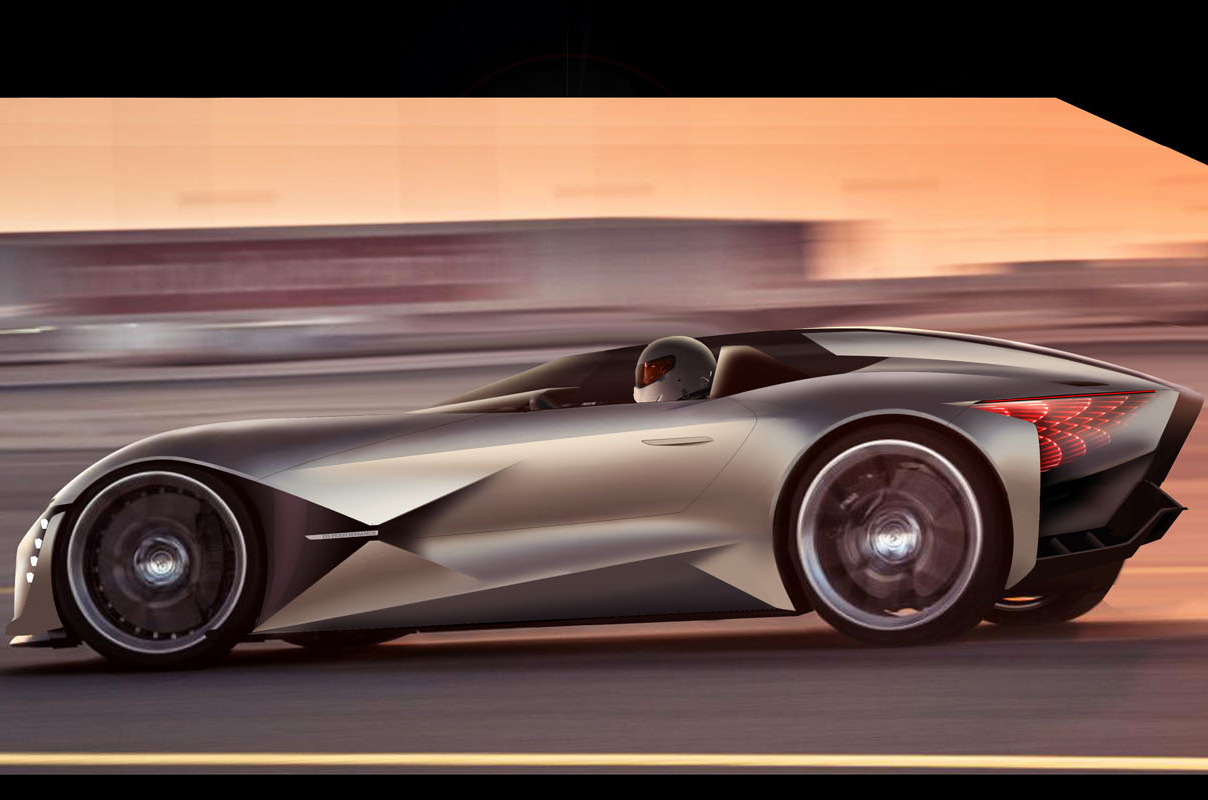 Aside from demonstrating upcoming new design features, the concept is said to illustrate DS's vision for a performance car in 2035.
The three-seater, which places the driver in the middle in a low-set position said to be inspired by motorsport, uses two electric motors. Each is located inboard of a front wheel and together they produce a combined 533bhp in standard form.
In circuit mode, their combined output increases to 1341bhp.
The X E-Tense is said to benefit from DS's Formula E technology, and this is evident with its use of a carbonfibre chassis and suspension based on springs and torsion bars.