Audi has revealed a new four-wheel drive 805bhp electric-powered supercar to be deployed as a race taxi at selected Formula E events, hinting the low slung two-door holds clues to a zero-emission flagship being considered as a performance figurehead to sit above the company's recently confirmed four-door e-tron GT in an extended line-up of pure electric production models due out in the coming years.
Originally conceived as a virtual race car for the 15th anniversary of the Gran Turismo video game on Sony's PlayStation 4, the e-tron Vision Gran Turismo has been turned into reality by Audi as part of a marketing campaign built around its new e-tron electric car sub-brand.
The one-off prototype, constructed at Audi's pre-production workshop in Ingolstadt, is planned to be used to provide selected customers and guests of the German car maker with high-speed passenger rides during Formula E race weekends, starting at the Rome event in Italy on April 14.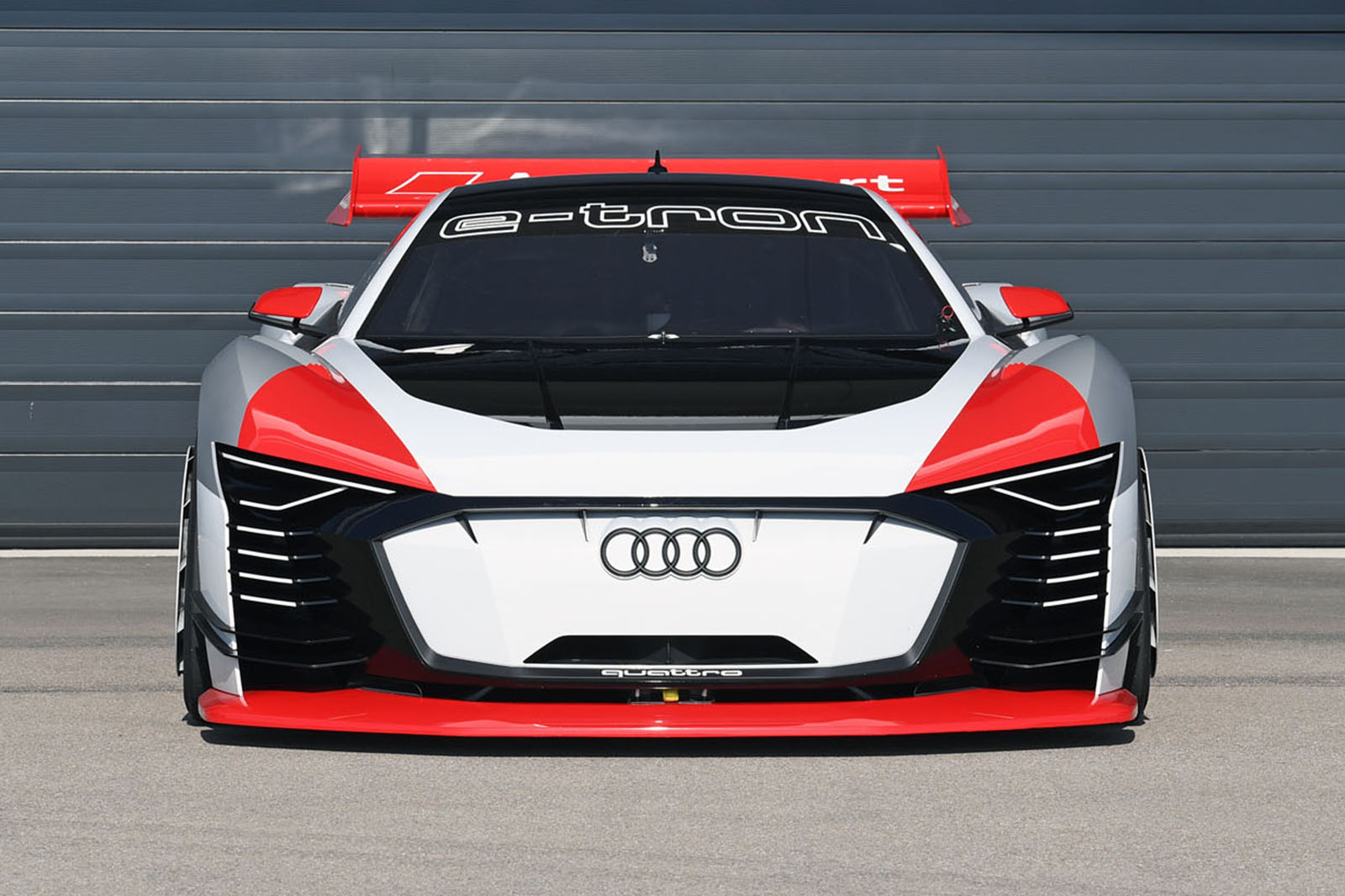 The decision to build the electric powered supercar makes the e-tron Vision Gran Turismo the first simulated race car developed for Playstation's Gran Turisimo to be made fully functional, according to Audi.
It also hints at possible plans by Audi to bolster its presence in the supercar ranks with a new performance-based e-tron model that, Ingolstadt insiders suggest, could complement the R8 with pure electric drive.
"With the Audi e-tron Vision Gran Turismo race taxi we are turning electric mobility into a tangible experience for our customers and guests as part of the Formula E races – in the middle of the world's metropolises," says Peter Mertens, head of Audi R&D, adding, "we are also expanding our gathering of valuable experience in extremely demanding conditions".