Citroën's Citroen C4 MPV models have been updated and renamed for 2018, with sales now open and prices starting at £21,125.
That entry price is for the five-seater, which is now called the C4 Spacetourer (and pictured above and below). Its seven-seat sibling, the Grand C4 Spacetourer (pictured bottom), starts at £23,425.
A spokesman told Autocar that the updated pair ditch the Picasso name - which had adorned their predecessors since the C4 MPV was born in 2006 - to align more closely with Citroën's largest people-carrier, the nine-seat Spacetourer.
Along with the new names, the C4 MPVs, which are both built on the PSA Group's EMP2 platform, gain extra safety equipment, including a Safety Pack that adds driver attention alert, speed sign recognition and recommendation, as well as active safety brake technology.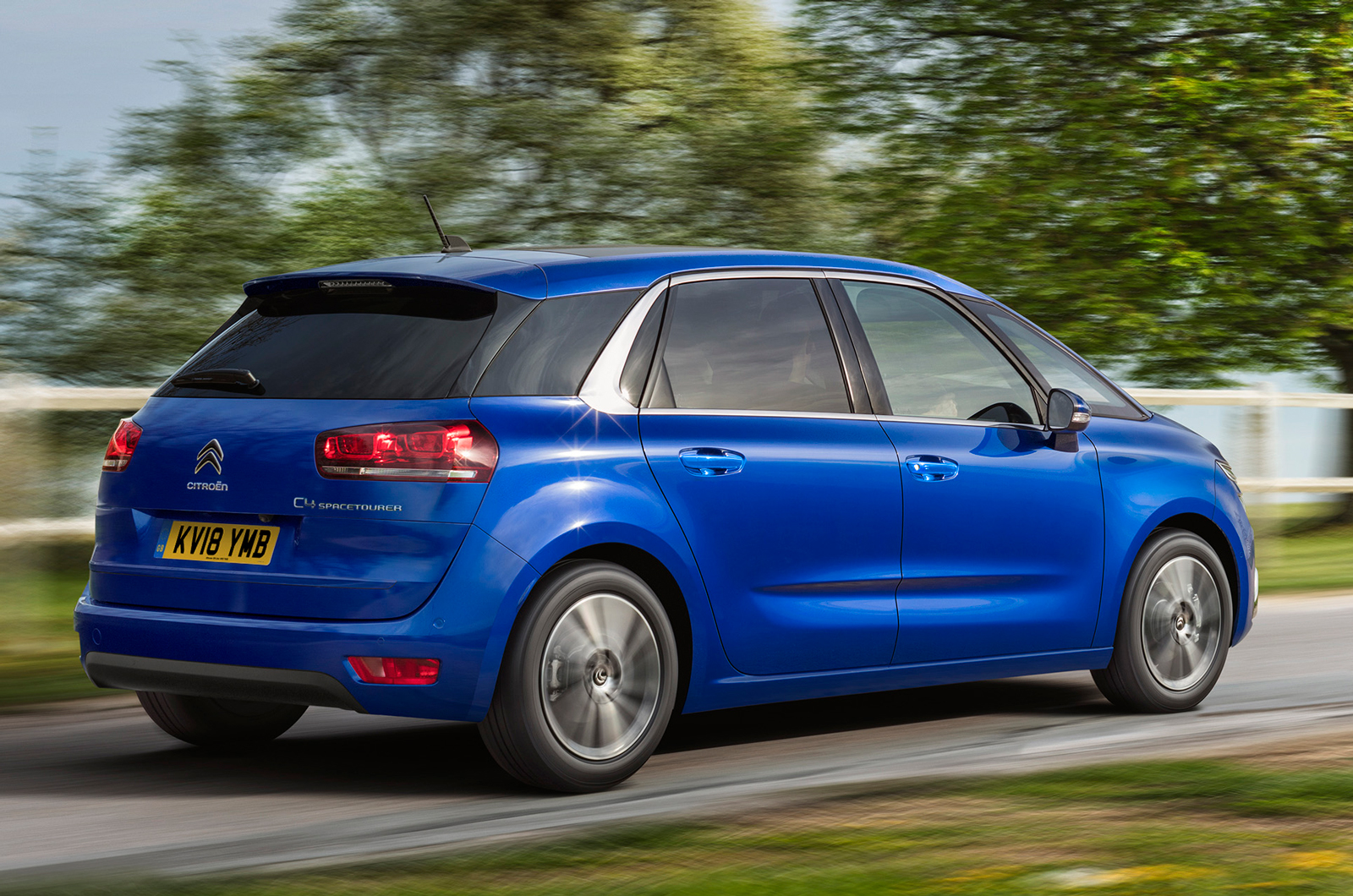 The engine line-up will gain a BlueHDi 160 diesel unit with stop/start technology and will be paired with an eight-speed automatic gearbox. Pricing for cars with that powertrain will start from £27,550 when they arrive in showrooms on 1 June.
That option will overtake the BlueHDi 150 diesel, which comes with a six-speed manual or automatic with the same number of cogs, to be the new top diesel powerplant.
Buyers can also choose from three and four-cylinder turbocharged petrol engines offering up to 163bhp.
The C4 MPV models have bucked industry trends, with sales remaining strong, despite a downturn in demand in the segment. Citroën sold 99,254 C4 Picassos and Grand C4 Picassos in Europe last year, although that's 7013 fewer than in 2016.