BMW has adapted its Spartanburg factory in the US for the production of the new X3 xDrive30e and X5 xDrive45e plug-in hybrid SUVs, which will be sold alongside existing petrol and diesel-powered versions.
The firm has doubled the size of the factory's battery assembly facility in an investment programme it says has cost US$10 million (£8 million).
The two new hybrid models will feature pure electric capability for limited distances, with powertrains that make use of plug-in electric and energy recuperation technology.
No specific powertrain details have yet been revealed, but the X3 xDrive30e reportedly uses the same powertrain as the recently introduced 330e.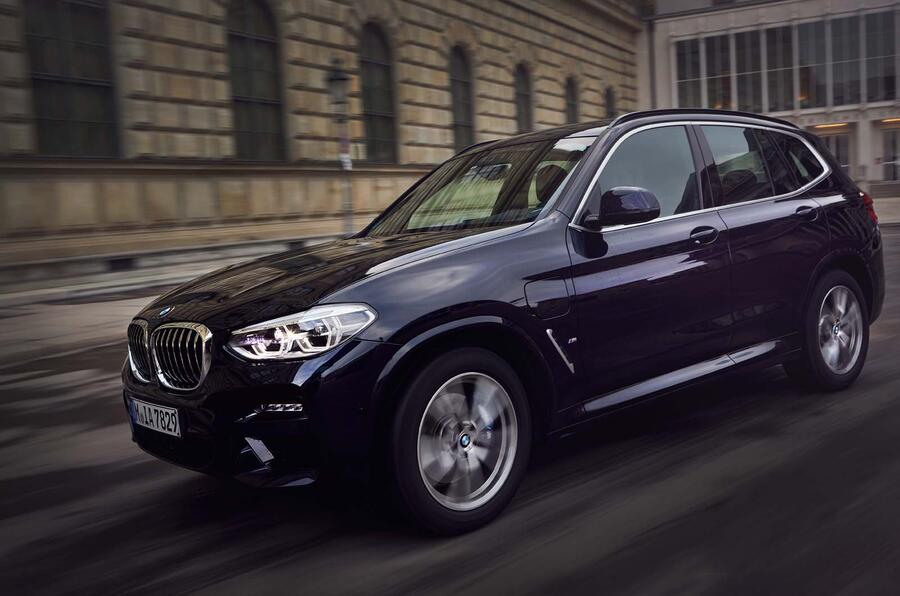 The unit combines a turbocharged 2.0-litre four-cylinder petrol engine developing 181bhp with a gearbox-mounted electric motor delivering 112bhp. Total system output is 288bhp, with peak torque rated at 310lb ft.
A 12.0kWh lithium-ion battery is claimed to provide the 330e with a pure electric range of up to 41 miles. This figure is likely to decrease, given the X3's extra weight.
The larger X5 xDrive45e is set to be powered by BMW's most powerful hybrid powertrain, as found in the new 745e hybrid saloon. It uses a turbocharged 3.0-litre six-cylinder petrol engine with 282bhp and a gearbox-mounted electric motor developing 112bhp for a combined system output of 388bhp and 442lb ft of torque.
This system is mated to the same 12.0kW battery used by the smaller 2.0-litre unit, giving the 745e a claimed electric range of up to 36 miles on the WLTP cycle.
The launch of the X3 xDrive30e and X5 xDrive45e forms part of the German car maker's efforts to meet strict new EU mandated CO2 emission regulations, which call for a fleet average of 95g/km by 2021.