BMW's long-awaited rival to the Audi E-Tron and Mercedes EQC, the electric iNext SUV, has been caught in prototype form giving us a much better look at its exterior design.
The disguised test mule, snapped on the back of a trailer outside one of the brand's German facilities, can be seen to feature styling that's distinctly different from the brand's conventionally-powered SUVs.
It sits lower to the ground and has a more streamlined shape than its size equivalent, the X5, which is conveniently parked above the iNext prototype on the trailer. The less upright design will improve aerodynamic properties, allowing it to a achieve an EV range tipped to be up to 400 miles in top variants.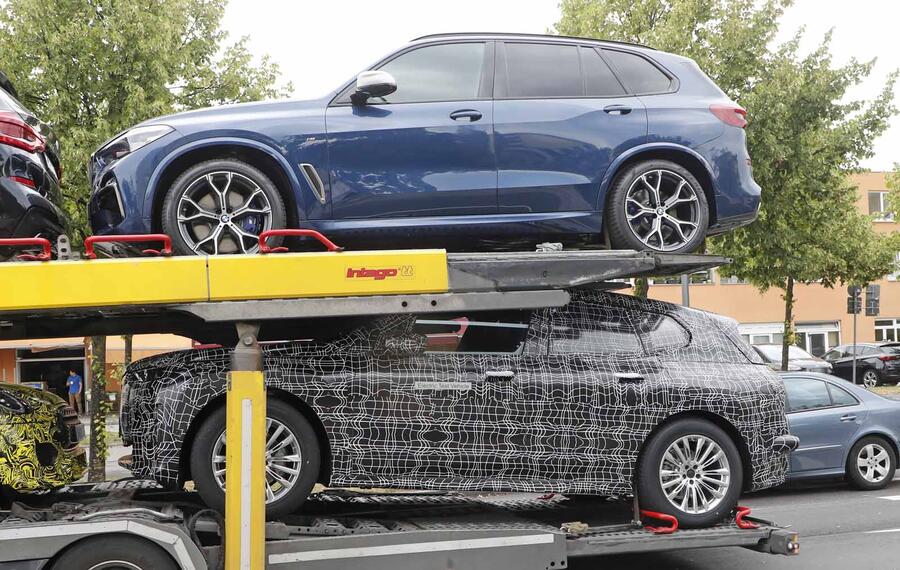 BMW continued the gradual unveiling of the iNext, due in 2021, last week with the reveal of a range of images depicting the advanced model's polygonal-shaped steering wheel. A new interior shot shows that wheel in the prototype, although much of the car's cabin is still covered up.