The bold new BMW iX electric SUV, revealed today in near-production form, will serve as the firm's "technology flagship" when it goes on sale late next year.
The five-seat SUV, which was previewed by the BMW Vision iNext concept, will offer up to 500bhp from two electric motors that drive all four wheels. According to BMW's R&D boss, Frank Weber, it will have a 0-62mph time of less than five seconds and a range of more than 373 miles.
The iX is BMW's second dedicated fully-electric production model after the seven-year-old BMW i3. Weber said the iX nameplate was chosen to signify the new model's position at the top of the electric i line-up and its role in showcasing technology: it uses the new fifth-generation version of BMW's electric drive system, and also offers high levels of autonomous and connected technology. The iX will take on the likes of the Audi E-tron and Mercedes-Benz EQC, as well as offerings from EV-only firms such as the Tesla Model S and Nio ES8.
Weber said that, while broadly similar in size to the BMW X5 externally, the interior of the iX "offers accommodation and load-carrying space comparable to the X7", thanks to the electric platform, which makes extensive use of carbon fibre in its construction.
The iX, developed under the internal codename i20, is a departure from BMW's previously announced plan to base future electric models on the same platforms as its existing petrol, diesel and plug-in hybrid cars. It uses a new aluminium spaceframe that supports an inner carbon fibre reinforced plastic (CFRP) structure, and a body made out of a combination of aluminium, composite plastic and CFRP.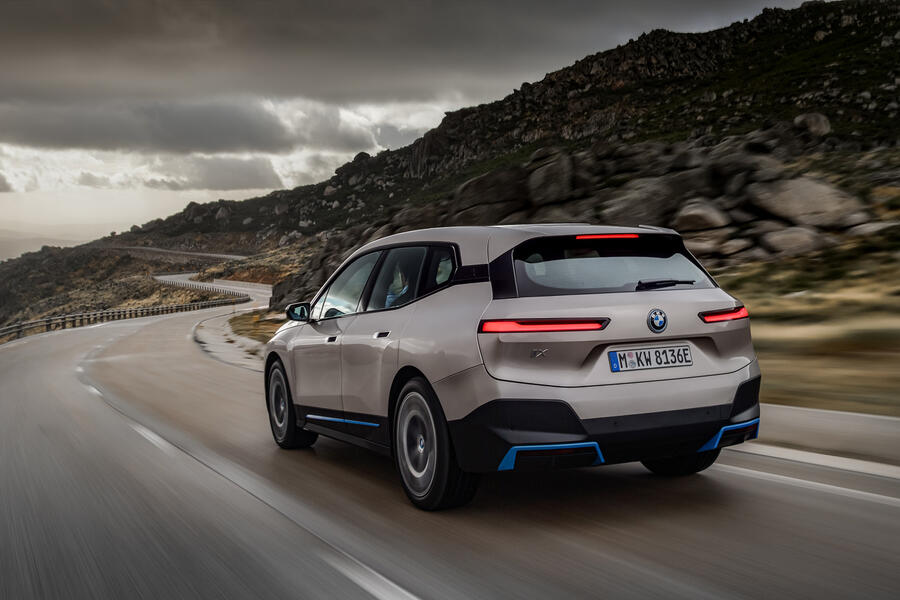 Weber said the platform is described by Weber a "totally new development", though he says it is "highly compatible" with the CLAR platform used for the likes of the BMW 3 Series and X5, suggesting key elements of its engineering will be used by other new BMW i sub-brand models in the future. This shared chassis componentry is key to allowing BMW to produce the iX alongside the 5, 6, 7 and 8 Series at its Dingolfing factory in Germany.