Audi Sport is to resurrect the RS6 saloon as an electric-powered rival to the likes of the recently unveiled BMW i5 M60 saloon and the Mercedes-AMG EQE 53 saloon.
Scheduled for UK introduction in 2025, the new four-door performance model is planned to be sold under the RS6 E-tron name as a sibling to the RS6 Avant E-tron, according to sources at the firm's engineering headquarters in Neckarsulm, Germany.
The impending return of the RS6 saloon to the Audi line-up has been revealed 13 years after the combustion-engined model ceased production in 2010, making way for the more sportingly styled RS7 saloon at the time.
The RS6 E-tron saloon and RS6 E-tron Avant build on the upcoming A6 E-tron saloon and Avant models already confirmed for launch in 2024. Central to their performance is a newly developed electric drivetrain, elements of which have been engineered in partnership with Porsche, which will use the dual-motor system in an upgraded version of the Taycan, also due to be unveiled in 2025.
The two new electric Audi Sport models are claimed to have more performance than the existing combustion-engined RS6 Avant and RS7 saloon, with up to 600bhp and over 738lb ft of torque.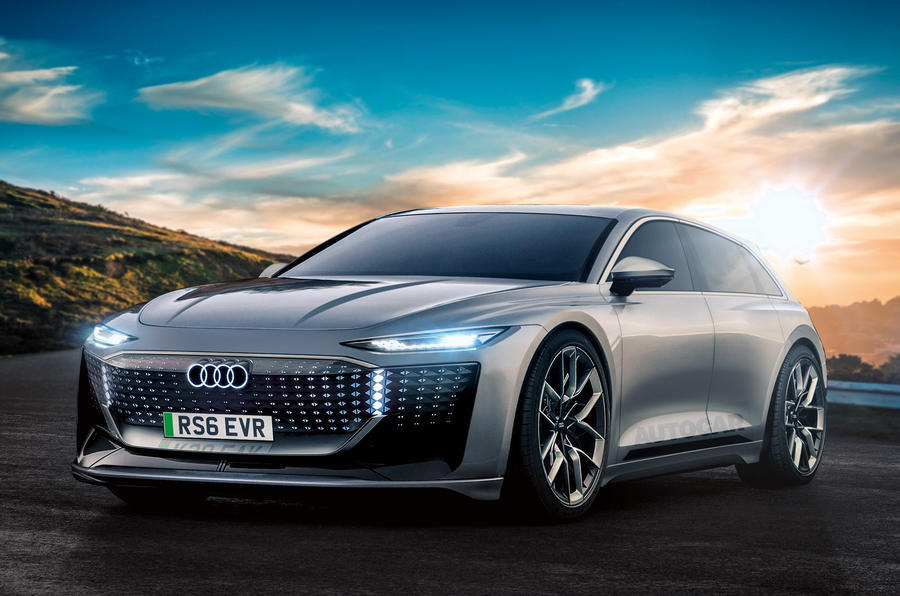 In combination with a two-speed gearbox on each motor and a fully variable electric Quattro four-wheel drive system, the two new performance EVs are shaping up to be the fastest-accelerating saloon and estate combinations yet.
Like their lesser A6 E-tron saloon and Avant siblings, the new RS6 E-tron saloon and Avant are based on the Premium Platform Electric (PPE) structure developed in an engineering partnership between Audi and Porsche. It supports an 800V electric architecture as well as a silicon-carbide inverter.
Other upcoming new models based on the PPE platform include the Audi Q6 E-tron SUV and Q6 E-tron Sportback as well as the Porsche Macan Electric.
The A6 E-tron concept revealed in 2021 provides clues to the dimensions of the upcoming RS6 E-tron saloon. With a length of 4960mm, width of 1960mm and height of 1440mm, it is 9mm longer, 74mm wider and 18mm taller than today's fifth-generation A6 saloon.