Aston Martin posted a profit of £87 million in 2017 - £250 million more than the £163 million loss the brand achieved in 2016.
This was driven by a 58% upswing in global sales compared with 2016, with 5117 cars finding homes across the year. £876 million in revenue was raised - 48% up on 2016.
The sales are the highest Aston Martin has achieved since 2008 - three years into Vantage sales and four years into DB9 sales. Previously talking to Autocar, brand CEO Andy Palmer (pictured below) described the year's greatest challenge as its expansion to over 5000 cars from 3600 annually.
2018 Aston Martin Vantage revealed
Aston Martin's performance in the fourth quarter of 2017 was its best in the brand's 104-year history, with a £64.8 million pre-tax profit contributing strongly to the full-year total.
2018 started less strongly for sales, however, with 100 deliveries almost cutting the previous January's 189 deliveries. The introduction of the new Vantage, with the phasing out of the Vantage likely contributing to the 48% dip. When first deliveries of the Vantage kick off in June, these are expected to climb to new heights.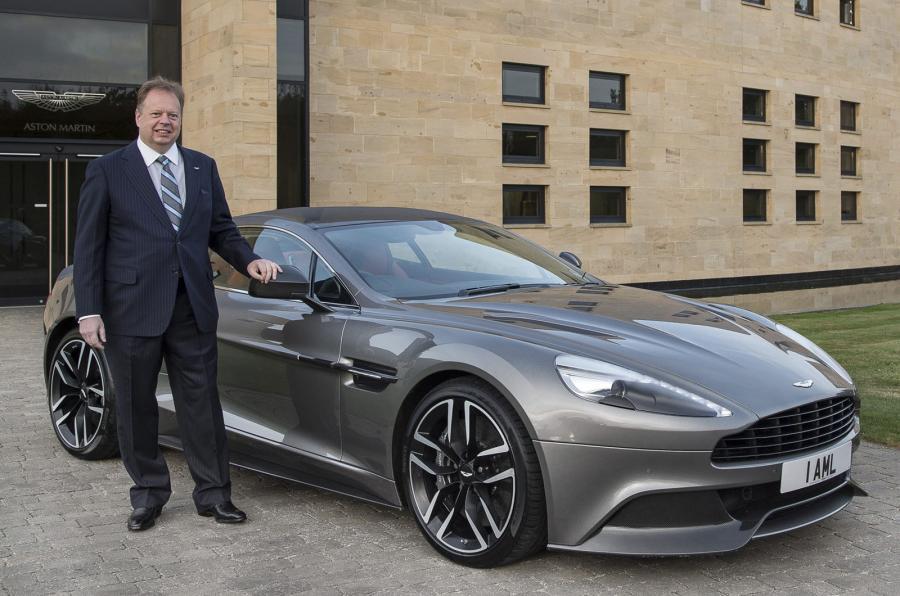 A weak pound in 2017 compared with 2016 will have had a small effect on profits - on average, the pound was around 5% weaker against the dollar in 2017 than 2016. "Our revenue growth was stronger than our wholesale volume growth and hence that drove an improvement in our average selling price. We saw an exchange rate benefit from the weaker pound from markets such as the US over the year, since we follow a market-based pricing model for our regional markets," said an Aston Martin spokesman.
Despite this, brand boss Andy Palmer predicts that larger challenges lie in keeping the low-volume car industry buoyant: "These challenges we face are something we haven't seen before. The challenge to provide something very different for the future is huge. That makes our industry an amazingly exciting place to be. Bring it on."