Porsche is developing a fully electric 718 Boxster and 718 Cayman that will be launched by 2022 – and is considering offering them alongside mild-hybrid and plug-in hybrid versions of the current cars. 
The next generations of the two-door roadster and coupé sports cars have for some time been thought to be among a range of future pure-electric models set to be spearheaded by the upcoming four-door Taycan and the Taycan Sports Turismo. However, Porsche chairman Oliver Blume has indicated that hybrid powertrains are also being considered. 
"We have prototypes of the 718 running in electric now, and a hybrid prototype is being built," he said. "If you look to the next generation of those cars it is possible, although it is not yet clear whether it would be plug-in hybrid or hybrid." 
The decision to pursue both hybrid and plug-in hybrid versions of the 718 Boxster and Cayman alongside the forthcoming electric models is understood to have been taken after an internal engineering study revealed that lithium ion battery technology is not yet sufficiently advanced to enable pure-electric versions to offer more than 186 miles of range without significant changes to the existing mid-engine platform architecture. 
Porsche is now pursuing a plan that could see pure-electric Boxster and Cayman variants using the company's new PPE architecture offered alongside updated versions of today's models featuring hybrid and plug-in hybrid drivetrains. 
The plan would mirror the move taken by Porsche with the next-generation Macan, which will continue to be produced on its existing MLB platform with new hybrid drivetrains while offering the choice of a pure-electric variant based on the PPE architecture.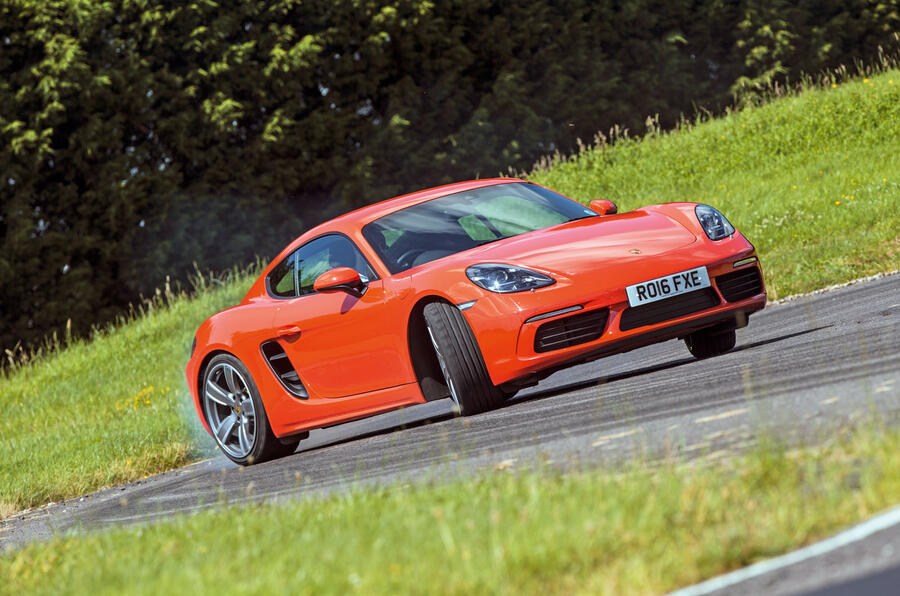 Speaking about Porsche's plan for the second-generation Macan, Blume said: "For at least two to three years we will have both. At that point, we can decide whether to upgrade the combustion engines to the new Euro 7 standard or go full electric. The pace that countries are changing is different – China wants electric now, Russia is in less of a hurry, for instance." 
The new mild-hybrid and plug-in hybrid drivetrains intended for the 718 models are developments of those already engineered for the larger 911, according to sources. The electrification measures are among changes designed to allow Porsche's existing combustion engines to meet the upcoming EU7 emissions standards.