Mercedes-Benz will launch its next-generation CLA liftback in 2019 with a sharper look and all-new cabin infotainment.
Captured on camera winter testing in the Arctic Circle, the future model will receive slimmer headlights and more angular taillights to give it an overall sleeker look.
The car, built on Mercedes's New Generation Compact Cars (NGCC) structure, which is shared with the next A-Class, will grow in size to offer more interior room. A Shooting Brake variant is also expected to be produced, although this will likely arrive at a later date.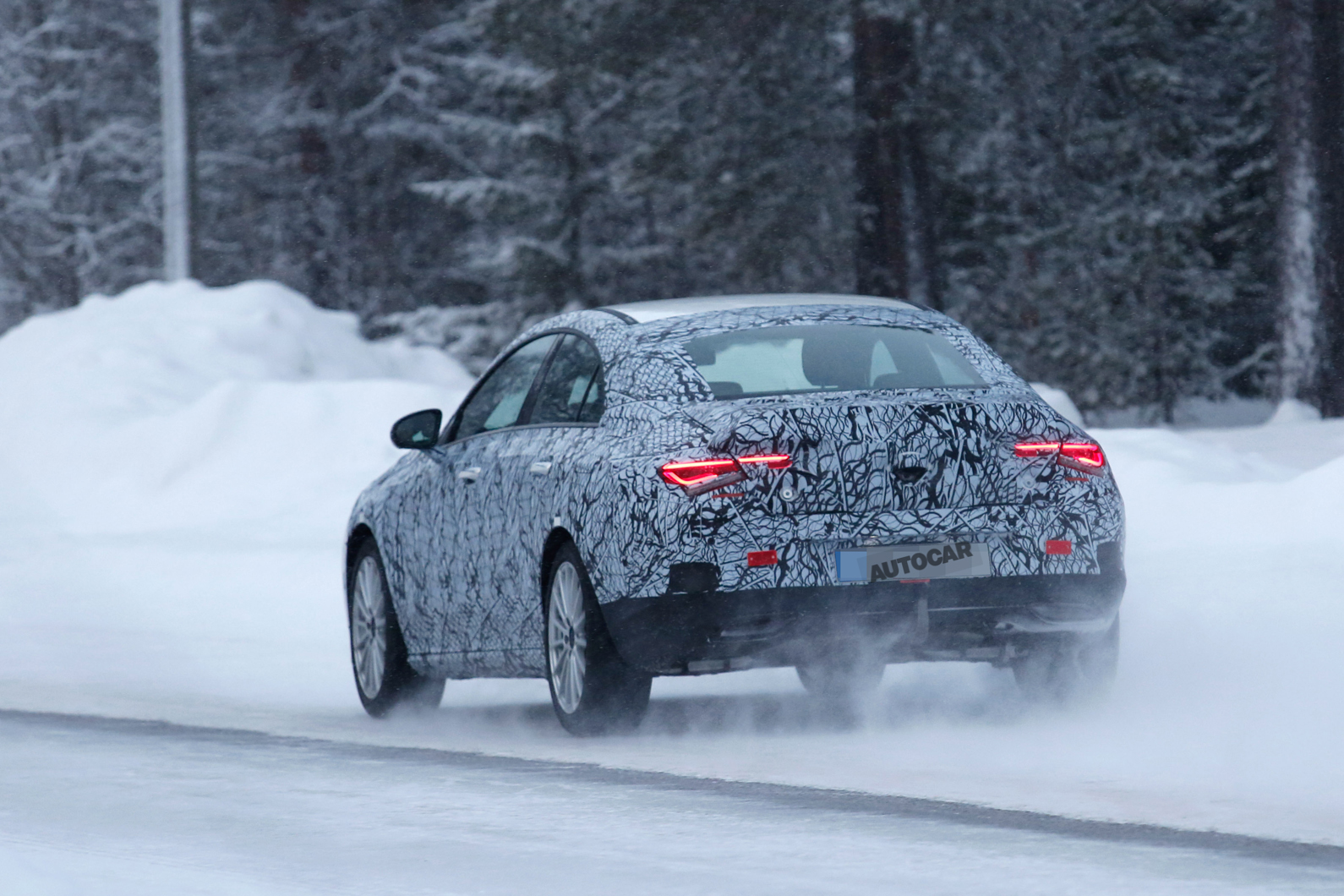 This will make it similar in size to the first A-Class saloon, which is due to arrive before the next CLA towards the end of 2018. A Mercedes spokesman suggested to Autocar that the CLA's more sporting appearance and handling would ensure it attracts a different buyer.
The spokesman cited the success of the CLS and E-Class models as evidence for this trend. They said that those larger cars share a similar relationship to the CLA and A-Class saloon, slotting into different segments despite some similarities in size and form.