Mercedes-Benz will launch its next-generation CLA liftback in 2019 with a sharper look and all-new cabin infotainment.
Captured on camera winter testing in the Arctic Circle, the future model will receive slimmer headlights and more angular taillights to give it an overall sleeker look.
The car, built on Mercedes's New Generation Compact Cars (NGCC) structure, which is shared with the next A-Class, will grow in size to offer more interior room. A Shooting Brake variant is also expected to be produced, although this will likely arrive at a later date.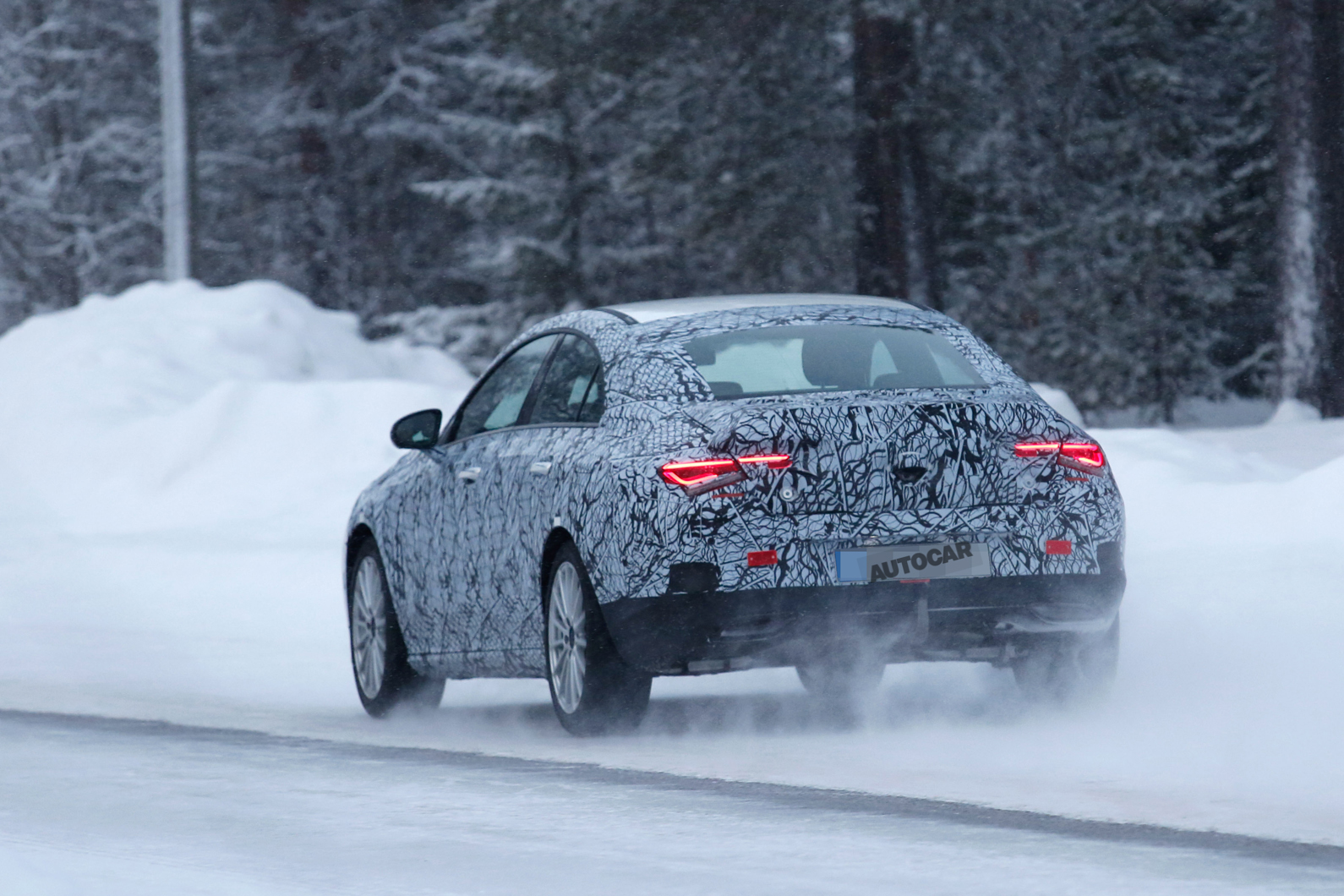 This will make it similar in size to the first A-Class saloon, which is due to arrive before the next CLA towards the end of 2018. A Mercedes spokesman suggested to Autocar that the CLA's more sporting appearance and handling would ensure it attracts a different buyer.
The spokesman cited the success of the CLS and E-Class models as evidence for this trend. They said that those larger cars share a similar relationship to the CLA and A-Class saloon, slotting into different segments despite some similarities in size and form.
The next CLA will cherrypick powertrains from the future A-Class range. Like the current model, it will come with turbocharged four-cylinder petrol and diesel engines, producing from around 120bhp to 230bhp, while the range-topping AMG CLA 45 is expected to have more than 400bhp.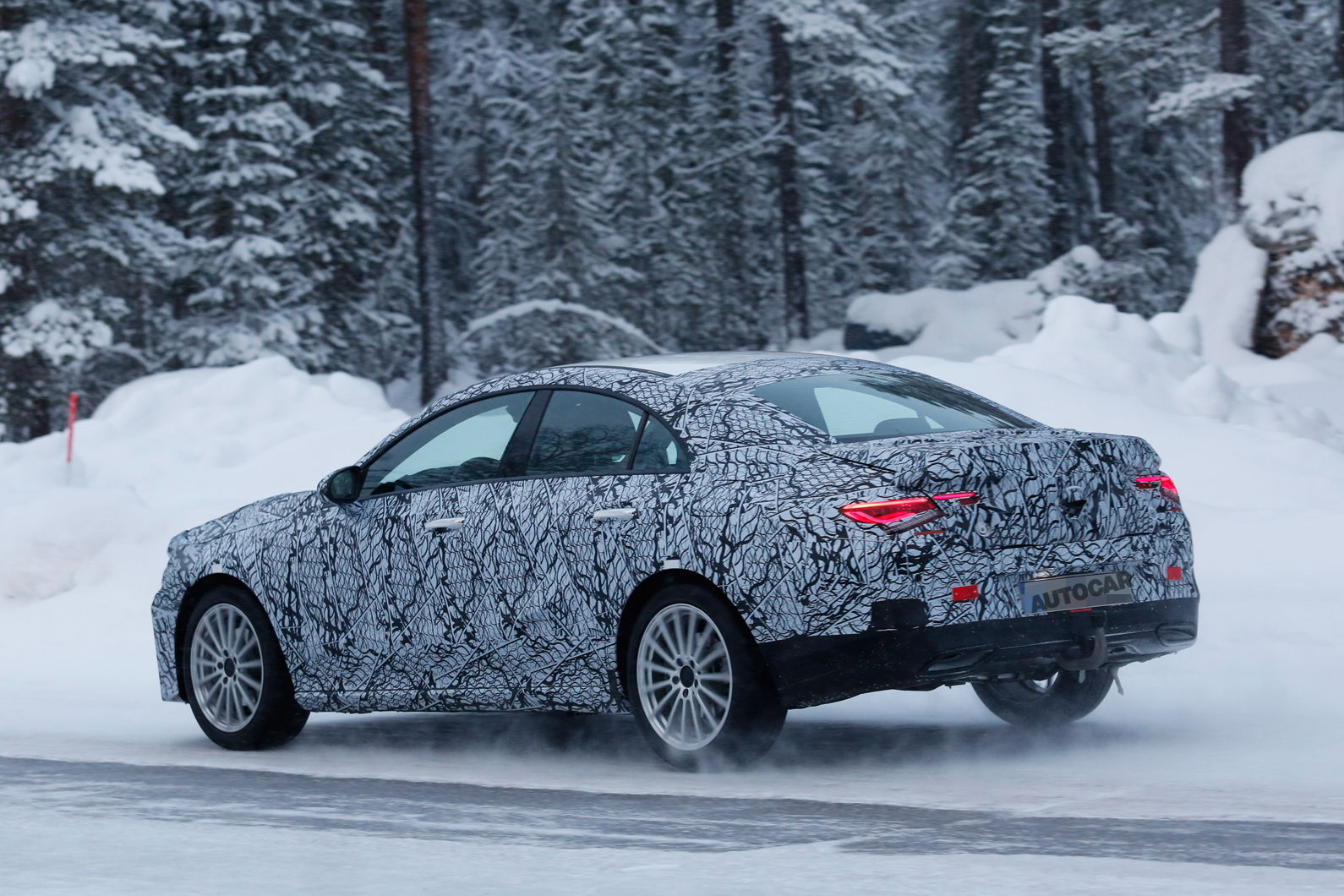 The next A-Class's hybrid powertrain could also be offered with the CLA. The electrified system will use a 48-volt electric system for mild-hybrid properties, enhancing torque during full throttle running.
Inside, Mercedes will introduce a new touch-operated infotainment system, using the brand's sixth-generation Comand system. It will place a more cleanly integrated screen into the dashtop and come available with a digital instrument cluster.
The CLA models sold just under 10,000 units in Britain last year. The next-generation car is expected to be a lower-volume seller than the A-Class. The current A-Class hatch sold 43,714 units in 2017.