The 2018 Volvo XC40 has been spotted testing on UK roads ahead of its anticipated 2018 market launch.
Despite the heavy camouflaging, we know the car, which has also been seen in continental Europe, will use a design influenced by the 2016 Concept 40.1 and introduce a new 1.5-litre three-cylinder petrol engine when it's launched in 2018.
Volvo XC40 review
As shown by the spotted development vehicles, the upcoming rival to the Audi Q3, BMW X1 and Mercedes-Benz GLA has an angled tailgate and butch nose design like Volvo's 2016 concept, suggesting the production model will also inherit the new light designs of that car.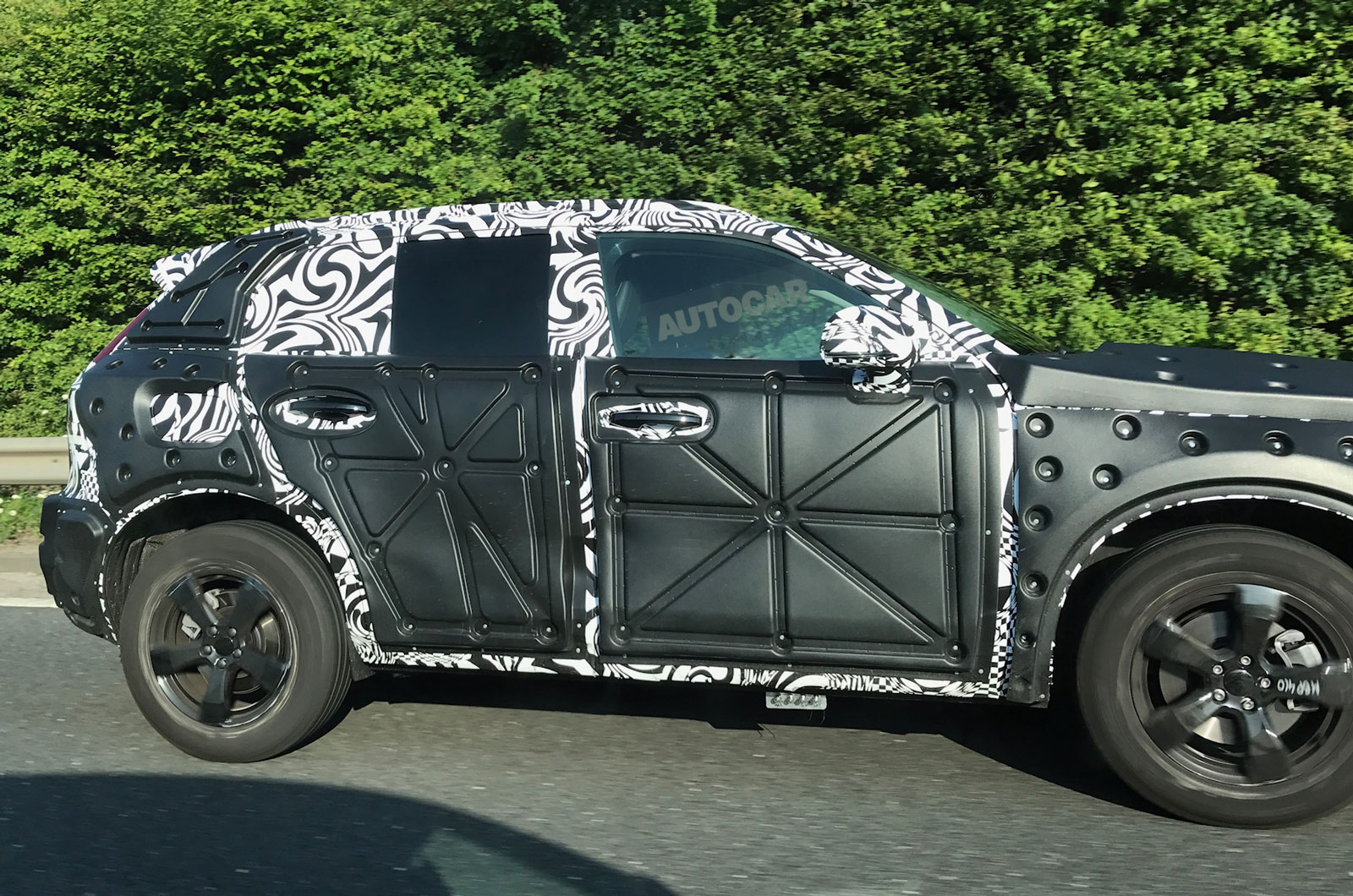 Volvo's engineers have fitted a large section of camouflage in front of the recently spotted XC40's C-pillars, hinting at an unconventional window line, likely resembling the angled one that was seen on the concept.
Speaking to Autocar earlier this spring at the launch of the London Taxi Company's (LTC) new electric taxi - which Volvo has helped develop - Volvo CEO HÃ¥kan Samuelsson hinted that a new three-pot engine would be introduced to the range via the XC40 by stating that it's destined for an upcoming CMA-based model (which the XC40 is).
The engine is derived from Volvo's existing four-cylinder 2.0-litre unit, and will be joined by both diesel and petrol engines, with and without turbocharging, in the XC40 line-up.