The quickest Renault Mégane RS yet has been leaked onto the internet again ahead of its official reveal - but this time it's pictures of the engine and interior.
Click here for our 2018 Megane RS review
2017 Megane Renault Sport revealed 
Posted onto Ferdfanpage's Facebook page, they show the car's new engine - believed to be a turbocharged 1.8-litre four-cylinder petrol unit with close to 300bhp - as well as its sports seats and touchscreen infotainment.
The images follow an earlier leak of the car completely undisguised and official patent images, which all show the same design.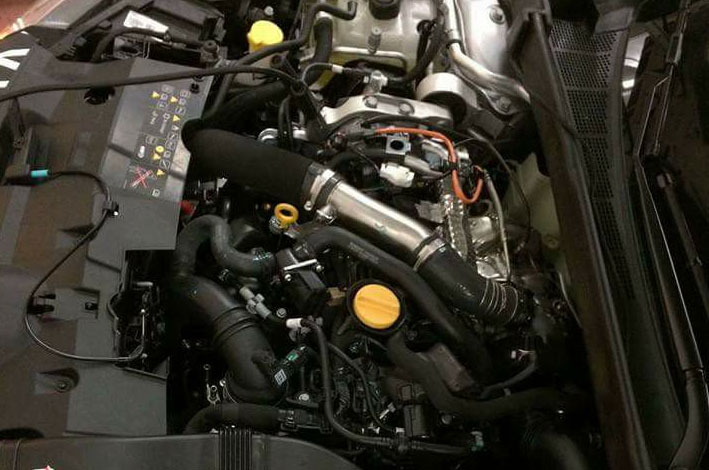 The images show that the upcoming hot hatch will only look slightly more aggressive than the regular Mégane range, which comes as no surprise, following comments made to Autocar by brand design boss Stéphane Janin earlier this year.