The quickest Renault Mégane RS yet has been leaked onto the internet again ahead of its official reveal - but this time it's pictures of the engine and interior.
Click here for our 2018 Megane RS review
The images show that the upcoming hot hatch will only look slightly more aggressive than the regular Mégane range, which comes as no surprise, following comments made to Autocar by brand design boss Stéphane Janin earlier this year.
"Our brand is not about aggressivity," he said. "We try to have a powerful product but rather simple with sensual shapes. That's what we tried to make with the next RS, which is actually harder than going aggressive, I think. To find the right balance is harder but I think we have done it."
When it launches later this year, the next Mégane RS will come with a choice of two chassis settings and four-wheel steering. The standard model will use a Sport chassis, which will be a softer, more road biased set-up. But buyers will be able to opt for a harder Cup chassis, which will be catered towards track use.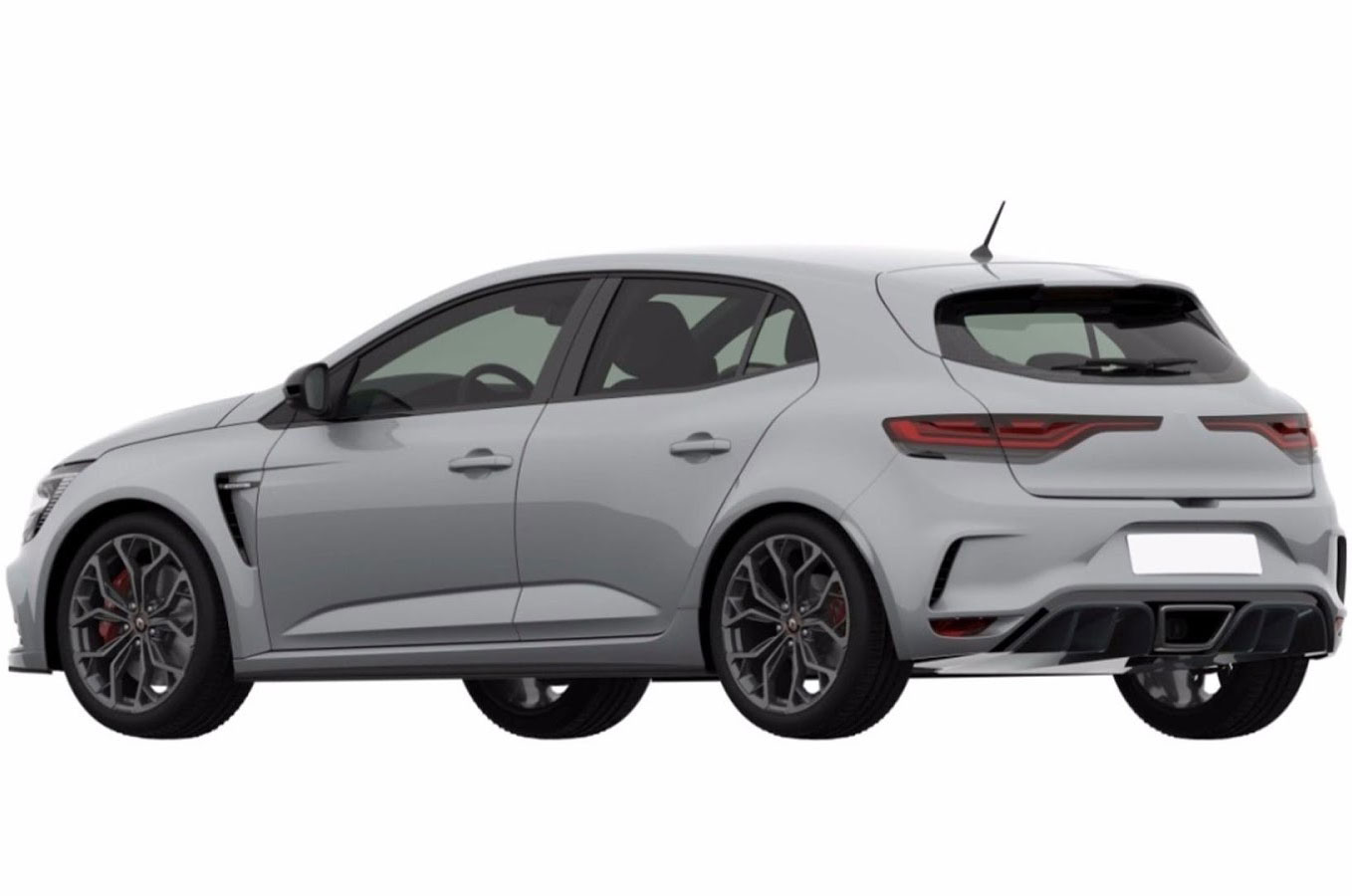 Four-wheel steering will be fitted as standard, boosting agility and stability. The so-called 4Control system will be controlled by an electromagnetic actuator mounted on the rear axle.
Renault will also offer a six-speed EDC double clutch transmission or manual gearbox. While European markets are expected to prefer the manual, markets in Asia will likely have more demand for EDCs.
The car will be the most potent Mégane produced yet, using an engine shared with the upcoming Alpine A110.
The hottest version of the outgoing Mégane RS, the 275 Cup S, reaches 62mph from rest in 5.8sec. Expect the regular version of the next hot Mégane to run close to that time, ranking it close to the Honda Civic Type R, which takes 5.7sec, and not far behind the four-wheel-drive Audi S3, which needs 5.2sec. Following harder versions of the Mégane could eventually close that gap.