Hot hatch lovers of a certain age have the Peugeot 205 GTi to go misty-eyed over, but what if you aren't pondering retirement?
Say hello to the younger petrolhead's must-have: the Renault Sport Clio 172 and 182.
See Renault Sport Clio for sale on PistonHeads
At launch in 2000, the 172 cost around £16,000, with the result that good runners with history are seriously cheap today. In fact, we came across one for £990 at a dealer, with the 'sold as seen' car described as having lots of history and a new timing belt and water pump. The downside? The MOT had expired.
Never mind, because just £500 more gets you a 172 with a full MOT, full history and the crucial cambelt and dephaser pulley jobs ticked.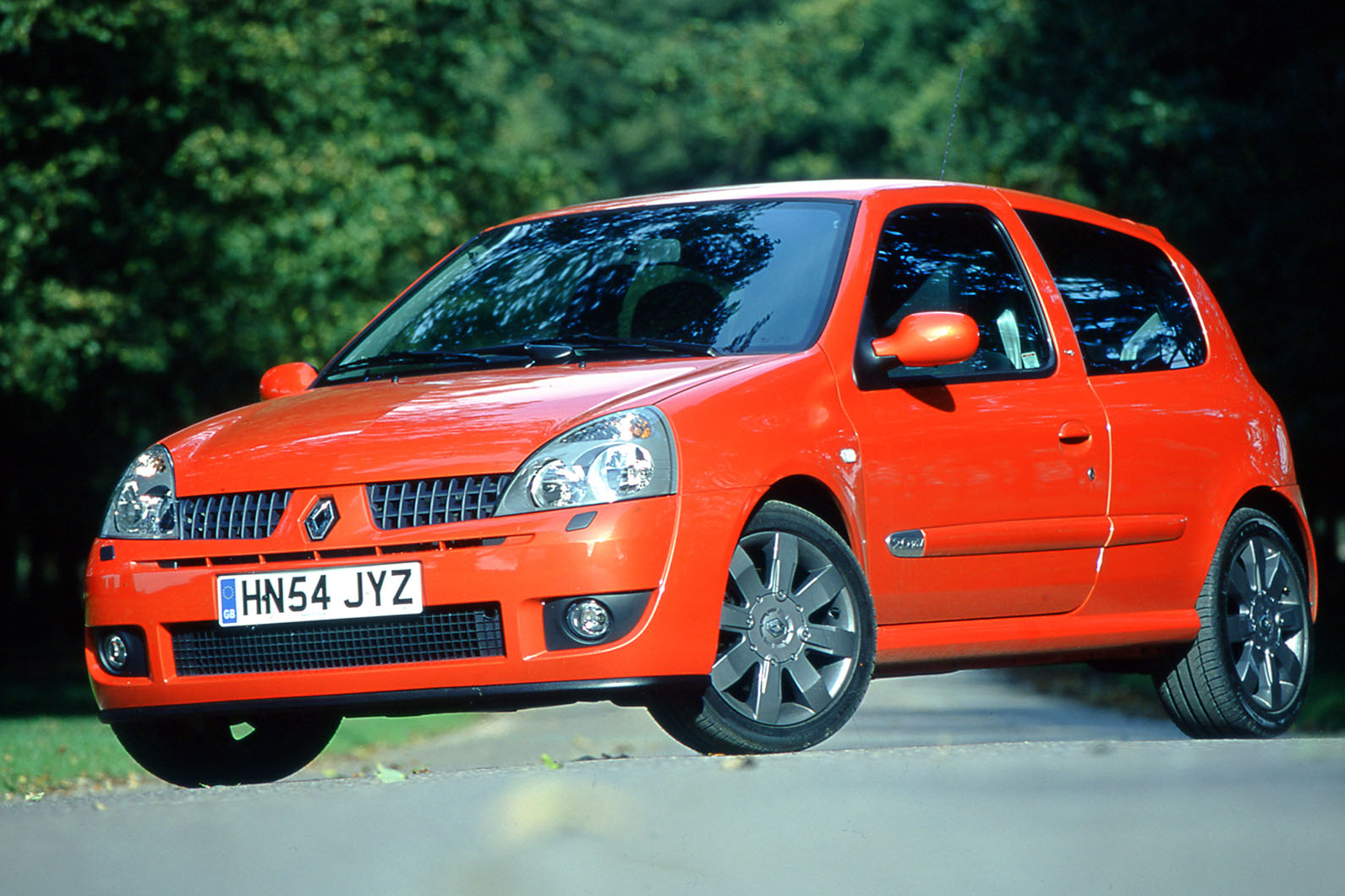 The 172 Phase 1 was born in the long shadow of the legendary Clio Williams, so expectations were high. It didn't disappoint, thanks to a chassis honed by Renault Sport and a 2.0-litre engine with variable valve timing and 168bhp. A bodykit and 15in OZ alloys distinguished it from lesser Clios, while inside there were half-leather/Alcantara sports seats and air-con. It weighed just 1035kg and was good for 0-62mph in 7.2sec.
The Phase 2 version arrived in 2001 with restyled bumpers, xenon headlights, 16in alloys, redesigned sports seats and automatic, rather than manual, air-con.
A stripped-out version, called the 172Cup, weighing 1021kg and with a 0-62mph time of 6.7sec, landed in July 2002. Look for the lowered stance (it has stiffer suspension) and a restyled front splitter and rear spoiler. The air-con and anti-lock brakes were deleted.
Then in 2004 the 172 gave way to the 178bhp 182, and the extra power shaved a couple of tenths off the standard 172's 0-62mph time (although the latter actually feels gutsier to drive).