Renault is vying to bring the hot hatch crown back to its performance arm with the new Mégane Renault Sport, which made its public debut ahead of the Monaco Grand Prix.
Click here for our 2018 Megane RS review
The camouflaged model was driven by Renault F1 driver Nico Hülkenburg (see video at bottom) on the famous street circuit, providing a first glimpse of its design and performance ahead of the car's official reveal in September at the Frankfurt motor show.
Unlike its lairy-looking rival, the Honda Civic Type R, the hot Mégane's exterior design is rather subtle. Brand design boss Stéphane Janin told Autocar that this was because he believed Renault Sport's next model would be better off flaunting its performance with raw pace rather than dominating bodywork.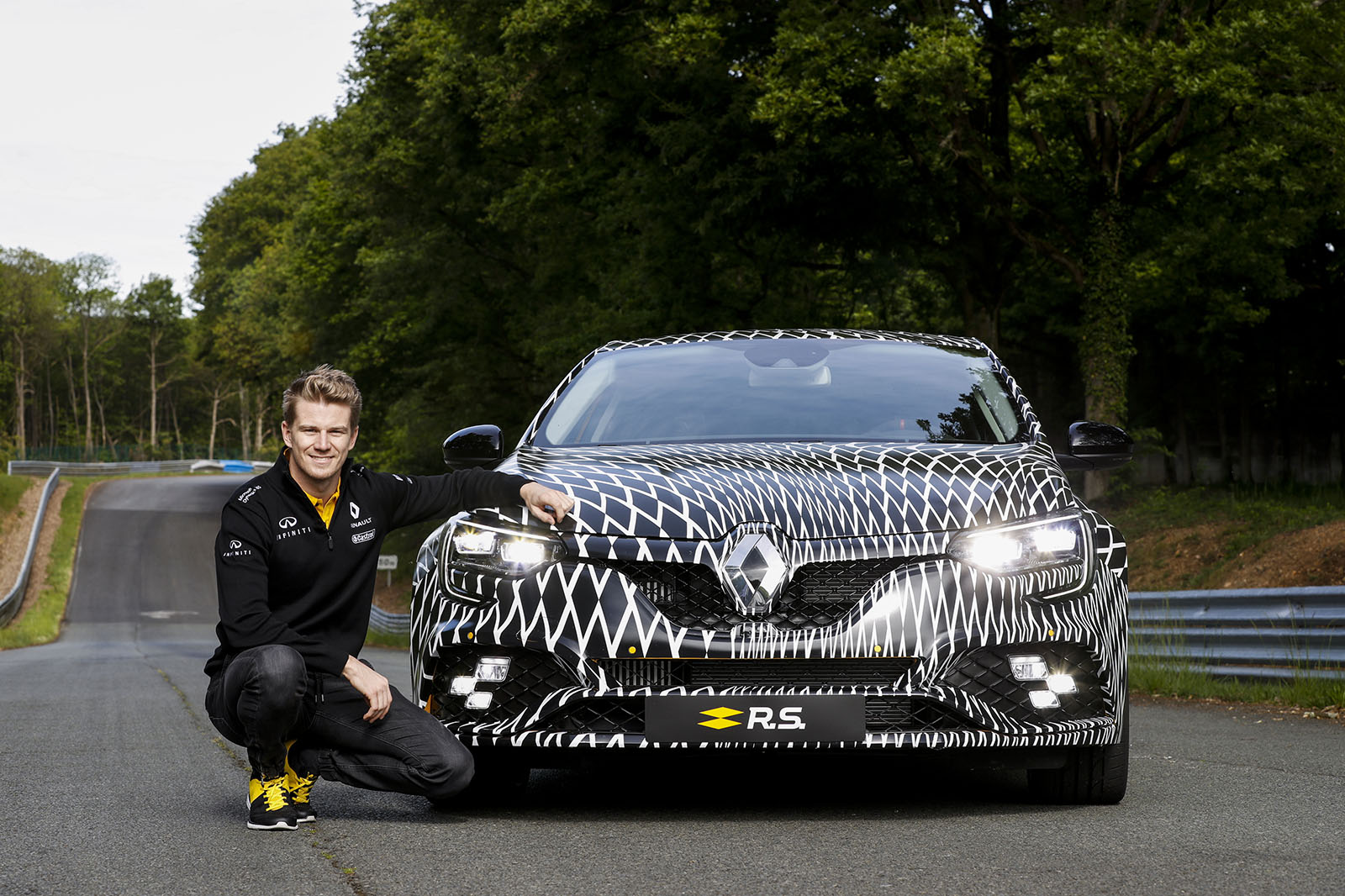 "Our brand is not about aggressivity," he said. "We try to have a powerful product but rather simple with sensual shapes. That's what we tried to make with the next RS, which is actually harder than going aggressively, I think. To find the right balance is harder but I think we have done it."
Renault has refrained from releasing information on what will power the new model, but sources expect that the turbocharged 1.8-litre four-cylinder engine of the Alpine A110 to be used instead of an updated version of the previous Mégane's 2.0-litre unit, due to its lower CO2 emissions.
The new 1.8 produces 249bhp and 236lb ft of torque in the Alpine, but power is predicted to be more than 300bhp in the Renault Sport hot hatch, in order to give the car a fighting chance against rivals like the 306bhp Civic Type R. This would make the new car at least 29bhp more potent than the most powerful version of its predecessor, the 275 Cup S.
The engine will drive the car's front wheels through a six-speed manual gearbox or, for the first time in a Renault Sport Mégane, an optional six-speed EDC dual-clutch automatic gearbox. While European markets are expected to prefer the manual, markets in Asia are predicted to have more demand for EDCs.