The new Vauxhall Insignia Grand Sport hatchback is on display at the Geneva motor show, and reveals Vauxhall's plan to steal sales from executive saloons such as the BMW 3 Series and Mercedes-Benz C-Class.
The Insignia Grand Sport is a new name for this second-generation Insignia, which is scheduled for UK deliveries in June. The new range will be crowned by a 247bhp turbocharged 2.0-litre petrol version with all-wheel drive.
The five-seat, five-door Insignia Grand Sport is based on an all-new and modular General Motors platform called Epsilon 2 (or E2 for short) that allows the car to be up to 175kg lighter than the model it replaces, despite a marginal increase in size. The base model weighs around 1400kg.
The Insignia Grand Sport also brings with it a new look, inspired by the well-received Monza concept car of 2013, which will be ushered in across the rest of the Vauxhall range in due course.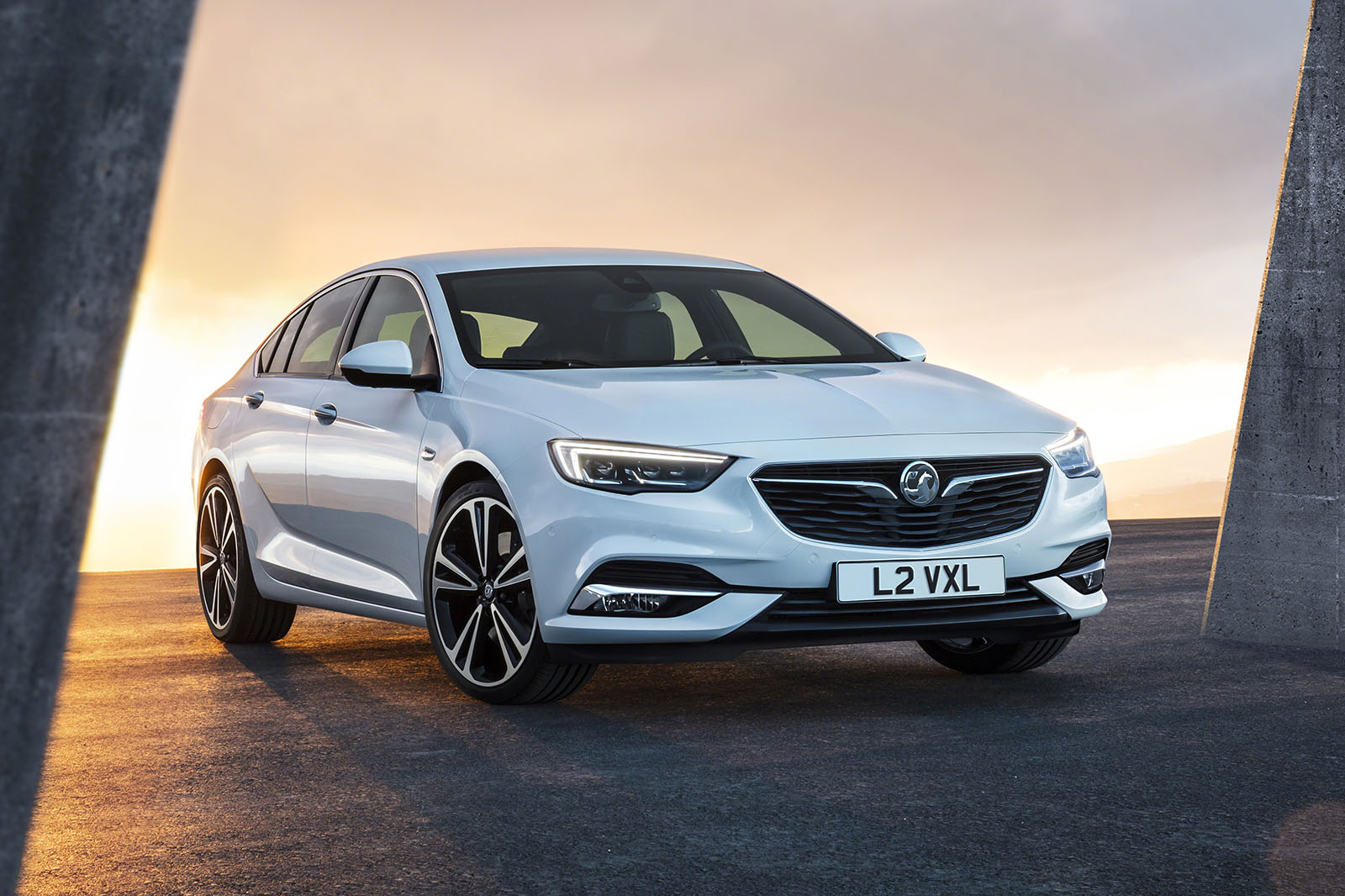 It's this new look, reduced weight and a higher-quality and more spacious interior with boosted connectivity and infotainment options that, Vauxhall hopes, will make the car a credible alternative in the eyes of buyers who might otherwise go for a 3 Series, Mercedes-Benz C-Class or Audi A4, as well as traditional rivals such as the Ford Mondeo and Skoda Superb. Vauxhall also hopes these same attributes will allow the car to have the same impact as the bold original, which went on sale in 2008.
The interior has been made more spacious than the original Insignia's, with rear interior space to match that of an Audi A6 or Volvo V90. The new Insignia has connectivity options including Apple CarPlay and Android Auto smartphone mirroring, a wi-fi hotspot to connect up to seven devices, wireless charging for smartphones and an enhanced version of Vauxhall's OnStar assistance service.
The perceived quality of the materials inside is now better, including on the new dashboard layout, which Vauxhall saw as a key area to improve the car. The driving position has been lowered by 30mm and the front seats can be had with functions including massages. The outer two rear seats can also be equipped with heaters.