The Vauxhall Insignia Grand Sport will sit above two other all-new Insignia models in the brand's 2017 line-up as one of five new models to be launched.
The 2017 Vauxhall Insignia Grand Sport has been revealed
The Grand Sport hatchback will be joined by two estate models, the Insignia Sport Tourer and a more rugged Country Tourer that'll come with four-wheel-drive as standard. Autocar sampled a development version of that car's system earlier this year.
We'e also driven a prototype version of the 2017 Insignia Grand Sport, and early impressions suggest the new name will be accompanied by a more eager chassis set-up. The car won't make its official debut until this December, however.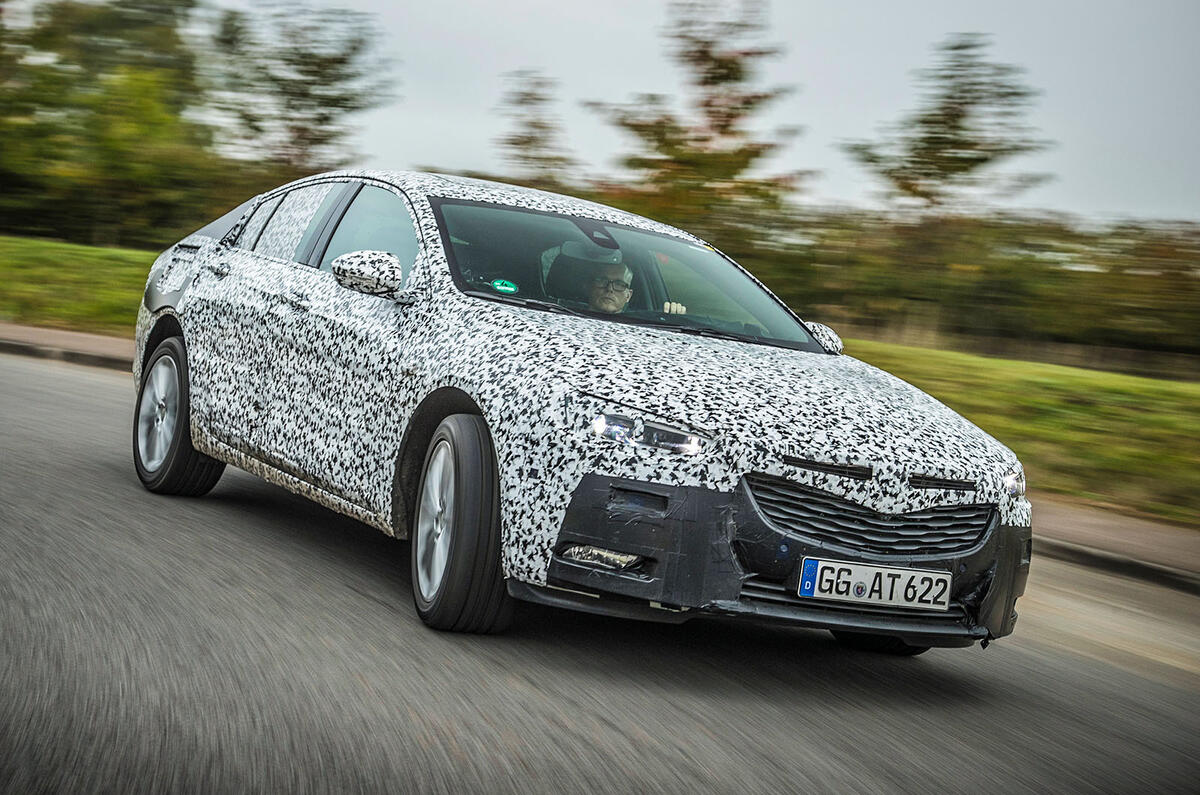 Design
The new Insignia will be larger, lighter and more efficient than the current model; the biggest changes are a small elongation of the wheelbase and the shedding of around 150kg.