Vauxhall's next Insignia VXR will feature the same agility-improving torque vectoring technology as the Ford Focus RS when it arrives late next year.
The technical specifications of the 2017 sports saloon won't be revealed for several more months, but GKN, the company that made the Focus RS's all-wheel drive system, has been developing a current-generation VXR with its so-called Twinster module on the back axle. That suggests this drive technology is headed to Vauxhall's upcoming all-wheel-drive car.
The 2017 Vauxhall Insignia Grand Sport has been revealed - check it out here
We've driven the next-generation Insignia. Click here to read the review.
If rumours are right and GKN's Twinster makes it onto the production VXR, it would enable full torque vectoring at the rear. Drive to the front wheels will be controlled using a more conventional electronic differential lock, which imitates a mechanical diff by braking wheels experiencing slip.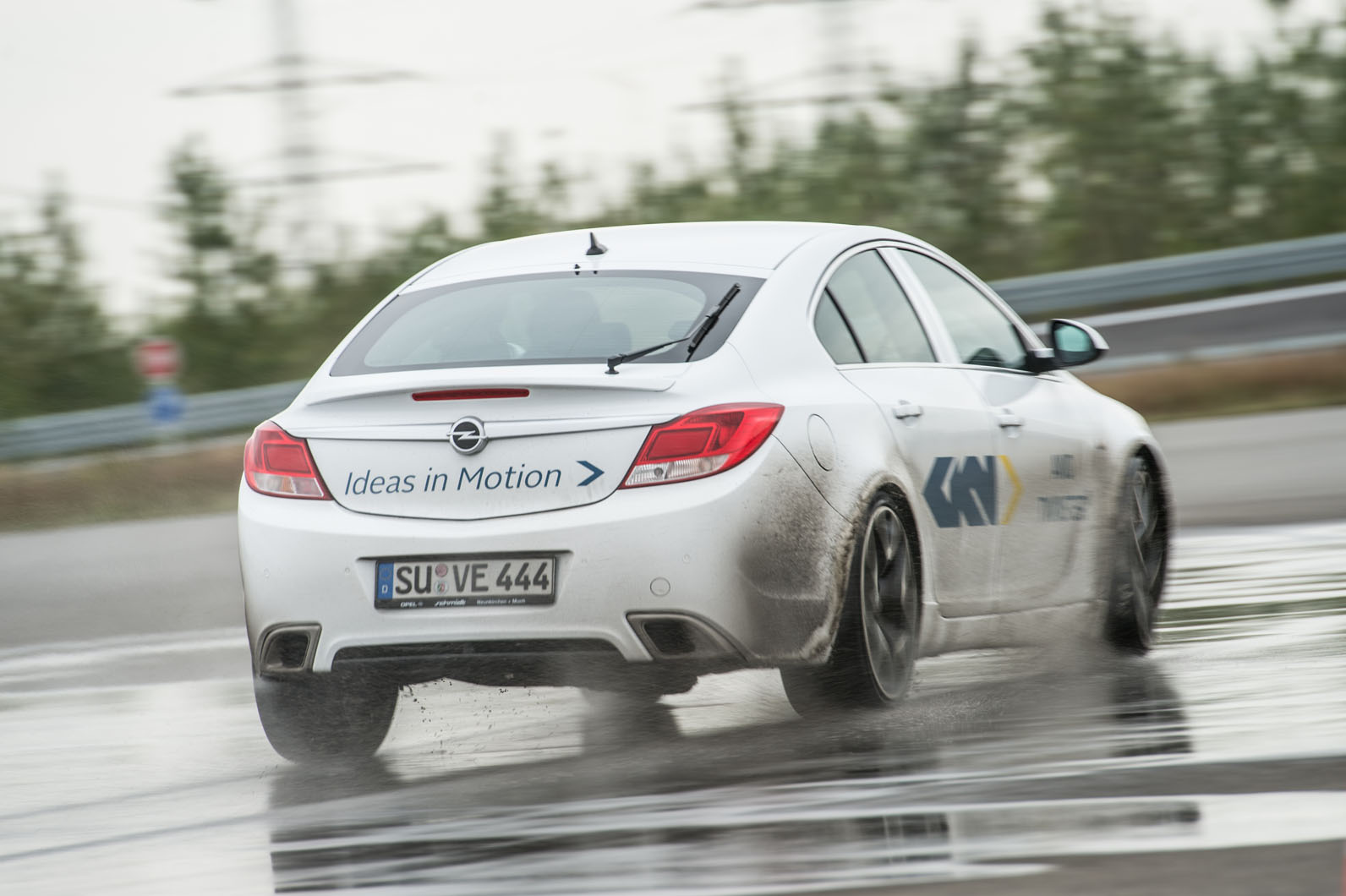 Autocar sampled GKN's prototype at the Aldenhoven test centre in Germany. Initial impressions on the handling track confirmed the Twinster system improves throttle adjustability by increasing yaw angle under heavy mid-corner acceleration, but the car's less active front drive system meant it still naturally pushed into slight understeer.
However, the next Insignia VXR will be much lighter than the 1825kg outgoing model — sources suggest a saving of 200kg — so there's a strong chance this understeer can be dialled out.
GKN: Future electric driveline tech will create super agile EVs
used Vauxhall Insignia VXR 2009-2017 cars for sale
Vauxhall Insignia 1.6 CDTi SRi Nav Auto Euro 6 5dr
Vauxhall Insignia 2.0 Turbo D BlueInjection SRi Nav Grand Sport Euro 6 (s/s) 5dr
Vauxhall Insignia 1.6 CDTi SRi VX Line Nav Euro 6 (s/s) 5dr
Vauxhall Insignia 2.0 CDTi Elite Nav Auto Euro 5 5dr
Vauxhall Insignia 2.0 CDTi EcoFLEX Elite Sports Tourer Euro 5 (s/s) 5dr
Vauxhall Insignia 1.4i Turbo Limited Edition Euro 6 (s/s) 5dr
Vauxhall Insignia 1.8 16V SRi Nav Euro 5 5dr
Vauxhall Insignia 2.0 CDTi EcoFLEX SRi Nav Euro 5 (s/s) 5dr
Vauxhall Insignia 2.0 CDTi EcoFLEX SRi Nav Euro 6 (s/s) 5dr
Powered By