The Vauxhall Crossland X baby SUV made its public debut in Berlin two weeks after the new soft-roader was first revealed.
A video clip of the car's debut can be seen below. It shows the car's dimensions are similar to those of the Mokka X, alongside which it sits Vauxhall's range. The front-wheel-drive Crossland X is targeted at families, while the existing Mokka X, which is available with four-wheel drive, is intended for those with more active lifestyles.
The new rival for the Peugeot 2008 and Renault Captur will go on sale in June. It is expected to undercut the price of the Mokka X, which starts at £17,590.
Both models will be joined in the autumn by a third SUV, the Grandland X.
The Crossland X shares mechanical parts with the Peugeot 2008, so the two are expected to share the latter's range of turbocharged petrol and diesel engines, which are between 1.2 and 2.0-litres in capacity and produce up to 178bhp. Both manual and automatic gearboxes will be available.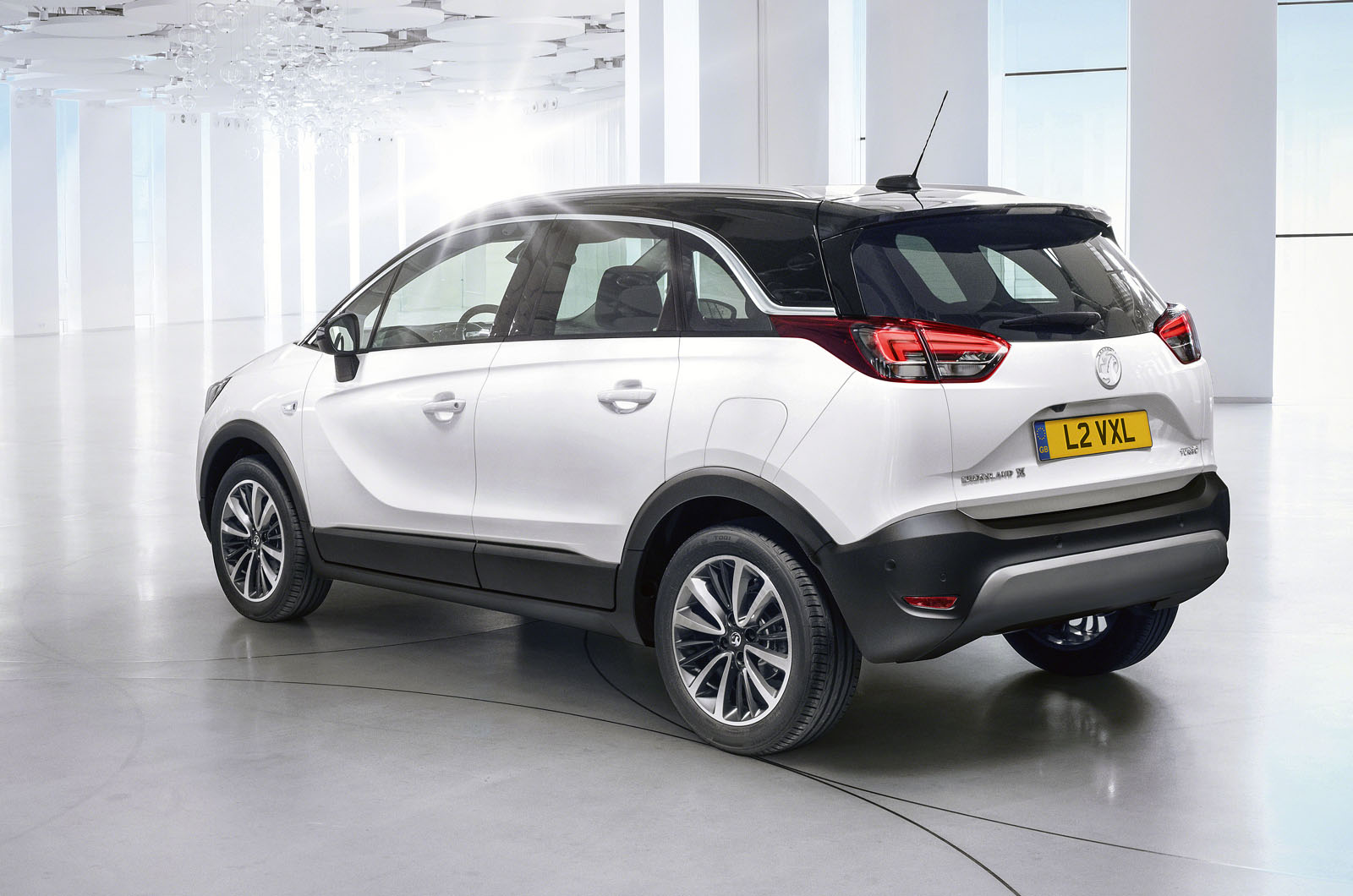 The Crossland X is 4212mm long, 1764mm wide and 1588mm high, compared with the Mokka X's respective 4275mm, 1781mm and 1658mm dimensions.
Despite being slightly smaller than the Mokka X, the Crossland X is said to have a more spacious interior and better functionality, including a rear bench that splits 60/40 and slides back 150mm. In this position, boot volume matches that of the 2008, at 410 litres, but with the seat moved forwards, boot volume increases to 520 litres.
Vauxhall's Onstar onboard assistance and wi-fi hotspot system is standard, and the infotainment set-up is compatible with Apple CarPlay and Android Auto.