The 2017 Land Rover Discovery will feature previously unseen Intelligent Seat Fold technology that allows owners to adjust seats remotely from anywhere in the world.
We've driven an early prototype of the 2017 Land Rover Discovery - check it out here
Using the InControl Remote app on their smartphone, owners can change the settings of the two rear rows of seating in their car in as little as 14sec, removing the need to adjust them manually when required.
The 2017 Land Rover Discovery has been revealed – read more here:
Like the outgoing model, the 2017 Discovery will have seven seats, with a three-seat middle bench and two seats in the boot. In its standard setting, the third-row seats are folded into the boot floor.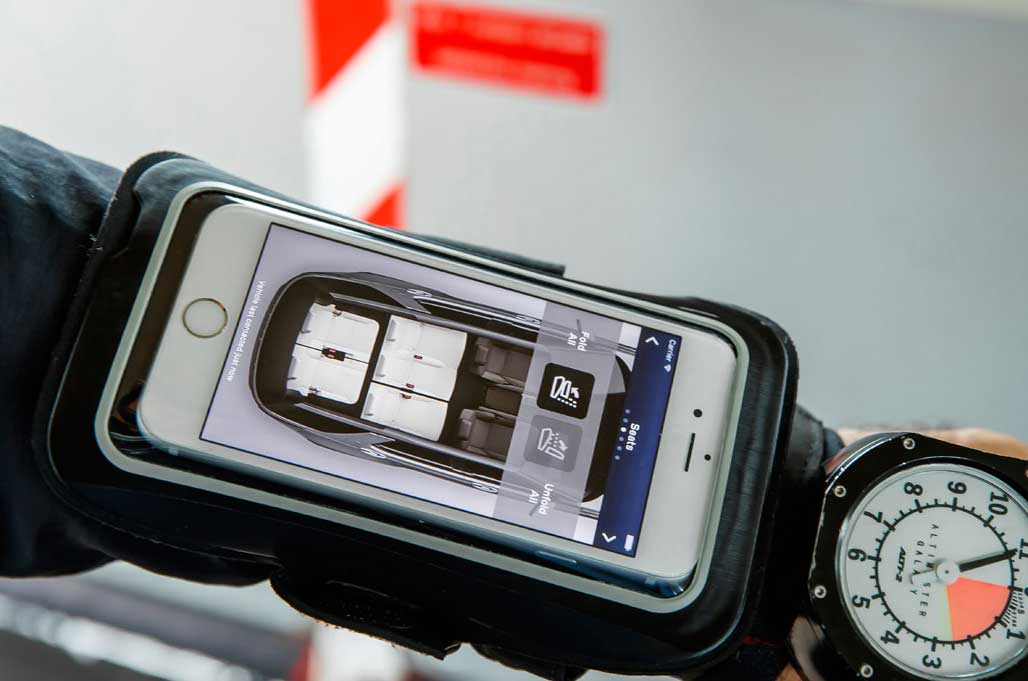 Land Rover's Intelligent Seat Fold technology will allow these seats and those in the row ahead to be fully declined and put upright at the touch of a button. The seats can also be controlled using switches within the luggage area and on the C-pillar, or using the main touchscreen display on the dashboard.
Alex Heslop, Land Rover's chief engineer for the Discovery, said of the system: "This unique feature sets the new Discovery apart from any other vehicle. The fact that owners can change the seating while doing things like queuing with their shopping is a true milestone in convenience delivered through technological innovation."
To demonstrate the effectiveness and remote ability of Intelligent Seat Fold technology, Land Rover drafted in adventurer Bear Grylls. The 42-year-old was able to adjust the seats of a new Discovery during a 125mph freefall after he jumped from a plane with six members of the Royal Navy Parachute Display Team.