The 2017 Ford Fiesta has been revealed at a special event in Cologne, Germany. It'll go on sale in Britain next July.
Four variants of the new hatchback have been unveiled - Titanium, a plush Vignale version, a sporty ST-Line variant and a chunky 'Active' crossover version, which sits 18mm higher than the regular model.
Ford says it wants to offer more personalisation choices for buyers, as well as enhancing the car's engaging driving style.
The newest generation of the UK's best-selling car sports an evolutionary rather than revolutionary design. The front grille is similar to that of the latest Ford Focus, while the headlights look like softened and shrunken versions of the outgoing Fiesta's.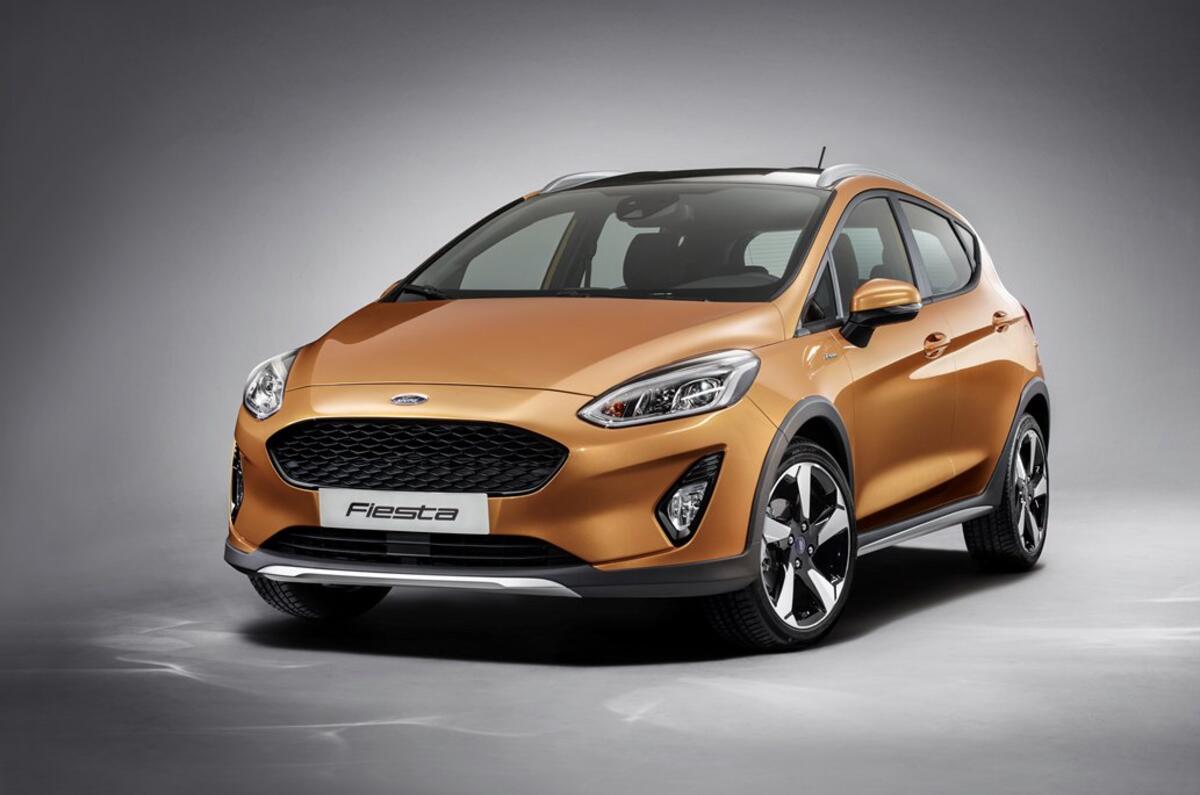 The range is crowned, for now, by a new five-door ST-Line version, which also previews how the full ST model will look. It sits on 10-spoke alloy wheels and wears sporty bumpers and side skirts and appears slightly more toned down compared with the current-generation ST models.
By adding Active and luxurious Vignale versions of the new Fiesta, Ford will be able to cast its net into a far greater pool of potential buyers.
Overall dimensions look slightly larger than those of the outgoing Fiesta, supporting earlier information that the model will grow to offer more cabin space. Previous spy shots show that the car's rear end will also introduce new horizontal tail-lights.
Our first look at the new Fiesta's interior reveals a radical departure from today's car. The most obvious new addition is a 'floating' infotainment interface which is much larger than the button-controlled screen in the current Fiesta.
So far Ford has been tight-lipped about the car's technical specifications, but a range of small-capacity turbocharged three and four-cylinder engines seems almost inevitable.